New York City is now home to the largest Chick-fil-A in the world.
The five-story restaurant, complete with a rooftop terrace, officially opened in New York City's Financial District on Thursday. Over 12,000 square feet, the Fulton Street Chick-fil-A is nearly twice the size of any existing Chick-fil-A restaurant.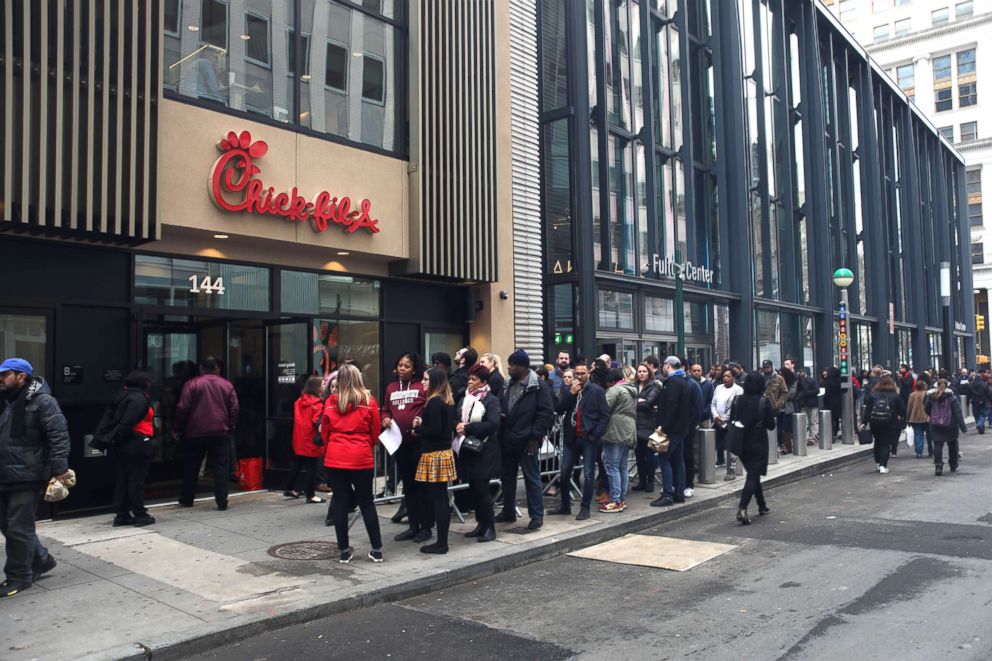 With floor-to-ceiling windows on each level, there's three levels of dining with seating for 140 guests and two kitchens. A staircase with a skylight will lead you to a rooftop terrace that offers views of One World Trade Center.
Mobile and in-store technology at the restaurant will help serve customers quickly and efficiently, allowing customers to order in advance or as soon as they walk through the door, according to Chick-fil-A.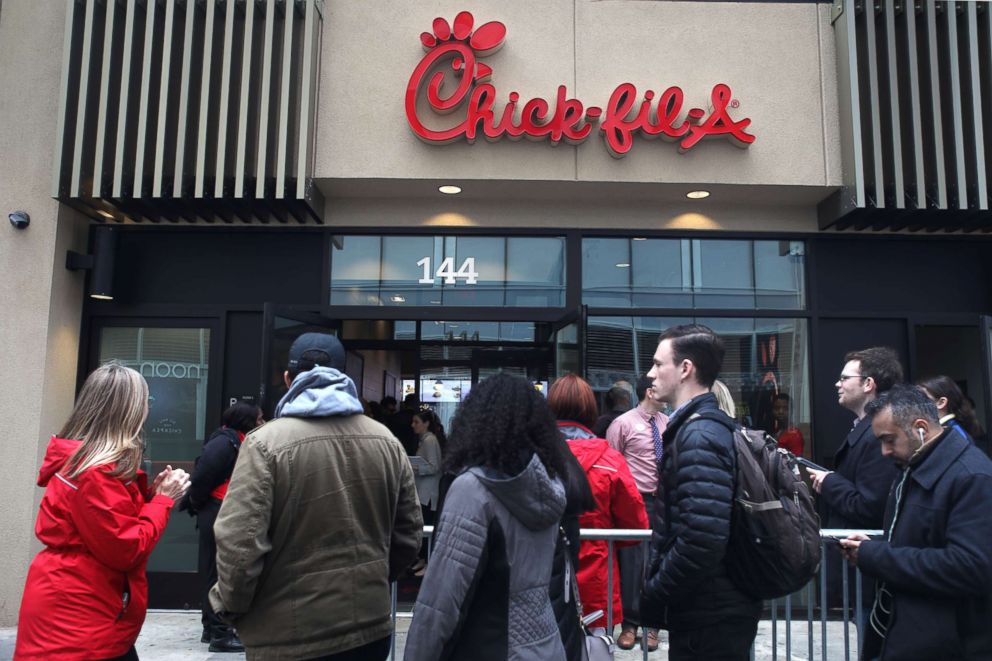 The restaurant will be locally owned and operated by downtown Manhattan resident Luke Cook, who said in a press release, "My family and I are honored to be opening a Chick-fil-A restaurant in lower Manhattan, a part of the city we've always loved. We're so happy to be living, working and raising our children in the most vibrant city and neighborhood in the world. We want this restaurant to be a gathering place for everyone in the community."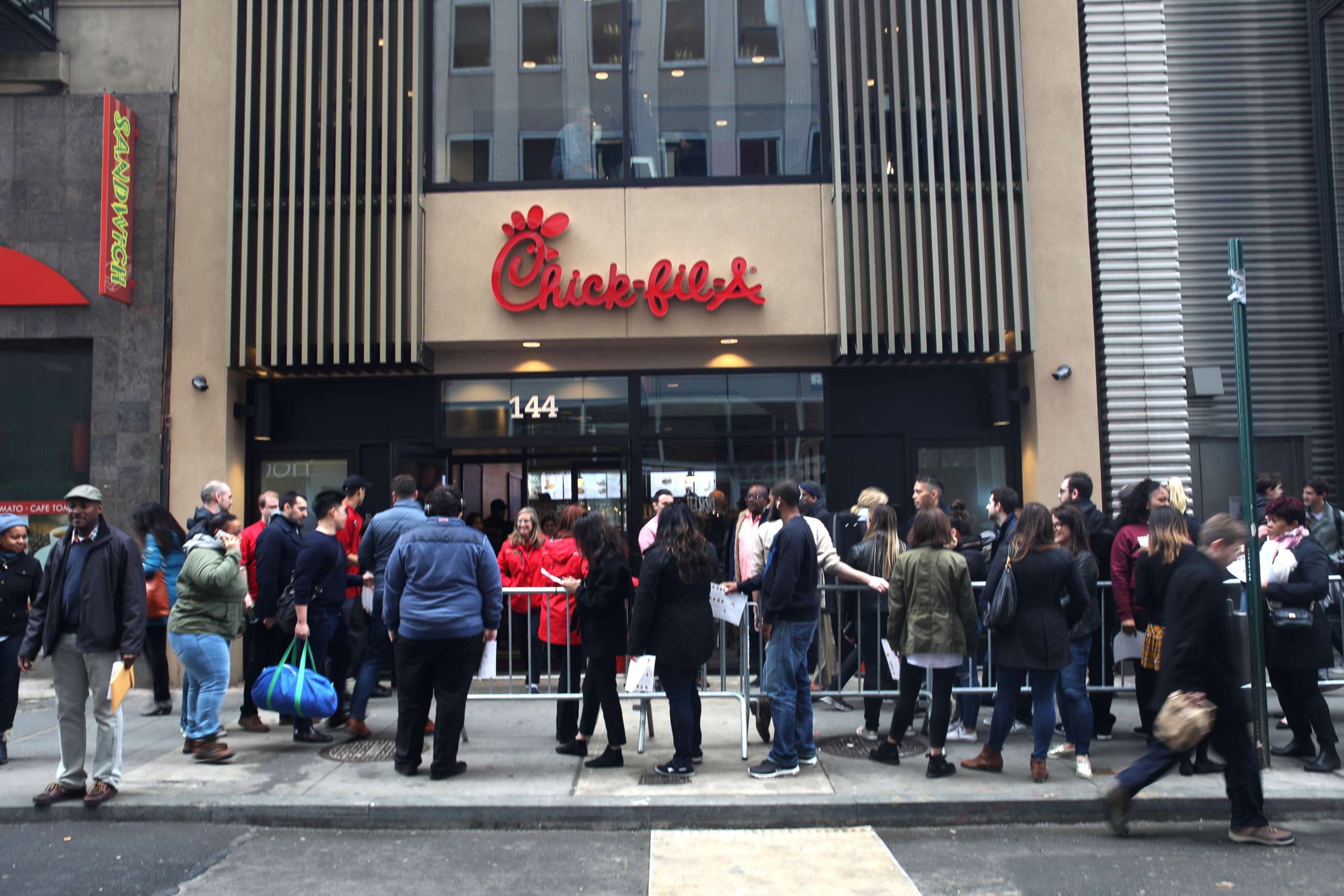 Like all Chick-fil-A restaurants, the Fulton Street location will be open Monday through Saturday.