— -- A World War II veteran cried today as he said good-bye to his buddy - a 3-year-old boy who became his pal, but is moving away with this family.
"It's going to be tough," Erling Kindem, 89, said between tears while speaking to ABC News today.
Kindem's friendship with his next door neighbor Emmett Rychner, 3, in Farmington, Minnesota, became a heartwarming story that went viral.
But the boy is moving today to Northfield, Minnesota, and the veteran is moving with his ailing wife to a retirement center next month.
Read More: 89-Year-Old WWII Vet Forms Unlikely Friendship With 3-Year-Old
Read More: 89-Year-Old WWII Vet Speaks About Favorite Moments With 3-Year-Old Pal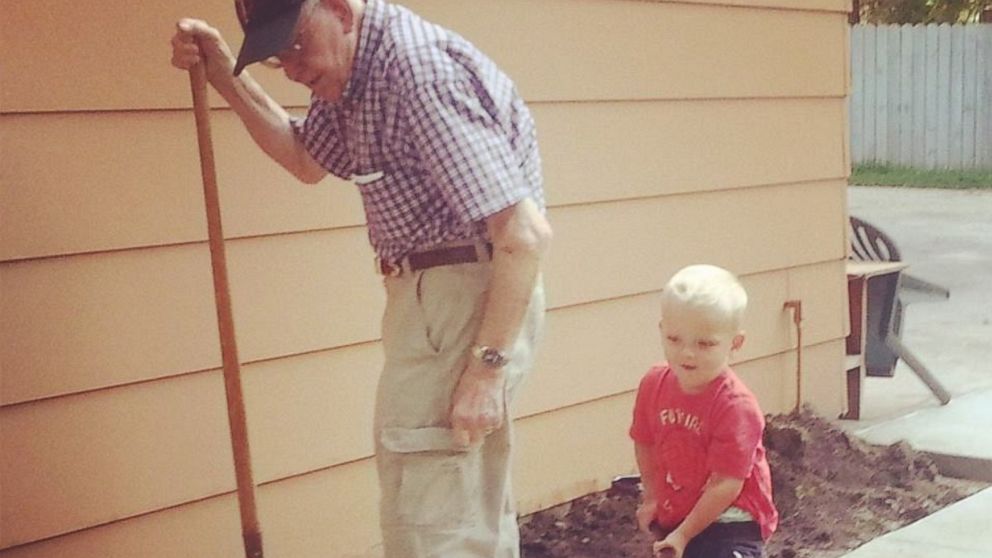 "He was in my yard yesterday and I asked him:' Emmett, you are moving pretty soon right?'" Kindem told ABC News. "And he said, 'Yeah, we won't be seeing each other again. It made me cry."
"His parents have packed everything in a trailer and they are moving today," Kindem said.
Kindem's retirement community will be 30 miles away from Emmett's new home.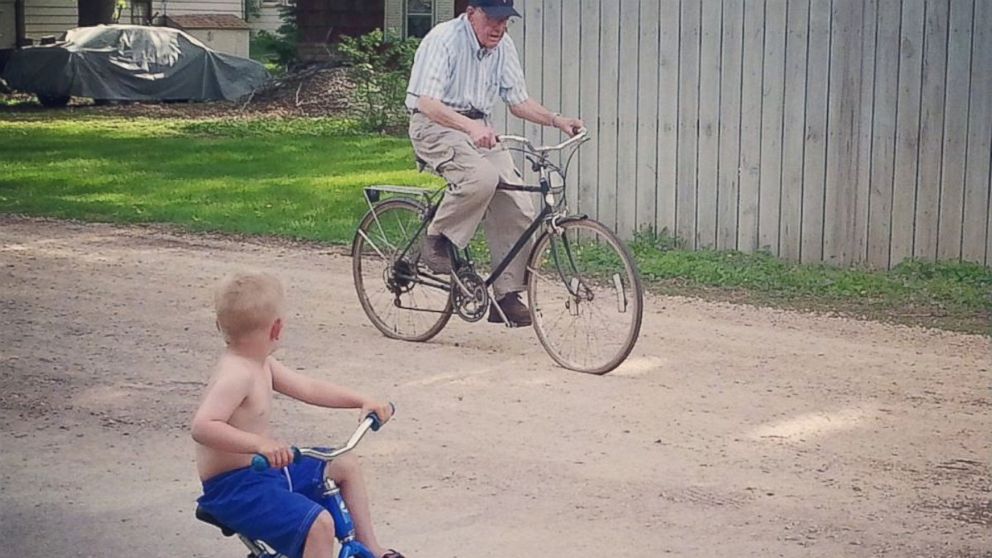 Kindem had little interaction with his neighbor, Bryan and Anika Rychner for nearly a decade. At most, they'd exchange a smile or a wave in passing. Things took a change last year when Emmett struck up an unlikely friendship with Kindem over tomatoes.
Since then Kindem has taught Emmett how to fix a bike and throw a baseball. While Kindem has a green riding mower for his lawn, Emmett has a toy mower, also green. The hung out together every day.
Kindem said his children kept pushing him to move to the retirement center because there is a clinic just around the corner and a hospital within a mile.
"My wife is very sick," Kindem said. "I might be taking her to the emergency today."
"Our health has to come first," Kindem said. "My wife had a bypass surgery in February and she had two stents put in her heart."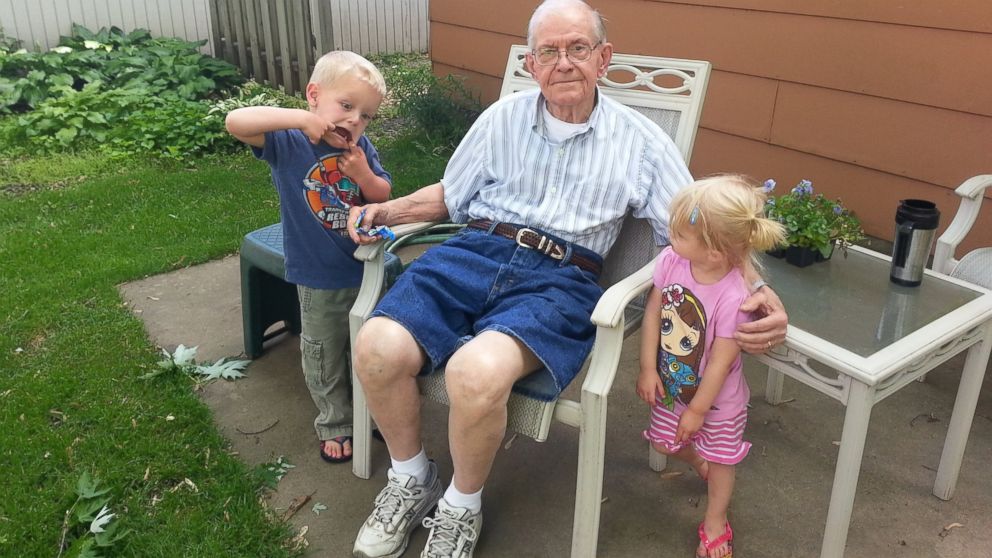 Kindem said his 94-year-old wife is on Plavix and doctors can't do anything for her for another six months.
"We'll be moving by Sept. 15," Kindem said. "When we have an auction, we'll sell many things in our house and our van."
"We raised five kids here," Kindem said.
Kindem said he would be going to Emmett's birthday party in October.
"Ever since Emmett started coming over, his dad opened up to me too," Kindem said. "It will be tough."The Rychner family could not be immediately reached by ABC News.