WWII Veteran Reunites With Long-Lost Love After 70 Years Apart
Norwood Thomas, 93, traveled 10,000 miles just to see his first love.
— -- After a 10,000-mile long flight from Virginia to Australia, a World War II U.S. army veteran finally reunited with his wartime girlfriend today after recently reconnecting online.
For the first time in over 70 years, Norwood Thomas, 93, came face-to-face with Joyce Durrant Morris, 88, his long-lost first love.
The two were speechless at first and shared a warm embrace and kiss on the cheek.
"This is about the most wonderful thing that could have happened to me," Thomas said, in a reunion broadcast on Australia's Channel TEN TV show "The Project."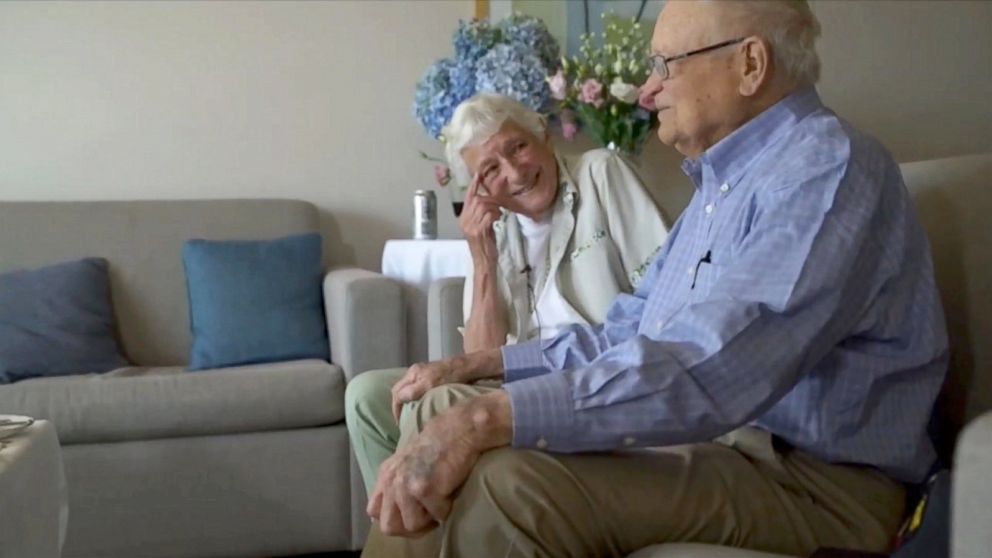 "Good," Morris replied with a laugh. "We're going to have a wonderful fortnight."
The two said they planned to spend Valentine's Day together.
Thomas and Morris' story began in the spring of 1944 in London. The two had dated for a few months but were separated when Thomas was forced to leave for the Battle of Normandy in France, he told ABC News in November.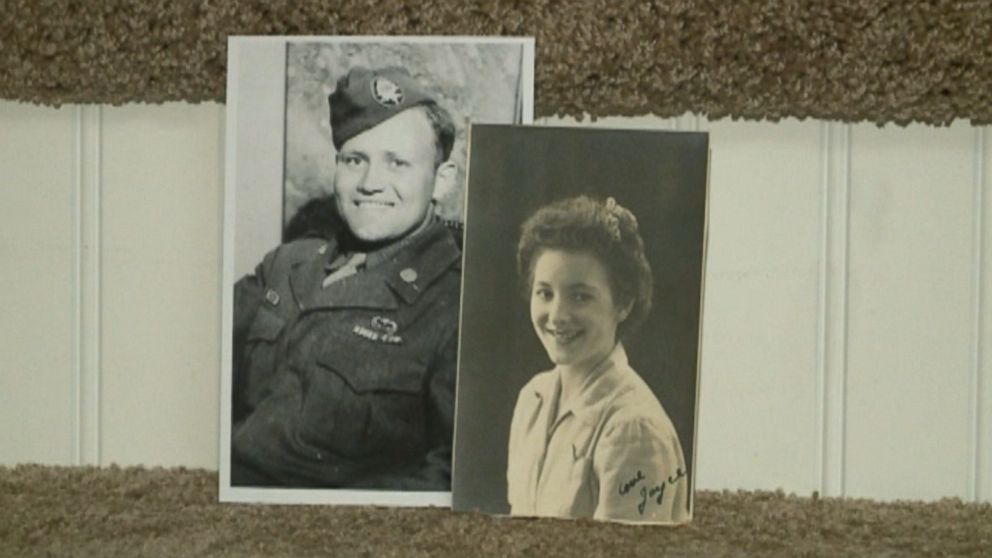 For over seven decades, the two lived separate lives. Both married other people, though Morris is now divorced and Thomas' wife passed away a few years ago. Morris also lives in Australia.
The two were brought together again last November, when Morris' son found contact information for Thomas' son online. The men reconnected their parents through Skype and phone calls, the first of which brought the wartime lovers to tears.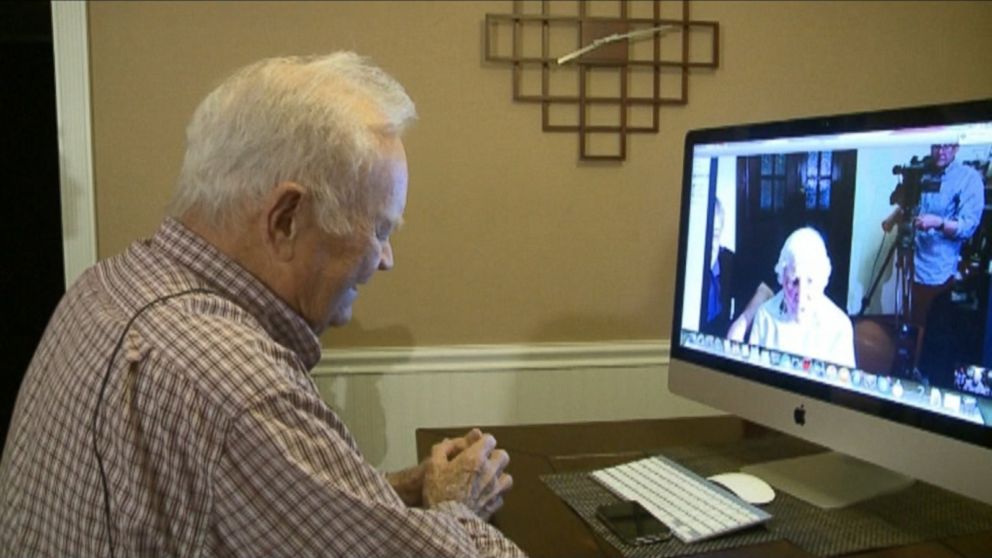 "When she called me 'Tommy,' her nickname for me, Oh, my God, it stirred emotions that had been dormant for a long, long time," Thomas told ABC News. "She had always been on the fringes of my thoughts this whole time. She'd always pop up as a pleasant memory, and it turns out that she'd been thinking of me this whole time too."
Though Thomas wasn't sure if he'd call his "strong feelings" for Morris "love" quite yet, he said he was excited to see Morris again in Australia and to "reminisce about their old days together," his son Steven Thomas told ABC News last month.
Thomas' trip was made possible by hundreds of people who made donations online after reading his story and by Air New Zealand, which made arrangements to fly Thomas and his son first class, free of charge.