— -- A Wyoming woman who lost her husband of 28 years to brain cancer last year was shocked to receive a special gift from him this Valentine's Day.
Shelly and Jim Golay of Casper, Wyoming, met at church in 1984. They had a "fairy tale romance" and even went to Disneyland in California for their honeymoon, Shelly Golay told ABC News today.
Her husband was "very much a family man," Golay, 52, said, adding that they have two children, now 27 and 25.
The family has owned Rocky Mountain Industrial Supply, an industrial and safety distribution company, since 2007.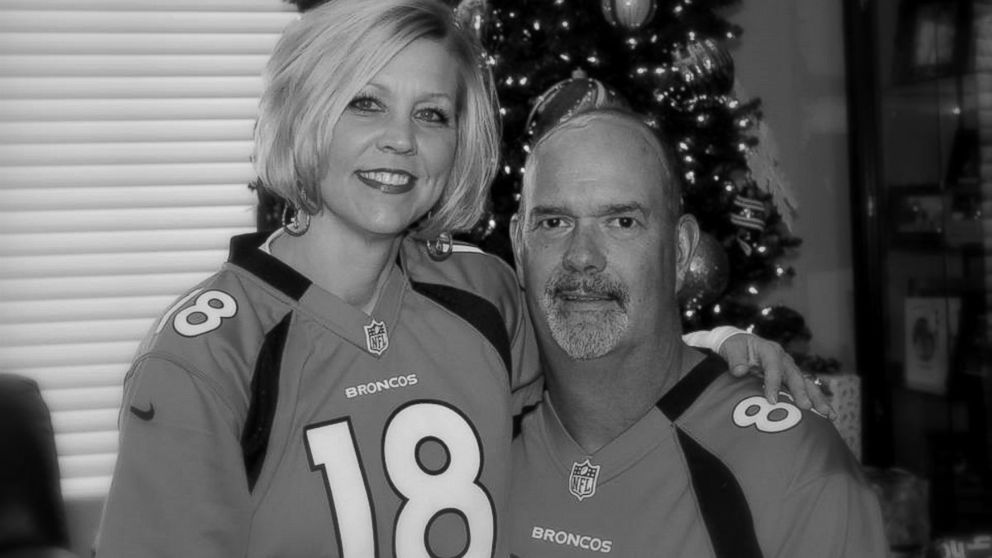 "Jim was just an amazing man. Everybody that ever met him loved him. He was always just my rock. And the whole family's rock. And he just had this unwavering faith that was just inspiring. Always had a positive attitude," Golay added.
Jim was diagnosed with brain cancer on Easter 2012.
"Had a strength that was just contagious. He was tough as nails," Golay said. "When he went through his chemo, he didn't look like a chemo patient, didn't act like a chemo patient."
In February 2014, they learned the cancer was inoperable. Jim was given four months to live and he died in June 2014 at age 53.
"They usually give you 12 months to live and he lived 26 months," Golay said. "That was just a blessing."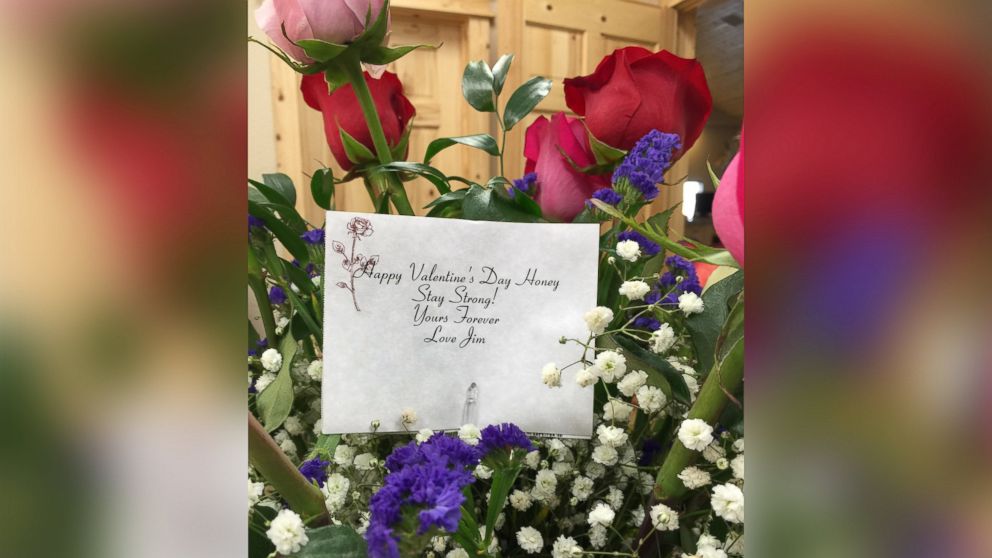 This Valentine's Day, eight months after Jim's death, Golay says she received flowers with a card that read, "Happy Valentine's Day Honey. Stay Strong! Yours Forever Love Jim."
"My first thought was my kids gave it to me," Golay said.
But when she asked her son and daughter, they both denied sending the gift.
Golay spoke with a co-worker, who suggested the flowers may have been from Jim. When Golay looked on the back of the card, she found her husband's cellphone number. "That was very emotional," she said. "I knew it was him."
"I went back to my son and said, 'You have to call the flower shop and confirm Dad sent these. I'm too emotional.' Sure enough, he had come in that last Valentine's Day and had said, 'Just send her flowers for the rest of her life.'"
Their daughter, Ashley Wisroth, was at the grocery store when she found out who the flowers were from, and "just started bawling," she told ABC News today.
"I was so excited to know he had done something so sweet. It was just like my dad to do something like that. At the same time, it was bittersweet, because we knew in order for him to set something like that up, he must have known at one point he wasn't going to make it."
Golay said the flowers "means to me that his love never ends."
"He set up such an amazing gift for me to receive that," Golay said. "That act of love to me is just true love in its purest form."