6-Year-Old Boy Gives Birthday Money for Sea Turtle Rescue
This marine biologist in-the-making is marking Earth Day in a generous way.
— -- When Jasper Rose turned 6 years old earlier this month, he decided he didn't want birthday gifts. Instead, he asked friends and family for money he could donate to sea turtle rescue efforts, according to his mother.
The kindergartner -- fittingly from a Massachusetts city called Watertown -- was able to raise more $500, his mother Ananda Rose told ABC News. She said Jasper compiled the money into one handwritten check, which he presented to the North England Aquarium's sea turtle rescue program in Boston today -- just in time to mark Earth Day.
"He loves the ocean and all marine life, but he's particularly connected with sea turtles," Ananda, 41, said. "It's a mystery to me as to why sea turtles, but I think there's something about how sweet and gentle they are, just like him."
Jasper "had an amazing time" at the aquarium today and even got to feed the aquarium's famous 90-year-old sea turtle, Myrtle, breakfast, his mother said. Lettuce, cabbage, broccoli and Brussels sprouts were on the menu.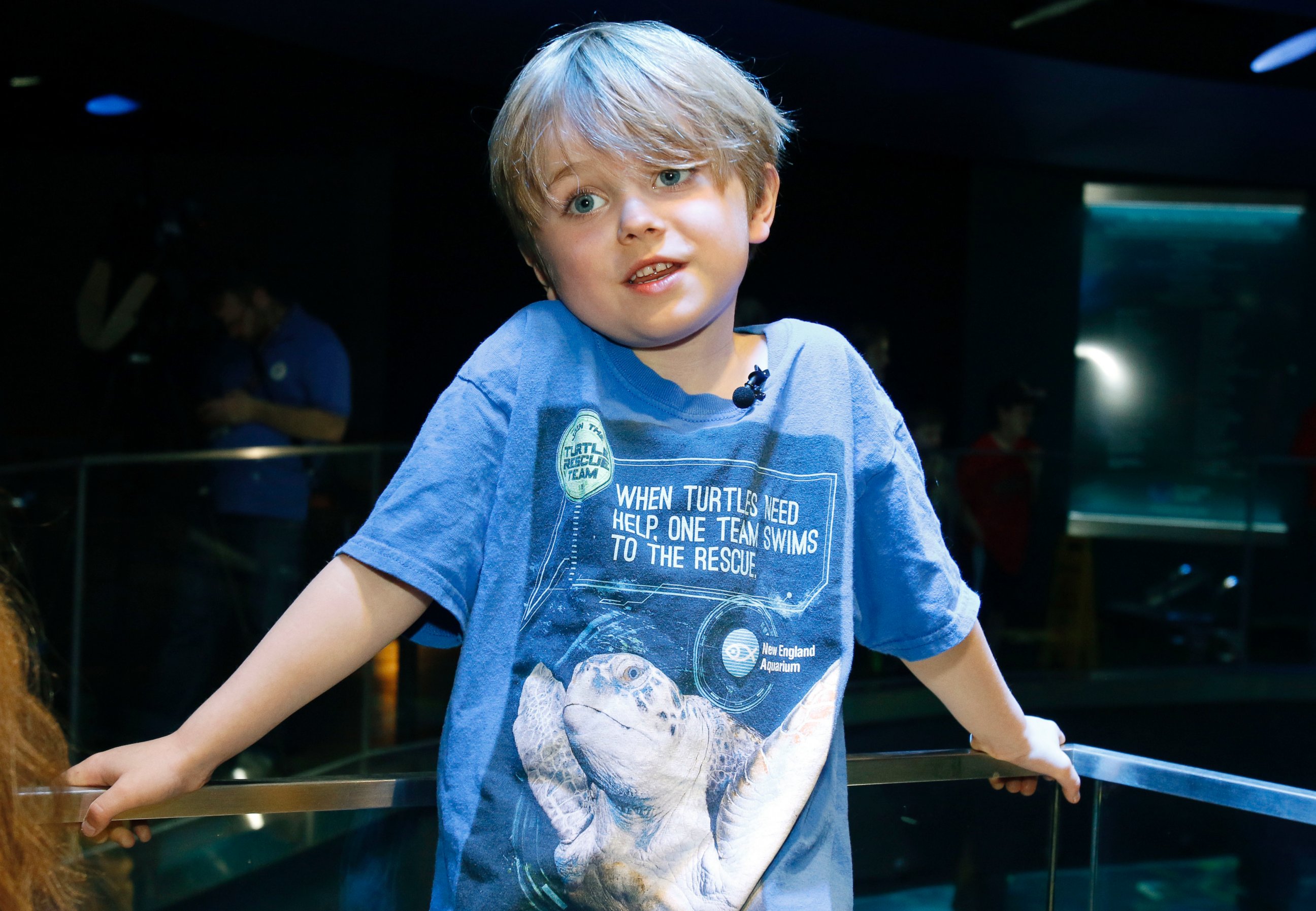 The 6-year-old and his family have been aquarium members for the past three years, the aquarium said in a statement sent to ABC News. Jasper knows all of the turtles by name and their stories, the aquarium added.
This past winter, Jasper got a special invitation to the aquarium's sea turtle hospital in Quincy, Massachusetts, which is normally closed to the public, his mom said.
"They brought him in to see their rescue turtles and he got to do an exam with turtle vet," she said. "It was a really cool experience for him."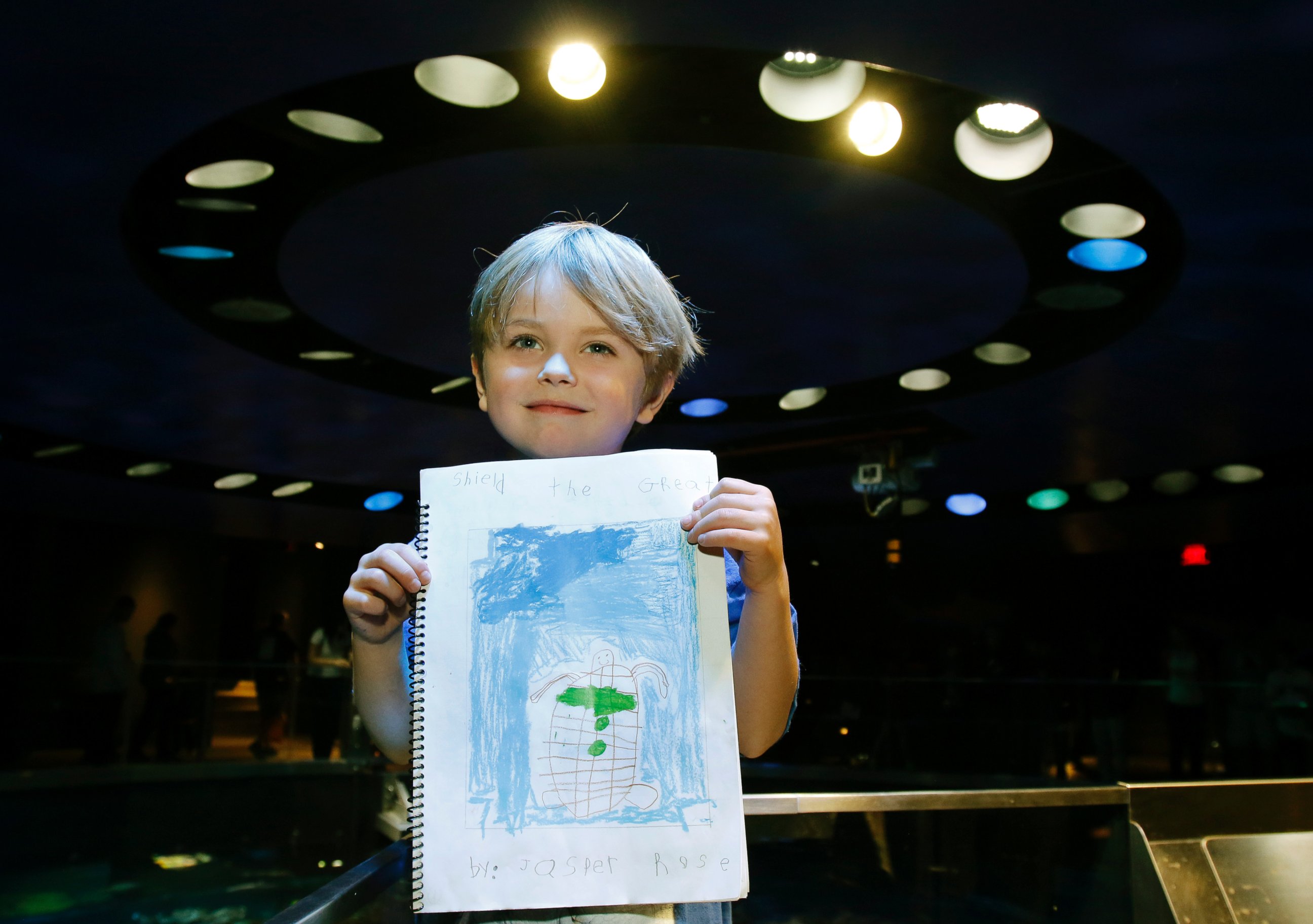 The kindergartner has also written and illustrated a book about the adventures of a sea turtle named Shield, his mom said. She explained the 10-page story "catalogs all sorts of information about environmental climate change and the growing problem of ocean pollution."
"I'm very proud of him," she said. "I didn't grow up learning all about the oceans and recycling, so it's interesting to me how invested children in this generation are now, given the state of the environment today."
She said Jasper hopes to be a marine biologist when he grows up.