See the 3-Year-Old Boy Who Gets Teary-Eyed Discussing Homelessness
The 3-year-old has started a donation project to provide for Alaska's homeless.
November 20, 2015, 3:12 PM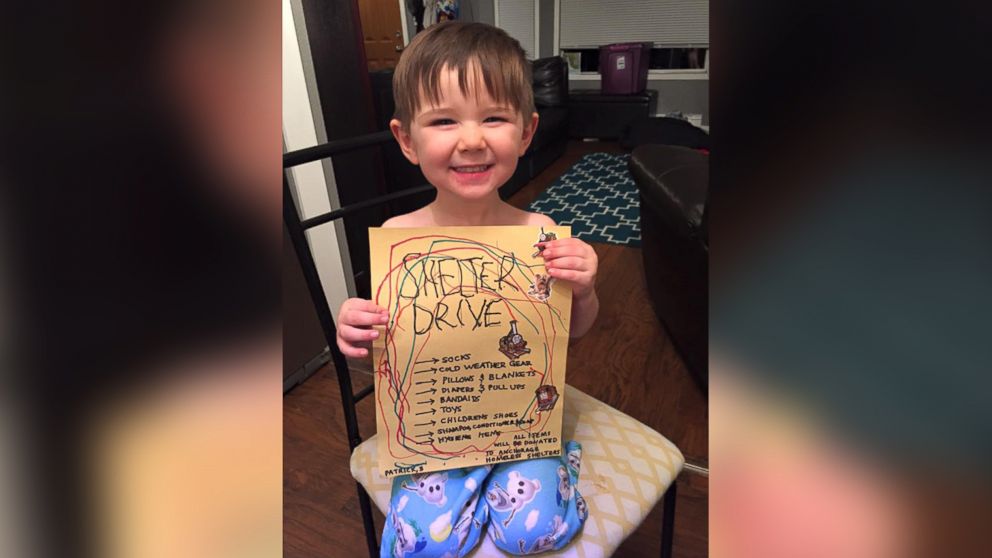 — -- A 3-year-old boy has made it his mission to provide for the homeless population in Alaska.
After Patrick McClung overheard his mom mention homelessness in Anchorage, he asked her questions including where the homeless eat and sleep and how they stay warm, his mom Destinee McClung told ABC News today.
His teary response, which was caught on video, prompted him to take action and create a donation project, McClung said.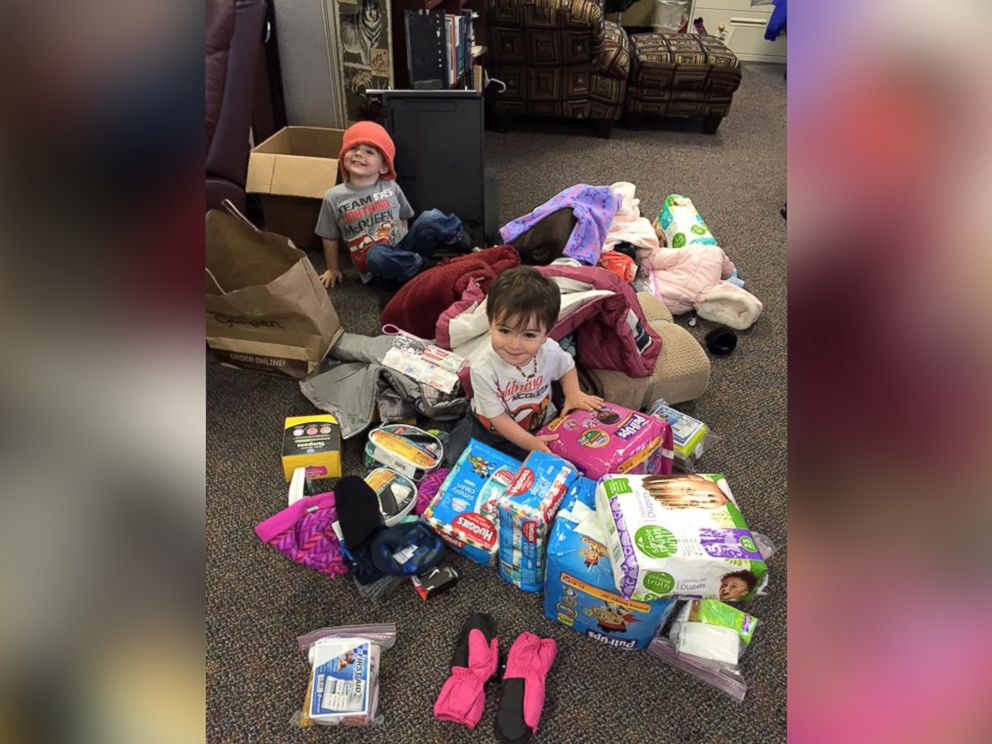 McClung and Patrick discussed ways they can help and decided to set up donation boxes around town, including at Patrick's preschool, his grandma's company and a friend's chiropractic office, McClung said. So far Patrick has collected 10 garbage bags full of cold weather gear, blankets, pillows, diapers, clothes, shoes and toys, McClung said.
"Patrick is three so he doesn't understand monetary value and the big things he wanted to collect were houses, beds, pantries and fridges," McClung said. "He still is waiting for the donations of houses and beds and fridges and pantries to come in."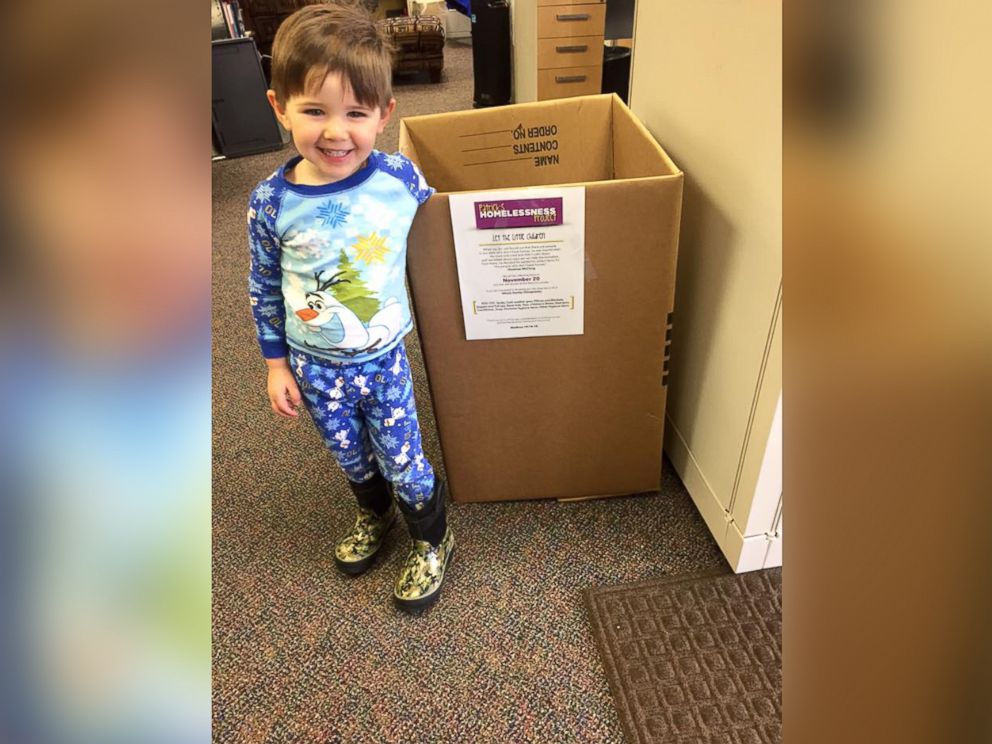 Patrick even sold one of his toy trains -- his most prized possession -- to a family friend for $20 so he could buy more products to donate, even though his parents told him he didn't have to, McClung said.
"I thought this was a really important lesson in how when you care about something and want to make a difference, you sometimes have to sacrifice your own things, whether that is material possessions or time," McClung said.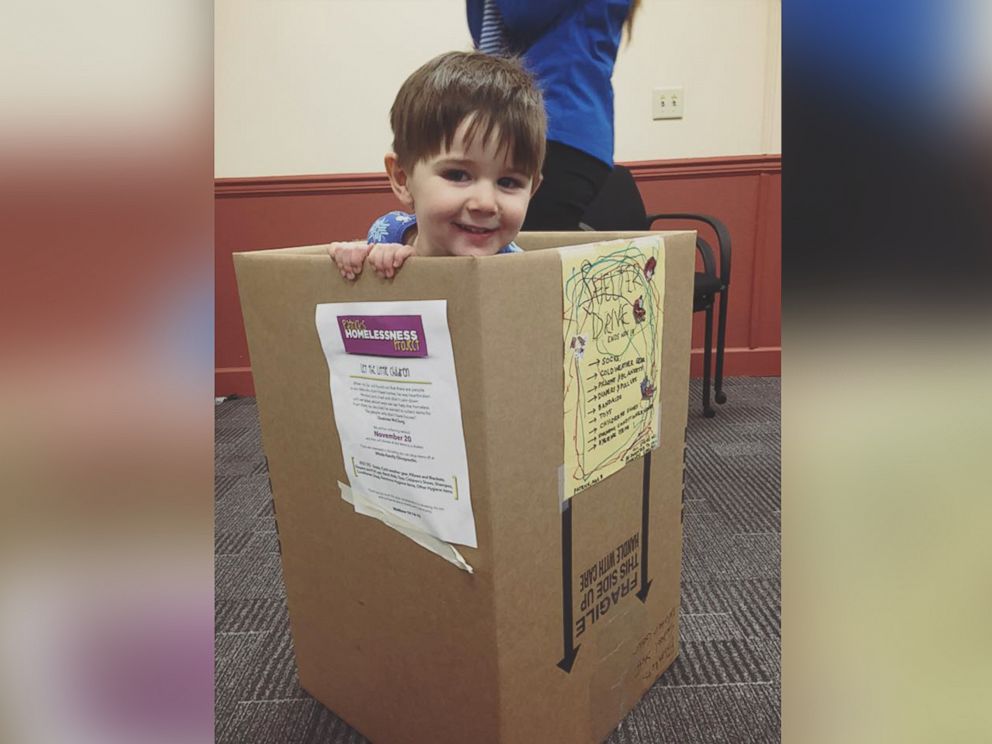 McClung and her son also volunteer at the Downtown Soup Kitchen, she said, where Patrick hands out dessert.
His favorite part of the project, though, is handing out toys.
"But we don't have enough. We only have four toys," Patrick told ABC News today, adding that his goal is to "give all the stuff to the people without houses," and keep people warm in Anchorage's below-zero-degree weather.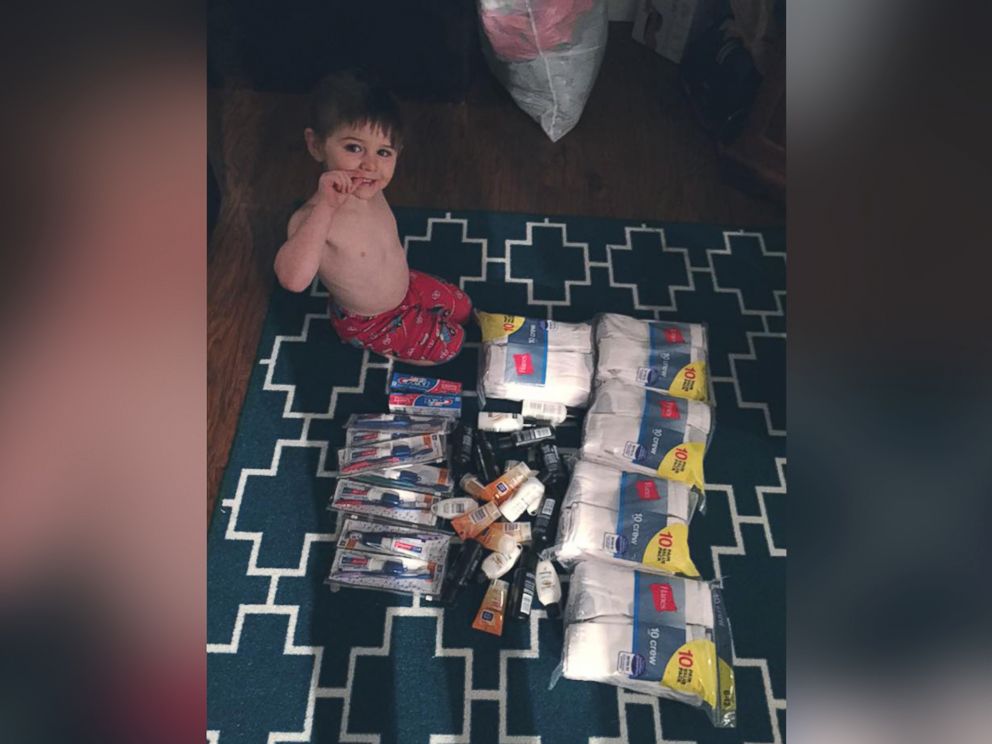 McClung said she hopes to show her son how he can change the world.
"Patrick has always been a very giving person and for over a year has wanted to be Santa when he grows up," McClung said. "He has done more for the homeless community in less than a month than I've done in my entire life."
McClung said she and Patrick are going to divide up the donations between local homeless shelters.