— -- An 8-year-old girl was fatally shot following a car crash in Houston, Texas, early Saturday morning, police said.
Patrol officers responded to reports of a collision at the intersection of the Beltway 8 feeder road and Fuqua Street at around 2 a.m. local time. When officers arrived on scene, they learned that two or three vehicles were traveling at high rates of speed southbound on Fuqua Street. One of the vehicles, a Pontiac, was struck at the intersection by a black Honda Accord traveling eastbound on the feeder road, according to the Houston Police Department.
Following the crash, an unknown person opened fire on the Honda, striking 8-year-old De'Maree Adkins, who was in the vehicle with her mother. The girl was taken to a nearby hospital where she died from her injuries. The mother was not injured, according to the Houston Police Department.
Police told ABC News the incident is being investigated as a homicide. Officers are now searching for a dark colored, four-door sedan that fled the scene. There were no suspects in custody and no known motive for the fatal shooting at this time, police said.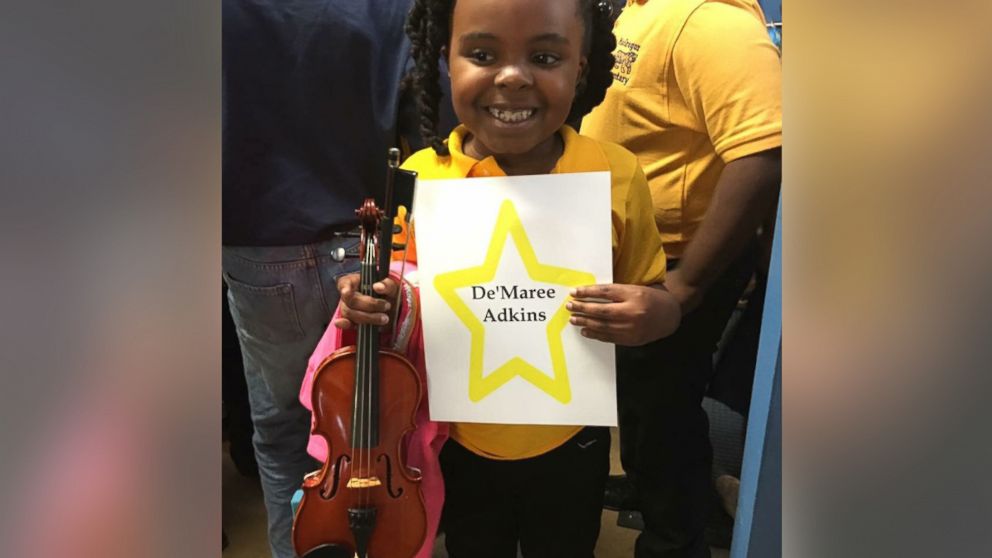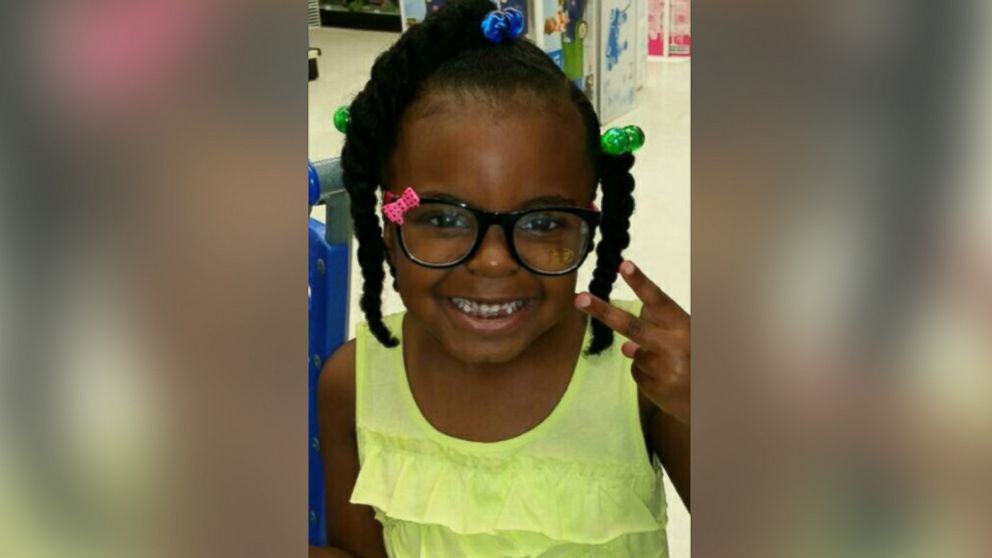 The victim's mother, Toyia Thomas, told ABC News the incident happened as she was driving home with her daughter. Thomas took an exit south off the Beltway 8 and the traffic light at the intersection ahead turned from green to yellow as she approached. Thomas then noticed a car coming from another direction at a high speed but she couldn't slow down in time and the vehicles collided, Thomas told ABC News.
Thomas said she immediately checked on her daughter to make sure she was unharmed from the crash. De'Maree was still asleep in the backseat, she said.
Thomas said she was about to get out of her car when she saw another vehicle drive up and a woman get out with a gun. The woman then opened fire on her car, Thomas told ABC News.
Thomas said she didn't realize her daughter had been shot until she took De'Maree out of the car and saw a blood stain on her jacket. Thomas lifted up the girl's clothing and saw a bullet wound, she said.
"Never thought I'd be burying my 8-year-old daughter," Thomas told ABC News today in an emotional interview. "That was my baby."
Thomas said she does not know the other people involved in the car crash.
The mother is struggling to make sense of why her daughter was shot and believes this may be a case of road rage. She described De'Maree as a "happy," "witty," smart," "fun-loving" 8-year-old girl who was an honor student at school and was learning to play the violin.
"My daughter was full of life," Thomas told ABC News as she wiped away tears from her eyes. "I can't watch her grow up."
ABC News' Katherine Carroll contributed to this report.