— -- While most kids are getting back to school, 9-year-old Colin Hayward Toland is getting ready for an even more exciting change: his first day as honorary police officer with the Ithaca Police Department in New York.
It is a fitting job for Colin, who will be sworn in September 12, four days after he starts fourth grade. Although he enjoys spending his time playing "Minecraft" and building Lego structures, he also been fighting a bad guy called ependymoma — a rare form of malignant brain tumor — since the age of 2.
While undergoing treatment this summer, Colin expressed interest in working for the police. He initially suggested he could be a receptionist, because he likes coffee but is "not so good at stopping crime," his mother, Tamiko Toland, told ABC News.
"Have they ever hired a cop who has a brain tumor?" Toland remembers Colin asking. He then resolved to become the first, she said.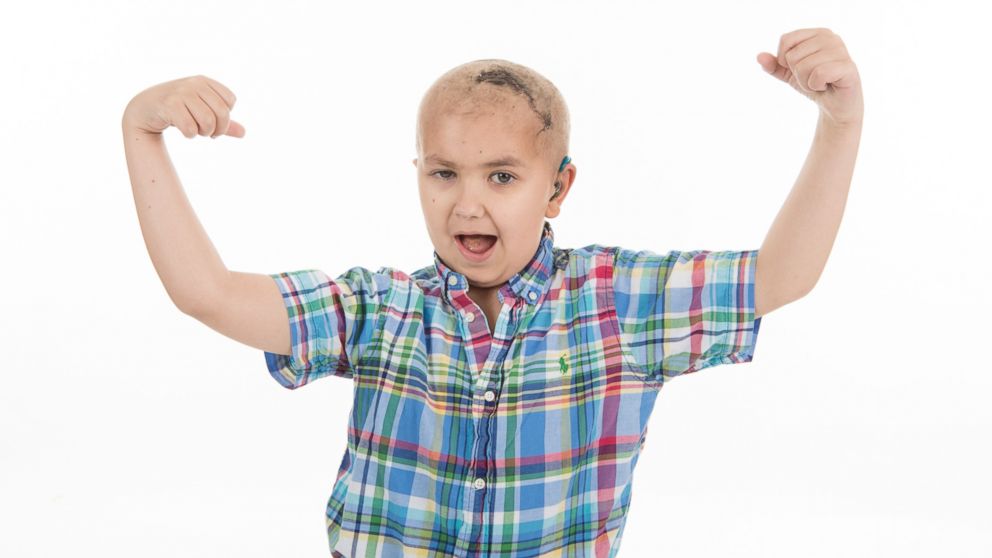 That goal was set in motion when Colin met Ithaca Police Chief John Barber at a community event this summer. Colin told the chief that he'd like a job, and Barber invited him to join when he turned 18. Toland said that her son misheard this as invitation to become an officer immediately. Rather than correct him, Barber went with it.
"It just kind of snowballed from a quick little thing," she said. "We live in an amazing community who has really embraced it."
Toland expects hundreds of people to attend the swearing-in ceremony, which had to be moved from the police station to a bigger venue. Ithaca Mayor Svante Myrick will conduct the swearing-in, and Colin will be given an honorary badge and uniform. According to a press release from the department, "a large contingent of police departments" from the surrounding areas will also be in attendance.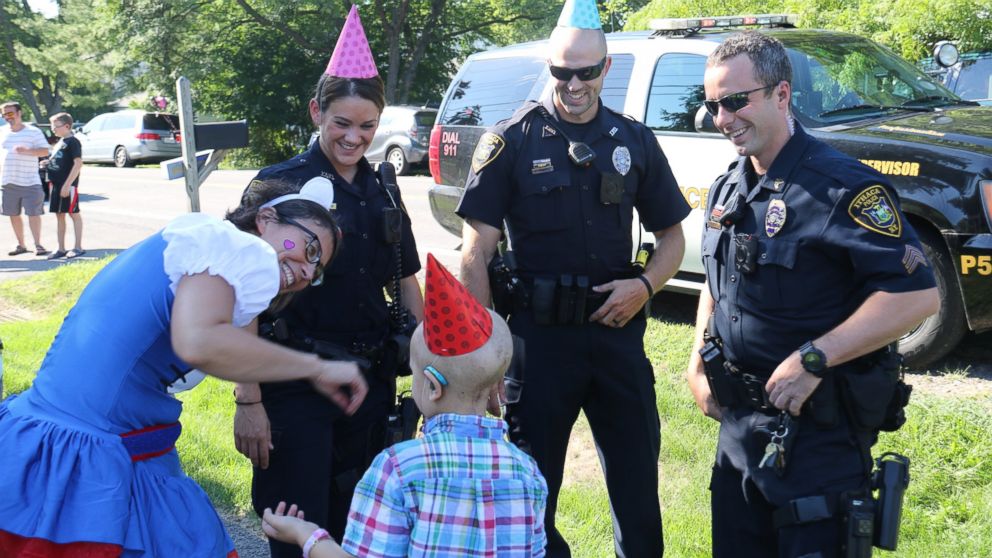 "Something like this is wonderful because we're able to do something for Colin at this moment," Toland told ABC News.
Coincidentally, Colin's celebration falls during Childhood Cancer Awareness Month — something that Toland said she hopes will bring greater awareness to treatment of and funding for pediatric cancers.