With gold priced at more than $850 an ounce, in today's weak economy people are looking in their dresser drawers and cabinets for quick cash. Hosting gold parties for fun, cash or charity has become a popular way to make a quick buck.

Gold Partying.com will help you host a party in any location around the country, for a cash commission.

In the Houston area, Mike Plummer of Metal-Buyers.com, organizes parties of 10-15 people, where they sell their gold. Check out their frequently asked questions page on how to host, what to bring, and how to turn your party into a fundraiser.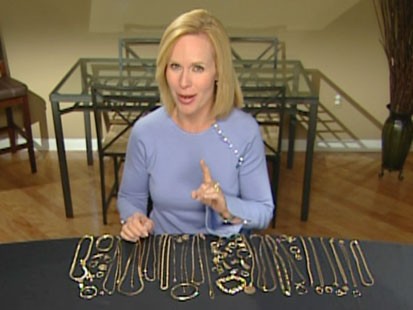 At MyGoldParty.com, you can learn how to host your own gold party. The site also offers an online option, where you can scrap your gold online.

My Gold Party CA hosts gold parties in the California area.

In Pennsylvania, Pittsburgh Gold Party and GoldParty4Cash.com host parties in the region.

Check out these tips on how to sell your gold to get the best bang for your buck.

Read how they calculate the worth of scrap gold, so you can avoid scams.