What drives Apple CEO and co-founder Steve Jobs, the man who captivated the world this week by announcing the iPad?
Jobs looked back to his youth during a commencement address at Stanford University in 2005: "When I was 17, I read a quote that went something like, 'If you live each day as if it were your last, someday you'll most certainly be right.' It made an impression on me, and since then, I have looked in the mirror every morning and asked myself, 'If today were the last day of my life, would I want to do what I am about to do today?'"
Most people know this much about Steve Jobs: In a California garage back in 1976, Steve Jobs built the brains of the Apple computer.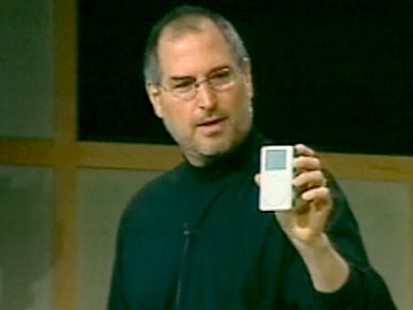 But you may not know as much about the private side of Jobs -- he was adopted by working-class parents, dropped out of college, followed a guru, and became a Buddhist and a vegetarian. And he still worships Bob Dylan.
By his mid-twenties, he was a Silicon Valley wunderkind and a mini-mogul. The bearded 26-year-old thrived in the startup community. "The penalty for failure for going and trying to start a company in this valley is nonexistent," he said.
Jobs founded Apple, but he was also fired by Apple after losing out in a round of corporate infighting.
"I didn't see it then, but it turned out that getting fired from Apple was the best thing that could have ever happened to me," Jobs said. "The heaviness of being successful was replaced by the lightness of being a beginner again, less sure about everything. It freed me to enter one of the most creative periods of my life."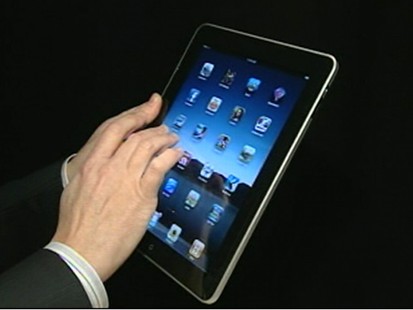 He started another company, which Apple bought. So, Jobs returned to Apple, older and wiser, but still plotting revolution.
Technology forecaster Paul Saffo has followed Jobs' work for years. "What I've observed is Steve is the energizer bunny of innovation," Saffo said. "He just keeps pushing harder than ever and faster than ever at a point where most will rest on their laurels. Most people are happy to deliver one revolution, but Steve's delivered at least four, and he seems like an obsessed man ready to do yet more again."
A tally of those revolutions: The early Apple computer, the Macintosh, and then, of course, the iPod and the iPhone. On top of that, Jobs bought the PIXAR film studio and changed animation, bringing us the likes of "Toy Story." PIXAR is now owned by Disney, the parent company of ABC News.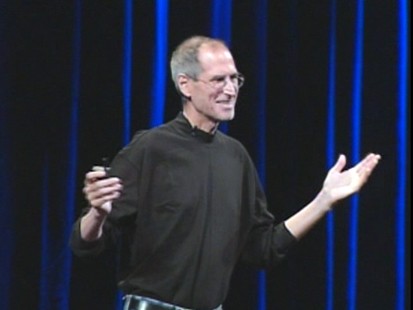 It's an amazing run for anyone, but perhaps most to those in the industry. Saffo said, "This is a guy where innovation lightning just seems to strike again and again and again. He delivers devices that are not just function, but objects of deep desire, and it really is astounding how often he does it."
It's an incredible track record, and one that's led Apple to post a record profit during this recession.
So when this cultural icon was diagnosed with cancer, the business community held its collective breath.
The New Yorker's Ken Auletta covers the media and technology and said of Jobs, "I think every time he takes a sip of water, people are wondering, 'Is Steve OK?' because he's one of our great geniuses. He's our Thomas Edison."
But to Jobs, the medical struggles have only made him stronger.
"Remembering that you are going to die is the best way I know to avoid the trap of thinking you have something to lose," he said. "You are already naked. There is no reason not to follow your heart."
And now, this mysterious icon is trying to spark his latest revolution, his next "one more thing" -- the iPad.
Jobs thinks he's created a winner, but his life has taught him not to worry about the future, as he explained to the Stanford graduates. "You can't connect the dots looking forward," Jobs said. "You can only connect them looking backwards. So you have to trust that the dots will somehow connect in your future. You have to trust in something -- your gut, destiny, life, karma, whatever. This approach has never let me down, and it has made all the difference in my life."