The number of drug addicted women seeking treatment has spiked dramatically in Cleveland, an increase counseling centers say is a result of the discovery of the city's so-called "house of horrors."
Accused serial killer Anthony Sowell pleaded not guilty earlier this month after being indicted as a "monster" who lured 14 homeless or addicted women into his house where he sexually attacked them and strangled 11 of them.
Now counseling experts in the area say more women are vowing not to end up like Sowell's victims and are seeking treatment for their drug and alcohol problems.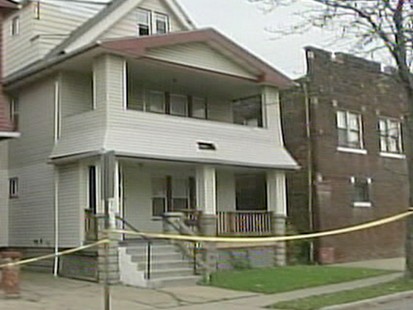 "When we compared this November to last year's, we saw a 36 percent increase in women seeking treatment for substance abuse," Steve Wertheim, the director of Cleveland's United Way's First Call for Help 2-1-1, which offers referrals to drug assistance programs.
Wertheim said that while there has been no long-term research on the effect the Sowell case had on women seeking help, he believes that there is a link between the publicity surrounding the accused serial killer and the increased number of calls to United Way.
Denise Gaines, a self-proclaimed addict for more than 40 years, told the Cleveland Plain Dealer that she wasn't motivated to get clean until she saw the photographs of Sowell's victims.
"I just could see my picture in one of those frames," said Gaines. "I needed to get to the point in my life where I was ready."
Gaines claimed that she escaped Sowell in August, just two months prior to his arrest, when she accepted a ride from the defendant but later jumped out when he started "acting really funny."
According to the Plain Dealer, drug treatment meetings, ex-offender support groups and community vigils are being filled with women talking how they've "walked in the shoes of the Imperial Avenue victims." Many say the same thing: "That could have been me."
Sowell, who pleaded not guilty by reason of insanity to the 85-count indictment earlier this month, is being held without bond.
Anthony Sowell Could Face The Death Penalty
The indictment charges Sowell, a registered sex offender, with 11 murders, plus dozens of other counts, including kidnapping, abuse of a corpse, attempted murder, assault and rape. The bodies of his alleged victims were found buried in and around his three-story home. Included in the grisly discoveries was a head in a bucket in Sowell's basement.
If convicted, Sowell could face the death penalty.
County Prosecutor Bill Mason said Sowell preyed on women who were homeless, living alone and had drug or alcohol addictions.
After luring them inside his home, "tormented them, threatened them and assaulted them. He murdered 11 of them," Mason said. His victims were strangled, either by Sowell's hands or with a rope or cord, the indictment said. One of the 11 murder victims has yet to be identified.
Sowell, 50, had previously been charged with five of the murders. He pleaded not guilty to the earlier charges.
The indictment includes assaults on three women who survived Sowell's alleged attacks within the past year. They ranged in age from 36 to 51.
Sowell, who served 15 years in prison for a 1989 attempted rape, was arrested while walking in the neighborhood on Oct. 31, two days after police began searching his home.