Staff Sgt. Derek Farley lived an action-packed life, and loved every minute of it.
"He was someone who could see a situation and know he could handle it. He could see his way through it," said his father Kenneth Farley, 53. "He loved to make things go bang."
At age 17, Derek Farley already had made up his mind about his future, telling his parents that he had contacted a military recruiter who would speak to them about his choice. According to his father, the motivation was the feeling of camaraderie with other soldiers who shared his son's passion.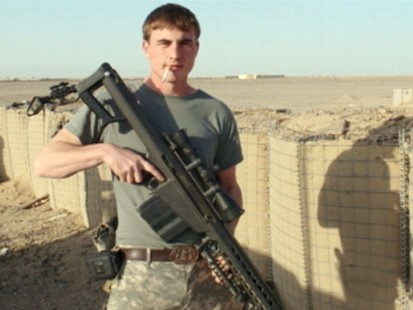 A
Vietnam War
veteran himself, Kenneth Farley knew there was no stopping his son.
"We saw that's what he wanted to do; we knew that," Kenneth Farley said. "He always made that clear, so we weren't really surprised. We respected his wishes. We wanted him to be what he wanted to be."
What Farley became was an explosive ordnance disposal specialist, or EOD. It was Farley's job to try and defuse or disarm IEDs, or improvised explosive devices. Early on in his career, he preceded dignitaries, including the president, to locations to secure them and check for bombs.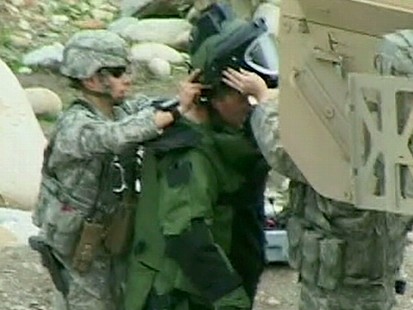 "Derek traveled all over the country. He saw a lot, he experienced a lot," said his mother Carrie Farley. "Derek called me one time [and] he was on the tarmac as Air Force One was flying in. He was amazed at what was going on."
But soon, Farley deployed to Iraq, where, according to his father, he took on his job with seriousness and pride.
"He grew up there fast. He learned early on that this was serious business and that he had a task at hand to do," Kenneth Farley said. "He went over there as a young soldier and he came back a seasoned man."
'Saving Soldiers' Lives'
Despite the grueling 12-hour-long missions, Kenneth Farley said his son was fond of the time he was kept busy. But in doing so, he always found himself in the line of the danger. He even was awarded a Purple Heart after blowing out his eardrum while detonating an explosive during his deployment.
"He said, 'Mom, I'm going over there, I'm doing a job, I'm saving soldiers' lives so these boys can come home to their moms just like I'm going to come home to you,'" Carrie Farley said. "He was very proud of that. He saved many [lives]."
After having left Iraq for Germany at age 22, Farley remained in the European country for about a year before eventually deploying to Afghanistan. Just two months ago, he spoke to his parents from Italy, where he was on leave with his girlfriend Maria.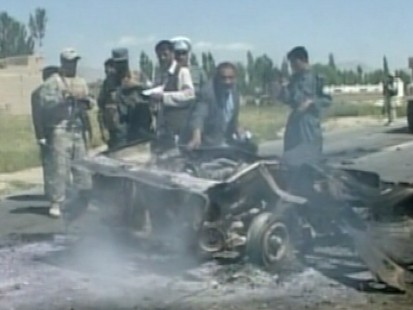 He was scheduled to return from Afghanistan in two weeks to meet Maria in Germany before returning to the States in October.
But the Farleys soon learned that the homecoming they were expecting was not going to happen.
"All we know is that he was on a mission," Kenneth Farley said. "He was attempting to disarm an IED, and it detonated while he was in close proximity to it, and that's all we know. He was doing his job."
Painful Reunion
To fulfill his wish, the Farleys will eventually spread his ashes on a demolition field, which is where his mother believes her son belongs. But for now, the grief continues.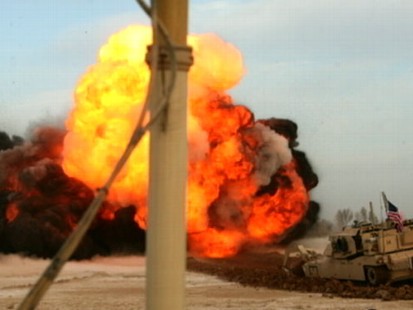 "My son was brave enough to give his life to his country," she said. "I need to be brave enough and strong enough for him to honor him and his life."
Maria is now flying to visit the family she was about to meet for the first time, though under entirely different circumstances.
"We're going to embrace Maria," Carrie Farley said. "She deserves to be here to meet his family, to sleep in Derek's house, to know where Derek grew up."
'My Life Is EOD'
Though his death remains painful, Carrie Farley said she has always been proud of her son, even more so after reading a recent e-mail he sent her.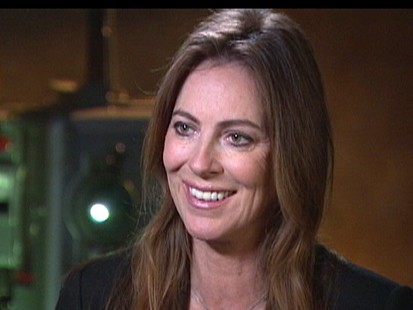 "I know I never said it when I was home, but I loved what I am doing in life, and my job is my life," he wrote. "If something were to happen to me, just remember: I do the most dangerous job because it is the most rewarding payoff. My life is EOD, and if I get hit, then I do it as an EOD tech. There would be no greater honor if it comes to it, but I keep fighting because there are thousands of other mothers out there just like you who want their sons and daughters again. That is my motivation to be an EOD guy."
But for his parents, Farley was so much more.
"I think he would want people to remember him as a soldier who did his job and he did it the best he could right to the end," Kenneth Farley said. "His belief was that he was there to save other people's lives and even when he lost his own, I'm sure he probably thought, 'Well, I may be going, but I'm keeping somebody else here.' I don't doubt for a minute he didn't have a problem doing it."