A seminary is not the place where you'd expect sex to be a regular topic of conversation.
But at the North American College in Rome, where student priests from across the United States are sent, new efforts to prevent sexual abuse are changing that.
Part of the psychological element of the examination, says the Rev. Gregory Grannazzisi, involves asking students directly about sex and celibacy.
"Some will ask you about your friendships," Deacon Michael Novajosky says. "They will ask about what is your sexual past."
The difficult questions aren't kept secret, but discussed openly at the seminary as an integral part of the education and screening process for priests.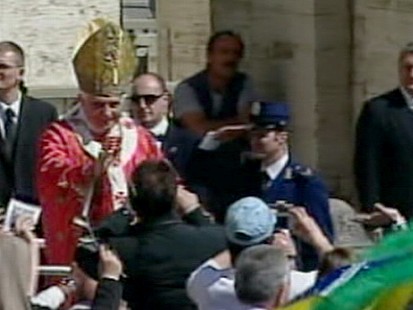 "It's done in a very dignified, thoughtful manner. It's not crass. It's not bar talk," says Grannazzisi. "But they want to know how you have integrated your sexuality as part of your own person -- same as your intellectual formation and everything else that goes into you."
Marrying the Church
The Rev. David Songy, a psychologist, screens the priests and even teaches classes on celibacy, telling seminarians to think of it as marrying the church rather than a wife.
"As far as talking about it ... a lot of guys come to me, talk with me," Songy says. "They are very serious. They want to be celibate. They know it's not just automatic.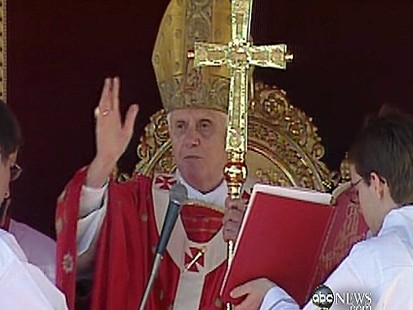 "[It's] something they need to learn and grow into, so they are very open," he says. "I tell the guys to be able to admit, 'This is what I feel. This is what I want to do, and to be realistic, not to hide from it but to face it."
Candidates face a battery of tests, from Rorschach inkblots to a recently-introduced sexual addiction questionnaire with deeply probing questions, such as, "Were you sexually abused as a child?" "Do you watch pornography on the Internet?" and, "Have you been sexual with minors?"
Judging their truthfulness is not an exact science, but Songy says there's now zero tolerance for any sign of trouble.
"If the guy had a real problem," Songy says, "where they were acting out in some way, we would say, 'You need to go. That's it.'"
Some candidates actually have been removed.
But many students see the process as necessary.
"I think we want the church to scrutinize us, because if we aren't called to be priests, we don't want to be priests," Deacon Matthew Wiering says. "We know the church has to make sure that our call is authentic ... and that we will be able to live as celibate priests, as happy priests."
Today's Priests
So who are the candidates becoming priests today?
At the seminary, there are soccer players, a former Capitol Hill staffer, and Iraq and Afghan war veterans. They say they're joining out of love for the church and a strong desire to do their part in a time of need.
While the abuse scandal weighs heavily on them, several say it's driving them to be better priests.
"Have some of my brothers acted wrongly? Absolutely," says Grannazzisi, "but it's inspiration for me to live that much better."
That kind of attitude has helped push up U.S. recruits to the priesthood this year for the first time in several years -- a small sign of hope, officials say, in the midst of a severe crisis.