Hip-hop star Wyclef Jean's bid to become Haiti's president is under criticism from another celebrity, actor Sean Penn.
Jean officially launched his presidential bid yesterday, filing papers with the nation's Electoral Council Office in Port-au-Prince. He's been a prominent advocate and fundraiser for his impoverished homeland for years, particularly in the wake of the devastating earthquake that struck the country earlier this year.
But Jean's charity work is also now the grist of some serious criticism. Actor Sean Penn, who's been active in a Haiti survivor camp since the spring, apparently accused Jean of misappropriating some $400,000 of the $9 million his charity raised in the earthquake aftermath, adding that Jean had not spent enough time in Haiti recently.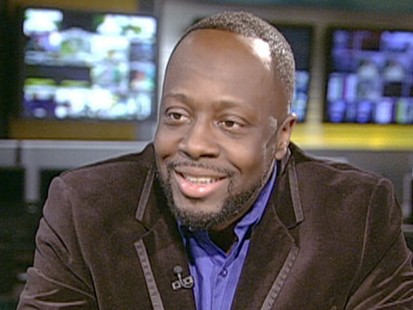 Others have also questioned his candidacy, and it was revealed that Jean owes $2.1 million in back taxes to the IRS.
Jean says his tax situation will be explained fully in the coming days, and he fought back at the criticism, particularly from Penn.
"I just want Sean Penn to fully understand that I am a Haitian, born in Haiti, and I have been coming to my country ever since I was a child," Jean said. "I commend [Penn] for the work he is doing with the tent population, but I want him to understand one thing: Before speaking about any situation that has to do with Wyclef Jean in public, he might just want to pick up the phone and we could meet so he fully understands the man."
Haiti's elections board will have the final say in the coming days on whether Jean meets the requirements to run for the office, which include living in Haiti for five consecutive years before the election and never holding foreign citizenship.
Our question to you today: Should Wyclef Jean be running for the Haitian presidency?