You can't buy love, so goes the decades-old adage. While that may be true, money can make it a lot easier to impress a date.
If you're finding yourself strapped for cash during the recession, it doesn't mean you should put dating on hold, says DailyCandy.com's editor at large Dannielle Kyrillos.
"The recession is actually a great time for love to bloom, because people have to think more about creative ways to spend time together, rather than spending money together," Kyrillos told ABC News.
To highlight the virtues of cheap dating, DailyCandy.com came up with ideas for inexpensive dates that can still make an evening priceless.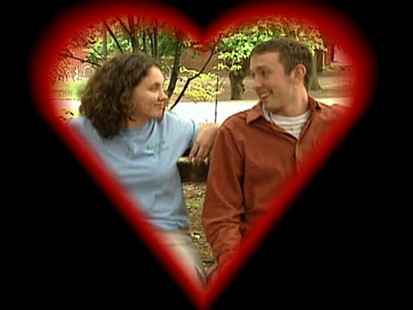 DailyCandy.com's Top Picks for Great, Cheap Dates:
1. Almost all wine shops hold free tastings -- usually late Saturday afternoons or early evenings -- to bring people from the neighborhood into the store. Why not take them up on it? You'll learn something new together, get a little tipsy and nibble cheese and crackers.

Cost: Approximately $9 for the lowest-priced bottles of wine at most wine stores.
2. Bar sports: shoot pool, play darts, bowl, drink beer. Find a bar with games like Ping-Pong, pool, and Ms. Pac Man. If you go in the early evening or on a weekend afternoon, most places offer beer specials and have free peanuts or pretzels on the bar to snack on.

Cost: Approximately $25 for four cheap beers, tax and tip. Try www.fatcatmusic.org.
3. Scrabble cafe: Bringing games like Scrabble, Monopoly or cards to a cafe offers hours of endless and free entertainment. Most cafes and tearooms encourage people to camp out for a while if they have a few beverages. Plus, coffee and tea are much less expensive than alcoholic drinks.

Cost: Approximately $10 for two large lattes.
4. Trivia night: Your favorite hipster hangout probably has one, and trivia night can be a stimulating and cheap way to spend an evening. You could even win money or prizes, making it more cost-effective. Or, if there's not a designated trivia night at a place near you, offer to start one and they may even let you drink for free for your trouble!

Cost: Depends on what beverages you order, and whether you win.
5. Gallery walks, free museum days, art openings: Enjoying art is a romantic and relatively inexpensive way to spend time together. You can walk into any gallery and view the art for free, and in most larger cities, the gallery district will organize and stay open late on certain weeknights so people can hop from venue to venue. Many places will serve complimentary wine those nights, as well. Get on a cool gallery's mailing list and they'll alert you to their openings, and other fun times to visit. Also, most museums offer free admission at least once a month.

Cost: This ranges from free, to around $15 for admission. Check your local museums' Web sites.
6. TV Time: TiVo any of your favorite TV shows, pop some popcorn, and get together for an all-night marathon. (If you cue up Hulu.com, you can really zip through episodes!) You can also make it a night to catch up on previous seasons of top shows, so you can finally know what the hype is.

Cost: Free, if you already have the libations and pop corn!
7. Donate blood, or volunteer together: Not just free, you get huge karmic returns. And nothing bonds people more quickly than helping people or animals together.

Cost: Totally free, and rewarding!
8. Pizza Tour: Plan a route with stops at your town's best pizza joints, and share a slice at each one. Make it a contest and keep tabs of which you both like best. You can also do this with burgers.

Cost: Approximately $30 for six $5 slices.
9. When warmer weather comes, picnics can't be beat. Buy the wine and cheese together because choosing new ones can be fun. Of course, it's a plus if there's a free concert, opera or movie in the park.

Cost: Approximately $25-$30 for a good bottle of wine, cheese and crackers.
10. Choose a favorite chef's recipe, shop for the ingredients, and prepare it. It's fun to do this as a competition with another couple to see whose version is tastier.

Cost: Depends on whether you're making jello or porcini-crusted filet mignon with fresh herb butter, but your expenses are limited to the cost of the ingredients.
11. Free concert: find out when a local church or school's or community group's choir practices and sit in for a bit. Many will be happy to have a quiet, respectful audience.

Cost: Harmoniously free.
12. Restaurant week: Many restaurants are hurting for business, so they're extending weekly specials for the remainder of the year. If you go out, ask if there are special, lower-priced menus available. Orsit at the bar, have one glass of wine each and appetizers only to cut back on costs.

Cost: Check with local restaurants in your area.
13. Baked potato bar: the most fun, inexpensive, easy-to-prepare dinner.

Cost: Approximately $30 for potatoes, sour cream, chives, shredded cheese, bacon. Plus, it's delicious!
So whether it's finding a $9 bottle of wine at your local wine store, taking a free walk in the park or shelling out $25 for a few drinks and bar games, you've got a few more reasons not to let the recession get you and your dating-life down!