Supermodels successfully making the transition to songstress can be tough.
Tyra Banks, the iconic supermodel, may have had success as an entertainment entrepreneur, but it didn't appear to pave the way to her career as singer when she debuted her first recorded single, "Shake Ya Body," on her TV talk show "America's Next Top Model," in 2003. Other supermodels who have tried their hand with singing careers include Naomi Campbell, Kate Moss and model-turned-actress Milla Jovovich.
The transition for English fashion trailblazer Twiggy to singer was said to be a smooth one; she retired after four years of modeling to launch her acting and singing career. And France's first lady, Carla Bruni, has been a successful supermodel-singer before stepping onto the world stage in grander pursuit.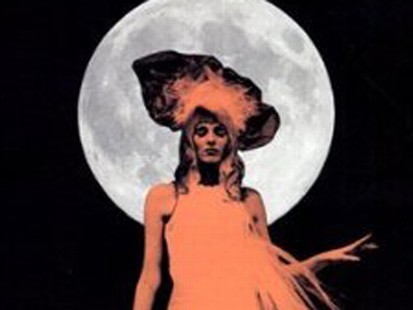 Now, the most recent supermodel to release an album is crimson-haired British beauty Karen Elson, 31. She says she realizes some may view her as "just" another supermodel wannabe singer who believes putting out an album will gain her added notoriety, but she hopes her vocal cords will be given a fair chance.
ABC News' Dan Harris spoke with Karen Elson about her life as a model, wife, mother and now singer, and the genesis of her new album, "The Ghost Who Walks," which was released May 25. The New York Times gave reviewed the album on May 23, a few days prior to the album's release, saying, "The Ghost Who Walks" may have "too clear a back story to claim down-home authenticity," but that some of Elson's lyrics "are focused and persuasive, with a girlish feistiness."
Elson is trying to stay away from the "model/slash" way of thinking with her new career in music, which she began cultivating a few years ago with the satirical Citizens Band troup in New York.
"I was very aware of model slash, model slash anything, maybe too aware for my own good for a long time," she says.
As the modeling gigs increased for Elson in the late '90s, she won the title of VHI Model of the Year, and in 2005, she earned herself another Best Model award at the British Fashion Awards. But she says the late nights spent writing song lyrics and playing the guitar alone in her room never stopped.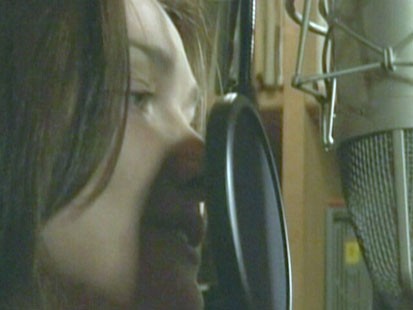 Elson, married to White Stripes guitarist and producer Jack White since 2005, didn't find it difficult to stay motivated with her music. The couple met when she starred in a music video for the band.
Still, she says, her true inspiration to cut an album didn't happen until she became a mother of two -- Scarlett Teresa, 4, and Henry Lee, 3 -- and realized she wanted her kids to see her musical passion.
So she cut a record, produced by her husband.
Given the fact that she was timid about going into the project, she was not insecure about heading to the studio with the man that is often considered one of the best living musicians.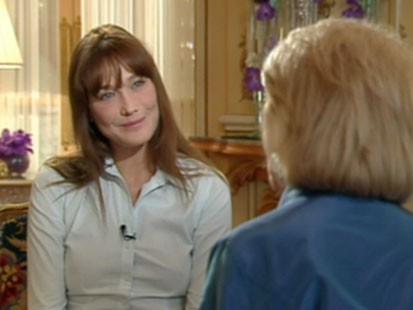 "You know, the thing of it is we have a studio in our back garden and I've been in there so many times before, it wasn't that terrifying," Elson said. "You know, he's my husband so it's like, I'm probably one of the few people who isn't intimidated by him."
For today's aspiring models, it may not be enough to take their passion to the catwalks, commercials and magazine covers; they must promote another personal talent to gain more than fleeting attention.
Some of the most financially successful supermodels such as the world's highest paid, Brazil's Gisele Bundchen, who, according to Forbes magazine, earned $25 million in 2009, hasn't added singer to her resume as of yet.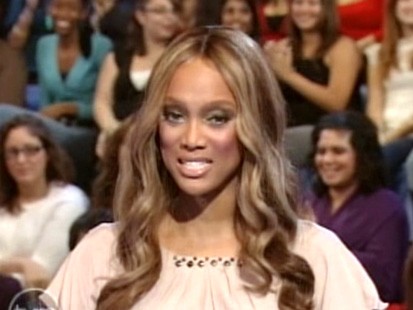 For Elson, she admits that living what some may view a charmed life as supermodel and wife to a legendary producer affords her more opportunities than most, but that still doesn't exclude her from wanting to follow her other talents.
"I'm human, I'm human. Yes, you can have the world at your feet, but you can still have days where you walk down on the street and just feel this emptiness or feel lonely or feel melancholy about whatever it may be," Elson says. "I mean just because I have a very charmed life still doesn't mean there's not complexities in my life."