Tiger Woods will make his much-anticipated return to golf Thursday as he competes in the Masters tournament in Augusta, Ga. But the scandal-plagued golfer also returned to the advertising world with a new Nike spot that began to air late Wednesday afternoon.
The black-and- white commercial includes a solemn Tiger Woods staring straight into the camera, while the voice of his father, Earl Woods, who died in 2006, plays in the background.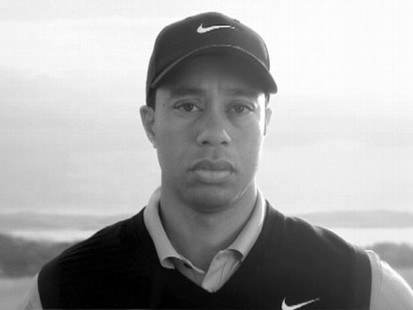 "Tiger, I am more prone to be inquisitive, to promote discussion," Earl Woods says in the recording. "I want to find out what your thinking was. I want to find out what your feelings are. Did you learn anything?"
The commercial has been has been hailed as a brilliant marketing strategy by some, while others say the ad is in poor taste.
Our question for you today: What Do You Think of the New Tiger Woods Nike Commercial?