Microsoft: 'Stack-Ranking' Gets Heave-Ho
Article cited old way as part of culture of back-stabbing, office politics.
November 14, 2013, 9:04 AM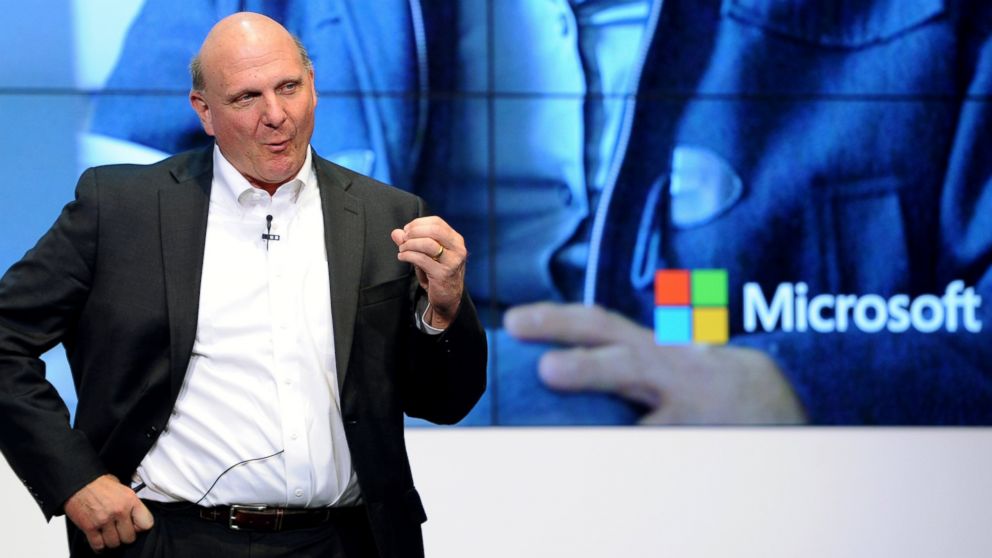 Nov. 14, 2013 -- As part of its ongoing effort to re-invent itself, Microsoft announced yesterday it would stop "stack-ranking"—the much-reviled practice it has used up until now to evaluate and reward its employees. But is the forced-curve ranking popularized by General Electric's Jack Welch really so bad?
The move follows a July announcement by CEO Steve Ballmer that Microsoft would be implementing a new corporate strategy—called "One Microsoft"—to get its products and services in better sync. It follows, too, Ballmer's August announcement that he will be stepping down as chief executive within 12 months.
Microsoft CEO Steve Ballmer to retire
Under stack-ranking, managers graded their subordinates according to a bell curve. Top-performers got a grade of 1; bottom-performers a grade of 5. Bonuses were directed to high-scorers. Bottom-scorers got reassignment or the boot.
The curve dictated that every group—even one made up entirely of all-stars—would have its share of 5's. For that reason, stack-ranking came in for criticism--from inside Microsoft and from without.
Some of the most stinging appeared in Vanity Fair this August, in an article titled "Microsoft's Lost Decade."
Journalist Kurt Eichenwald blamed stack-ranking for having created a inward-looking culture more focused on back-stabbing and office politics than on the outside world. Wrote he: "Every current and former Microsoft employee I interviewed—every one—cited stack-ranking as the most destructive process inside of Microsoft." He quoted a former Microsoft software developer as saying, "It leads to employees focusing on competing with each other, rather than competing with other companies."
New version of Microsoft Xbox just released
Lisa Brummel, vice president of human resources at Microsoft, sent a memo to all employees saying that the company will dispense with the practice and move instead to a different system of review—"a fundamentally new approach" more in line with the One Microsoft strategy.
The memo, published by the Seattle Times, explains that the new approach will have three elements: Greater emphasis on teamwork and collaboration; better and more frequent feedback to employees about performance; and elimination of the bell curve.
"No more curve," said Brummel in the memo. "We will continue to invest in a generous rewards budget, but there will no longer be a pre-determined targeted distribution." Henceforth, she said, managers will have the flexibility to reward teams and individuals however they see fit, provided they stay within their compensation budgets. The 1-to-5 rating system, she said, also would be eliminated.
Ryan Smith, CEO of Qualtrics, a maker of performance-evaluation software systems for corporate and non-corporate clients, tells ABC News that stack-ranking is used by a wide variety of companies in many industries. He calls it "not a bad model," but perhaps not the one best suited to a tech company bent on retaining top talent.
Major Microsoft investors want Bill Gates out as chairman
"There's an absolute talent war on now," Smith says. "It's only magnified in the tech sector." Microsoft's move away from stack-ranking he terms "a pivot."
Stack-ranking is fine, says Smith, for evaluating performance in a sales organization, where managers may want to heighten competition. It's less well suited, he says, for evaluating engineers, among whom management may want to create closer collaboration.