Aquaman just ditched his signature look!
Actor Jason Momoa recently shaved his beard for the first time since 2012 in order to raise awareness to switching to recyclable aluminum.
He explained more about why the cause is important to him and documented the shaving process in a YouTube video.
"I just want to do this to bring awareness that plastics are killing our planet," he said. "And I think I have a solution...There's only one thing that can really help our planet and save our planet as long as we recycle — and that's aluminum."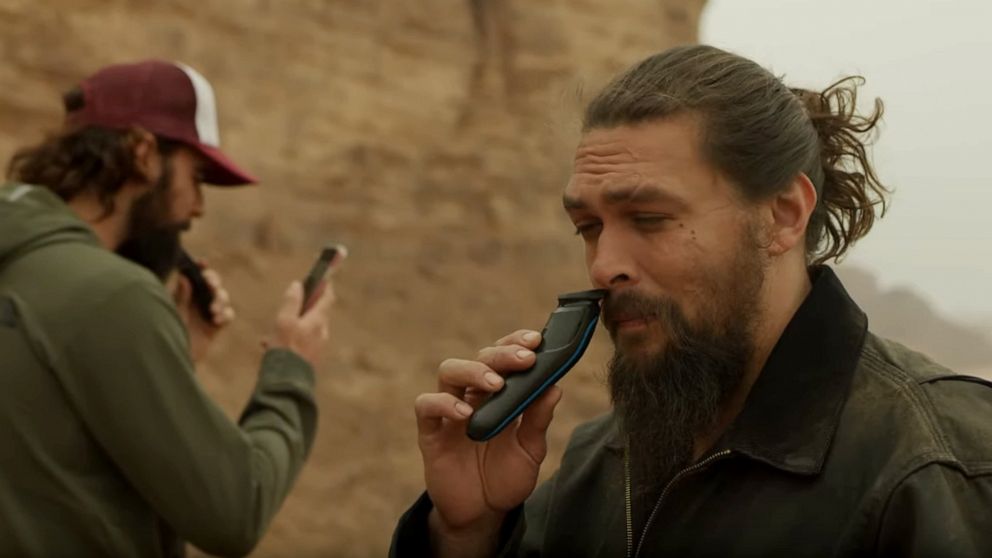 "About 75% of all aluminum that's ever been used is still in circulation today, and it's 100% recyclable," he added. "You drink the can and in about 60 days, it'll be back. 100%. Infinitely recyclable."
"Goodbye Drogo! Goodbye Arthur Curry! Goodbye Declan," he says as he shaves off the facial hair, referring to the many characters he's played while donning the facial hair.
He also shows off his new line of canned water in the video. "It's just water but I feel good about it because I know I'm going to recycle this -- and I know that we can recycle it," he said.
In an Instagram post, he urged his followers to take action.
"It's time to make a change. A change for the better...for my kids, your kids, the world. Let's make a positive change for the health of our planet," he wrote.
"Let's make the switch to infinitely recyclable aluminum," he added. "Water in cans, not plastic."