Most Popular Gifts in 1913 and 2013
The difference 100 years can make on a wish list is extraordinary.
December 9, 2013, 11:14 AM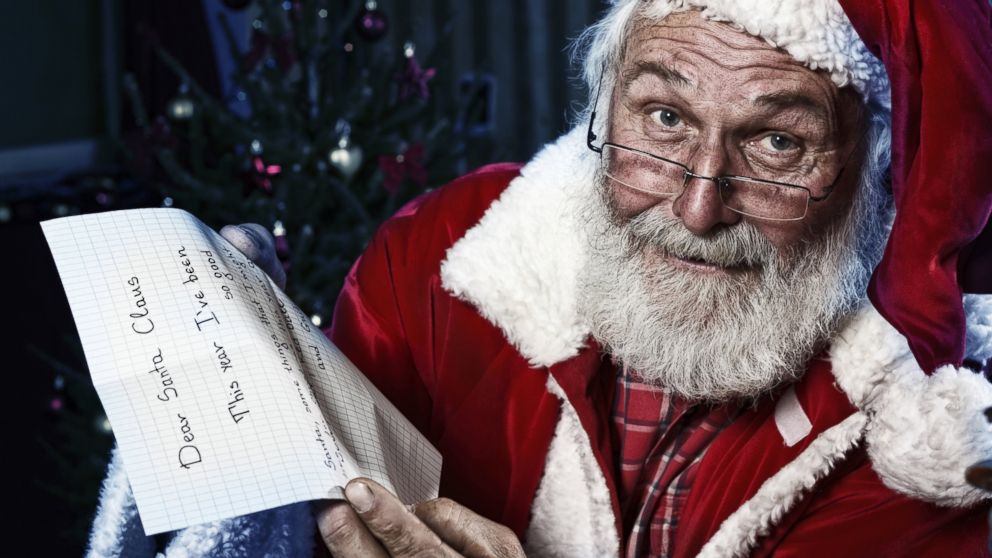 Dec. 9, 2013— -- Have kids gotten greedier over the years?
Based on research using Dear Santa letters found in historical newspaper collections, family history website MyHeritage collected the top 10 gifts of 1913 and compared them against the items most sought after by 2013 children, according to estimates by leading retailers such as Toys R'Us, Target, Walmart and Argos. The difference between the two resulting lists illustrates a stark shift in desires.
While children in 1913 often asked for basic items such as food and clothing, today's little ones are more interested in gadgets and trendy toys.
7-Year-Old Girl's Over-the-Top Wish List Because, Why Not?
"As the holiday season approaches, we looked through historic Dear Santa letters in MyHeritage's newspaper collection and saw that kids today ask for much more expensive and elaborate items," Ori Soen, chief marketing officer at MyHeritage, told ABC News.
In a blog post on MyHeritage, editors explain that 100 years ago parents often sent their children's Dear Santa letters to local newspapers for publishing. The most popular item at the time was candy. Meanwhile, today's leading gift is a Furby Boom, an interactive electronic critter that retails for $65.
Christmas Wish List from 1915 Will Make You Feel Materialistic
"Our newspaper collection includes over 120 million pages dating back to 1609, and a quick search using the keywords "Dear Santa" brings really interesting results," reads the blog. "The further back we looked, the more interesting - and frequently more simple - the requests became. It added color to the lives and times of our ancestors, particularly when we looked at what children are asking for this year."
Top-Rated Toys of This and Other Seasons: A Gift Guide
Check out the MyHeritage list of the most commonly requested presents from 100 years ago:
1913:
1. Candy
2. Nuts
3. Rocking horse
4. Doll
5. Mittens/gloves
6. Toy train
7. Oranges
8. Books
9. Handkerchiefs
10. Skates
Now take a look at the items topping contemporary lists:
2013:
1. Furby Boom
2. Teksta Robotic puppy
3. LeapPad Ultra
4. Flying Fairy
5. Bug Hugs Elmo
6. Barbie Dream house
7. Giggly Monkey
8. Nerf Gun
9. Ninja Turtles
10. Lego