From Cardi B, to T.I., artists rally behind 21 Savage after he was detained by ICE
The rapper was arrested by U.S. Immigration and Customs Enforcement on Sunday.
Artists and celebrities — from Cardi B to T.I. — are rallying behind Atlanta-based rapper 21 Savage and calling for his release after his arrest by Immigration and Customs Enforcement on Sunday sparked shock and confusion.
Calls to "free 21" came from all corners of the hip-hop world, including Philadelphia rapper Meek Mill, Long Beach rapper Vince Staples and Atlanta rapper T.I., who shared a message on Instagram.
Meanwhile, Grammy-winning rapper Cardi B reignited her feud with conservative commentator Tomi Lahren after the Fox Nation host tweeted, "I got one, two, three, four, five, six, seven, eight ICE agents ready to deport ya," in response to a report about the rapper's arrest.
"Don't make me get my leash," Cardi tweeted, referencing a threat she made to Lahren last month when she wrote, "Leave me alone I will dog walk you" in response to a tweet in which the commentator insulted the artist's intelligence.
21 Savage was arrested in a targeted operation by U.S. Immigration and Customs Enforcement early on Sunday in Atlanta, Georgia, ICE spokesman Bryan Cox confirmed to ABC News.
Amid the cries of support on social media, singer and actress Demi Lovato deleted her Twitter account after she received a barrage of criticism from fans and artists, including rappers Lil Yachty and Wale, for laughing at 21 Savage memes on Twitter.
"So far 21 Savage memes have been my favorite part of the Super Bowl," she wrote in a now deleted tweet. Amid the backlash, Lovato followed up with another tweet, writing, "FYI this is the s--- I'm laughing at.. not the fact that anyone is getting deported," along with a screen shot of a 21 Savage meme.
"Why is somebody freedom funny ... I don't get the joke," Wale responded.
And Offset of the hip-hop trio Migos also criticized her tweet, writing, "ALL THE MEMES AND S--- AINT FUNNY WHEN SOMEBODY GOING THROUGH SOME. PRAYING FOR MY DAWG. AINT S--- FUNNY HIS FANILY DEPENDING ON HIM."
The Grammy-nominated rapper, whose full name is Sha Yaa Bin Abraham-Joseph, is currently in deportation proceedings in federal immigration court, according to Cox.
"Mr. Abraham-Joseph is presently in ICE custody in Georgia and has been placed into removal proceedings before the federal immigration courts. ICE will now await the outcome of his case before a federal immigration judge to determine future actions," Cox said.
The news came as a shock to fans and caused widespread confusion because it was widely believed that the 26-year-old was born in Atlanta and this information also appeared on his Wikipedia page at the time of his arrest.
The rapper was featured in XXL Magazine's freshmen class of 2016 and at the time, he told the magazine that he is from Decatur, Georgia.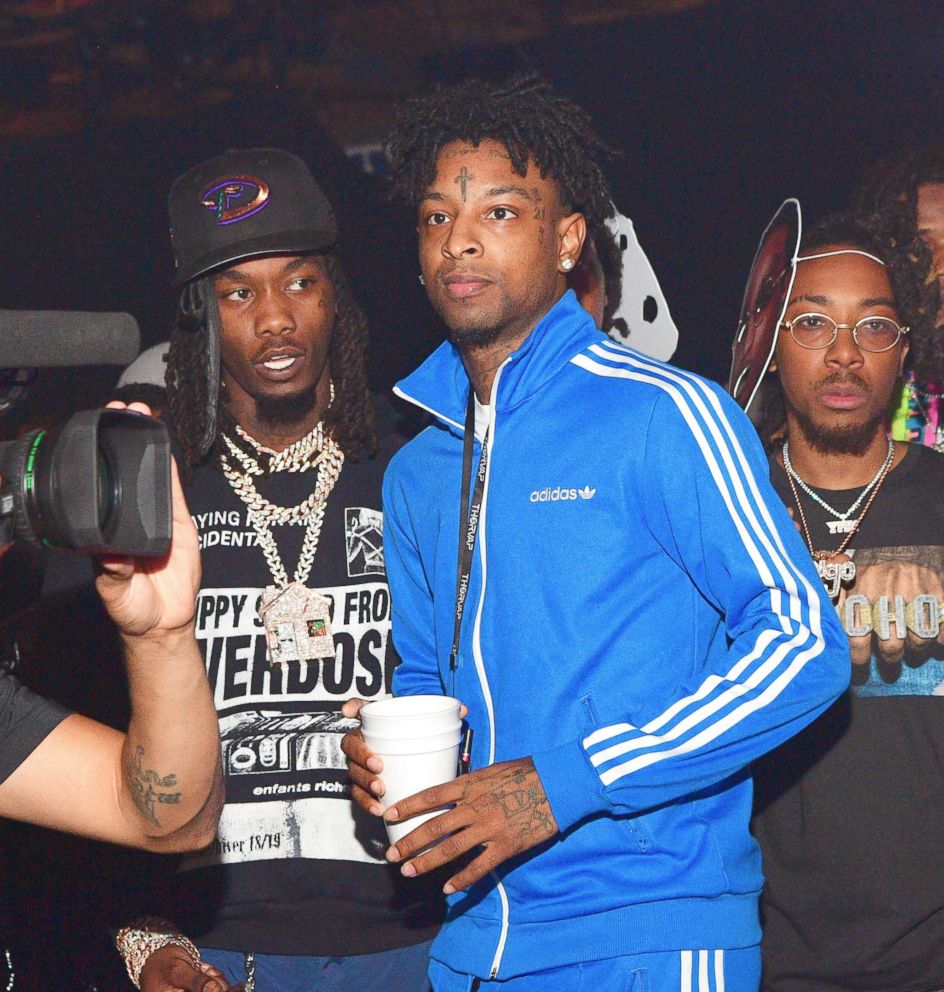 But according to ICE, Abraham-Joseph is a British citizen who overstayed his visa after entered the U.S. legally in July 2006.
The rapper's attorney, Charles H. Kuck, said in a statement obtained by ABC news on Monday that 21 Savage "never hid his immigration status from the US government" and his detention is "a civil law violation" and is "based upon incorrect information about prior criminal charges."
"As a minor, his family overstayed their work visas, and he, like almost two million other children, was left without legal status through no fault of his own. This is a civil law violation, and the continued detention of Mr. Abraham-Joseph serves no other purpose than to unnecessarily punish him and try to intimidate him into giving up his right to fight to remain in the United States," Kuck said.
"He rose above the difficult circumstances of his youth to achieve success and make contributions to our society that rival any of those by a natural born citizen. Mr. Abraham-Joseph has US citizen children that he supports and is eligible for relief from deportation. We and he will fight for his release, for his family, and his right to remain in our country," the attorney added.
Atlanta rapper Killer Mike defended the rapper's right to remain in the U.S. in a tweet on Sunday.
"My sincere hope is to see this young man who has made a way for himself allowed to stay and continue to prosper and grow his legacy. Sincere prayers for him and his family and team. @21savage Should be allowed to remain in this country," he wrote.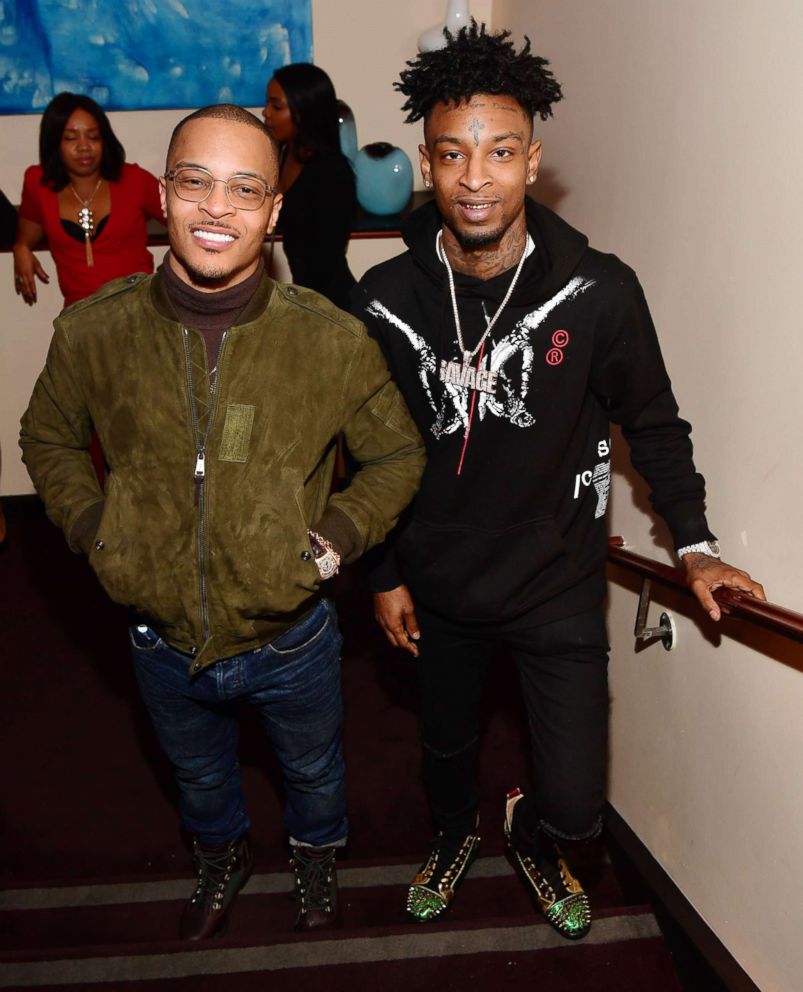 The rapper was convicted on felony drug charges in Fulton County, Georgia, in October 2014, according to ICE, prompting some to question why he wasn't arrested by the agency at that time.
"We were not aware of his immigration status in 2014 and we have since obtained the information," Cox said.
"He was arrested by local law enforcement agencies [in 2014] and given that we weren't aware, it didn't trigger a warning subsequent to all that," he added.
21 Savage released his sophomore album, "I am > I was," in December and is nominated for two Grammy awards this year.
He has collaborated with artists like Travis Scott, Future, Post Malone, J. Cole, Offset and Childish Gambino.
ABC News' Sabina Ghebremedhi contributed to this report.