LIRR Commuter Train Crashes in Brooklyn; Over 100 Injured
About 430 people were on the train at the time of the accident.
— -- A Long Island Rail Road commuter train crashed at the Atlantic Terminal in Brooklyn, New York, this morning, injuring 103 passengers, officials said.
The worst injury is believed to be a broken leg, New York Gov. Andrew Cuomo said at a news conference this morning.
The Metropolitan Transportation Authority said none of the injuries were life threatening.
According to a representative for the New York Fire Department, "One of the rails actually pierced the bottom of the train ... We are fortunate we didn't have more serious injuries."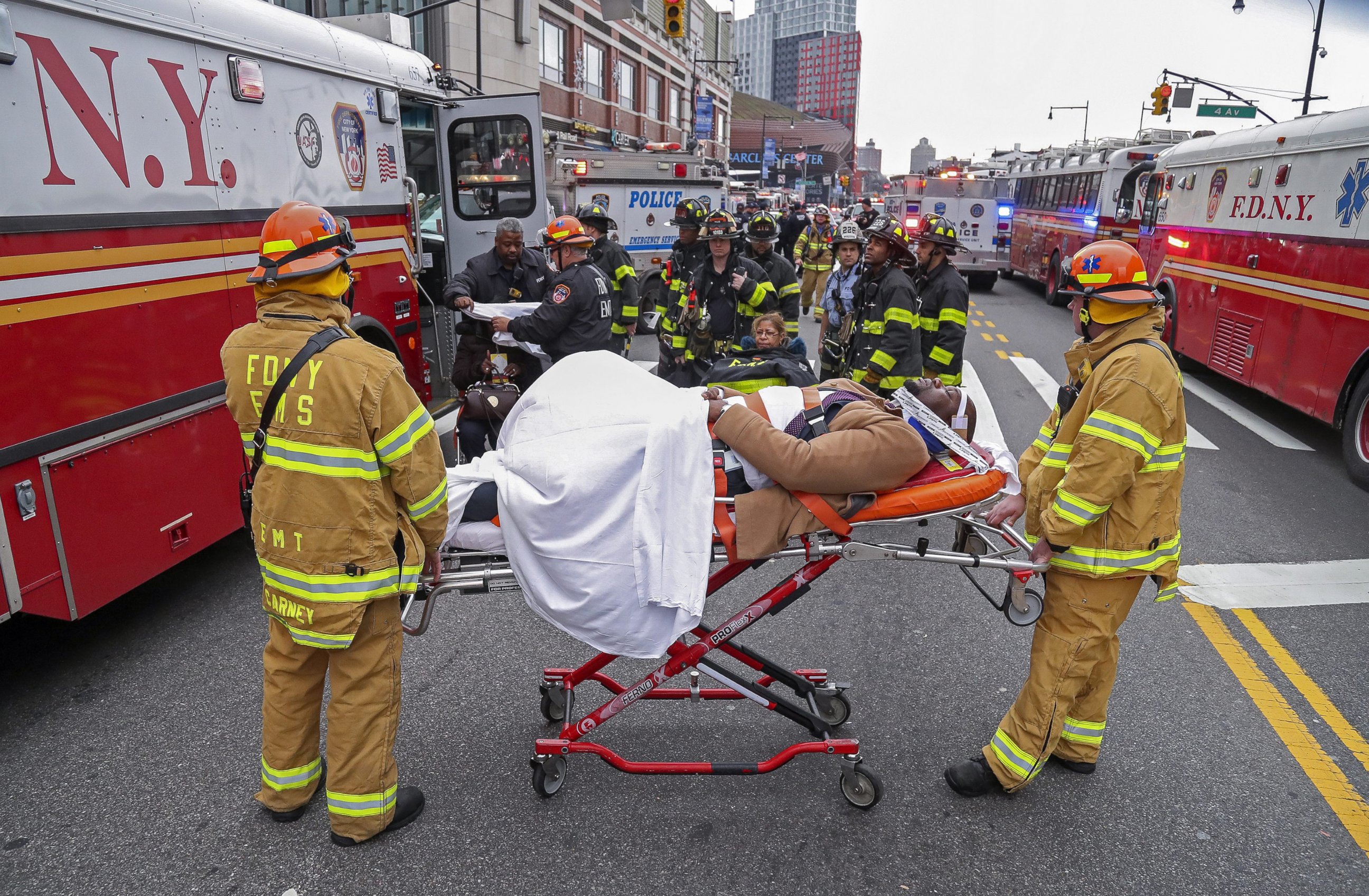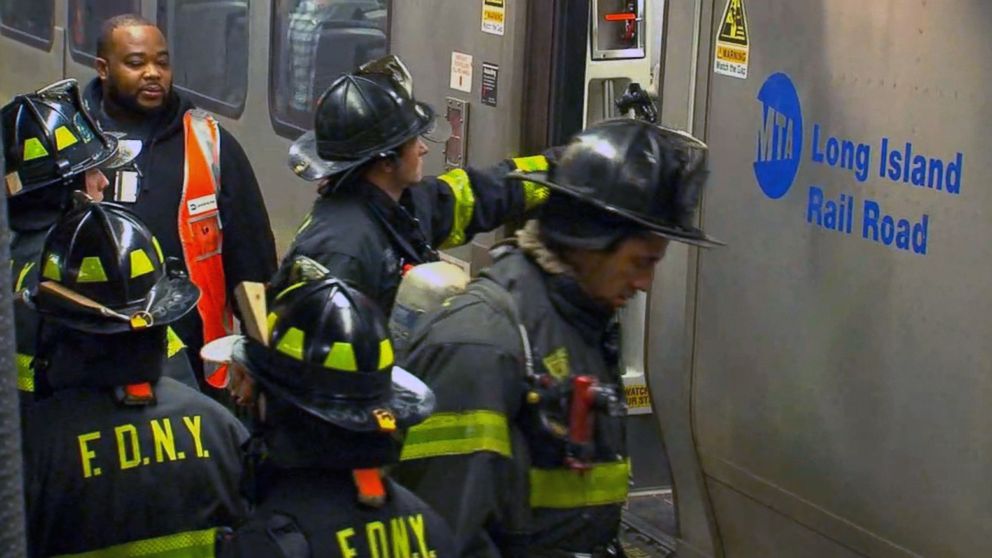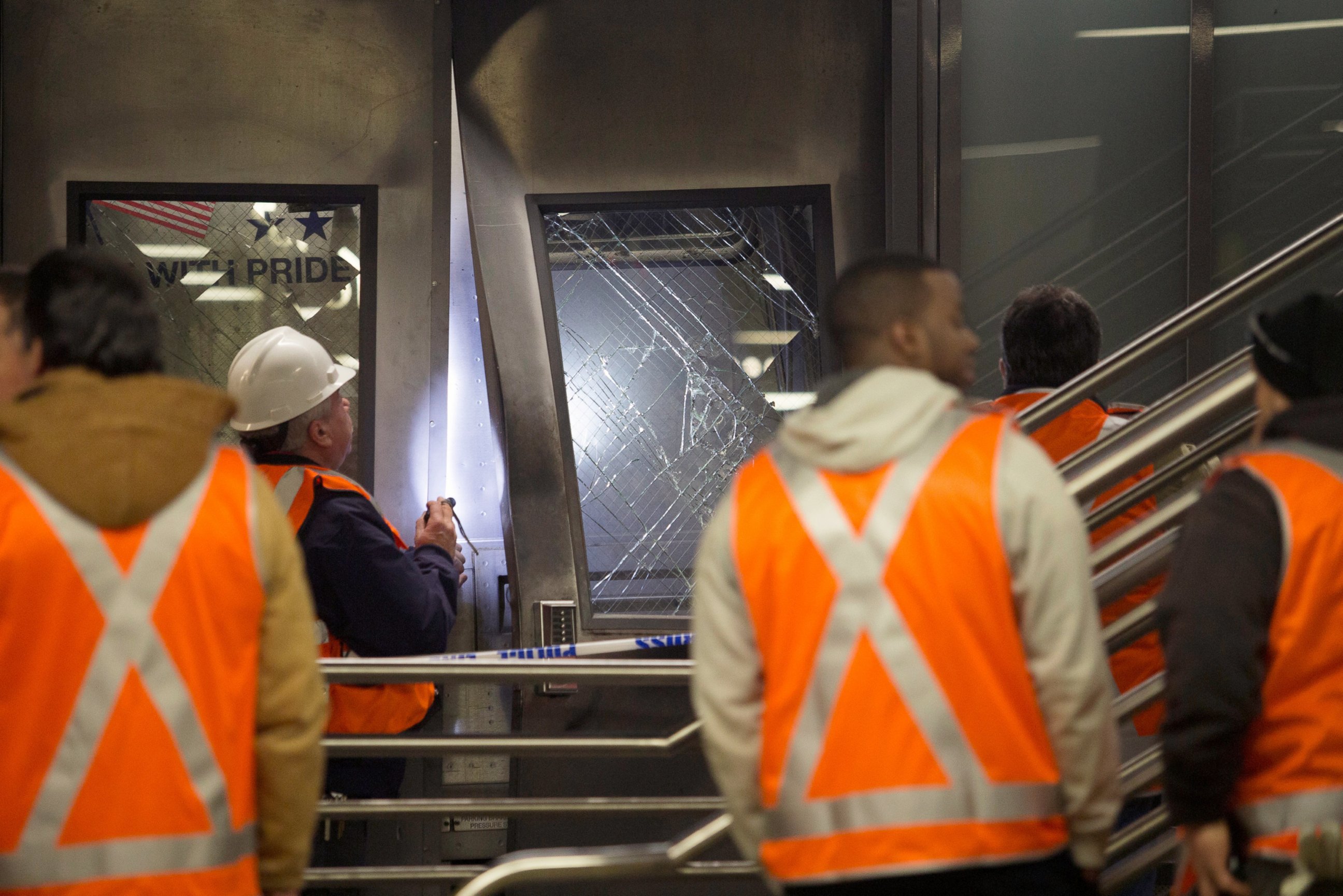 Cuomo said the train hit the track's bumping block. "When it hit the block, the block knocked it off the tracks," he said. "It was a train that didn't stop when it was supposed to [and] hit the block at a fairly low rate of speed."
"As a result of the impact, the lead wheel assembly derailed, as did one additional axle," the MTA said in a statement.
The cause of the crash is under investigation.
Passenger Aaron Neufeld told ABC News, "It didn't seem like we were going unusually fast ... I don't think it was anything out of the norm." He described the impact as a "substantial jolt." He said he was thrown against the seat in front of him.
A different passenger told New York ABC station WABC that after she heard a big thump, the scene was total pandemonium, with passengers falling on top of others, screaming and crying.
Another woman told WABC she believed the train was traveling at a faster speed than usual right before the crash.
About 430 passengers were on the train at the time of the derailment, according to the Metropolitan Transportation Authority. The incident happened on LIRR Track 6 around 8:15 a.m, the MTA said. The terminal is near the Barclays Center.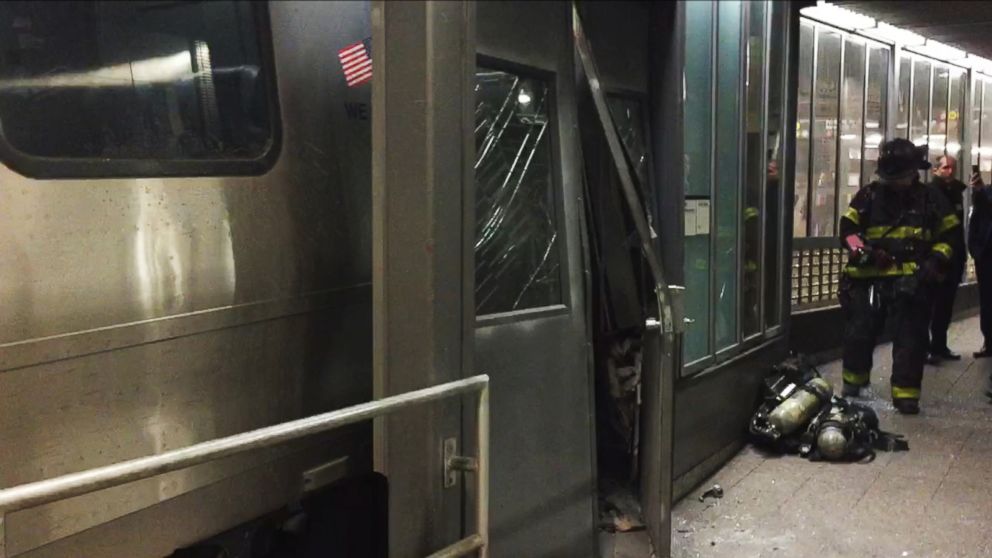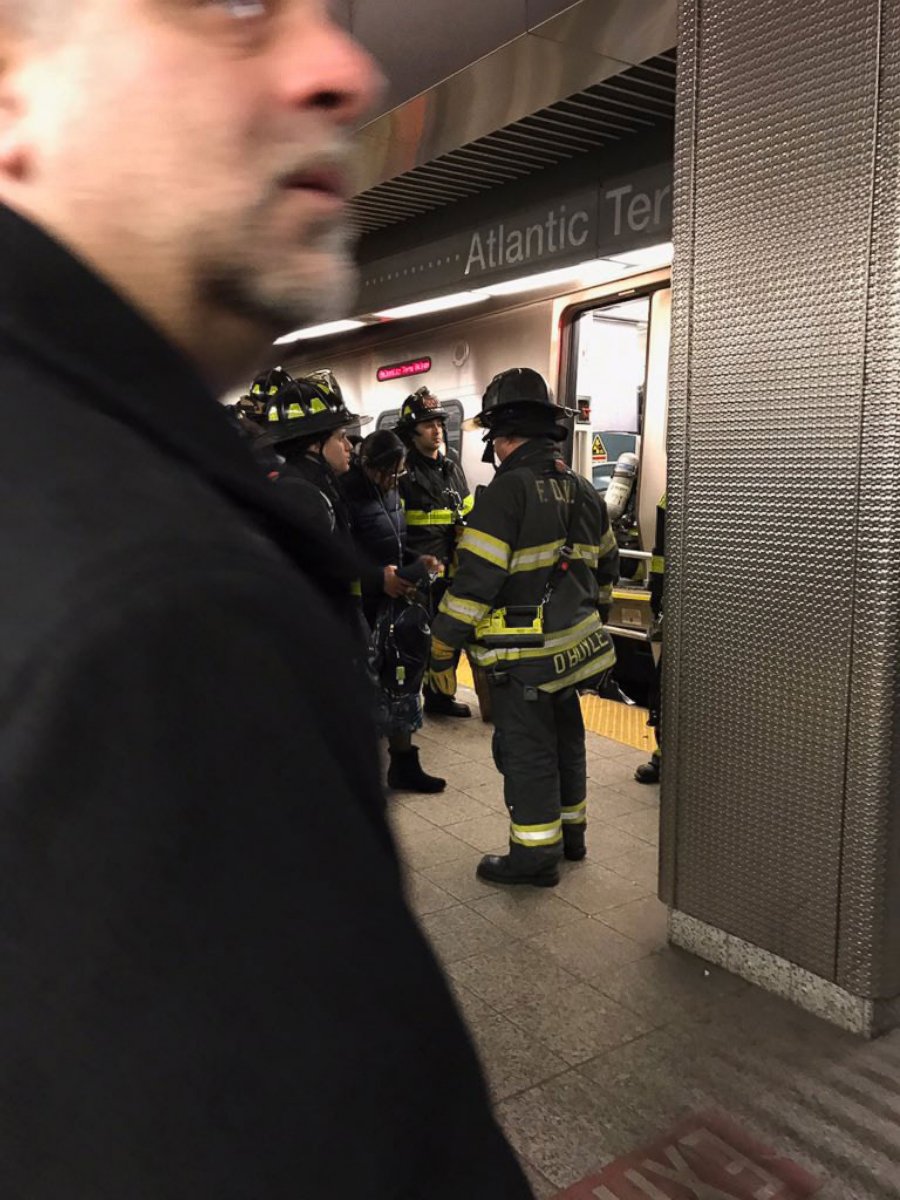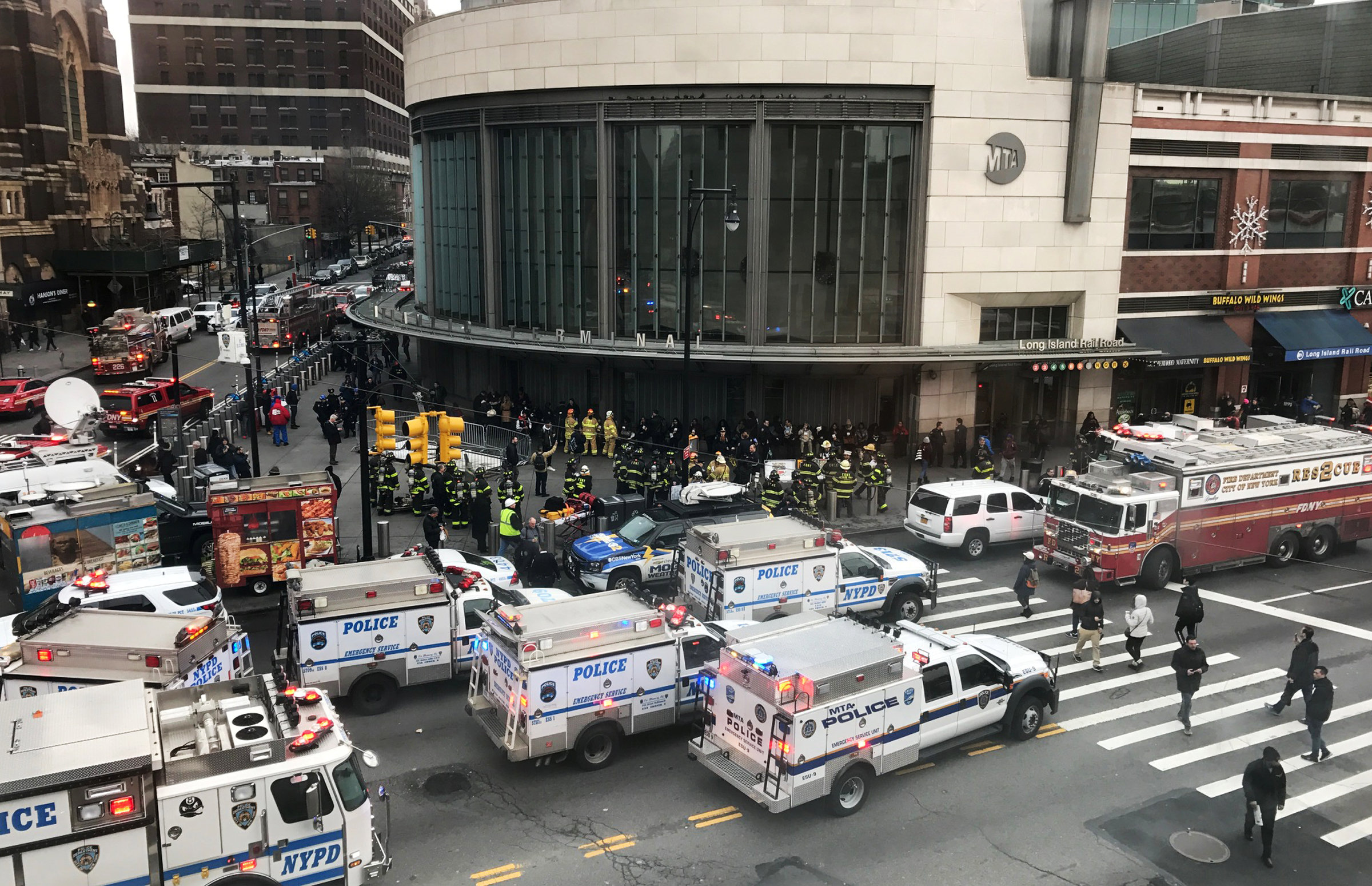 Cuomo emphasized that today's incident was "minor" compared with the crash at Hoboken Terminal in New Jersey on Sept. 29, 2016, which killed one bystander and destroyed part of the historic train terminal.
The National Transportation Safety Board and the Federal Railroad Administration are involved in the investigation of this morning's crash.
The MTA said there were no delays this morning as a result of the accident.
Also today, in Philadelphia, at least 46 people were injured when two Southeastern Pennsylvania Transportation Authority trolleys crashed. None of the injuries were life-threatening, an authority representative said.
One trolley rear-ended the other, SEPTA said. No pedestrians were injured.
The cause of that accident is under investigation as well.
ABC News' Erin Dooley contributed to this report.