Here's a closer look at the fashion -- and the gorgeous styling -- on the Marimacho Spring/Summer 2014 runway.
A striking, polished button-down offers a beautiful contrast to a bright coral suit. (Shoes optional.)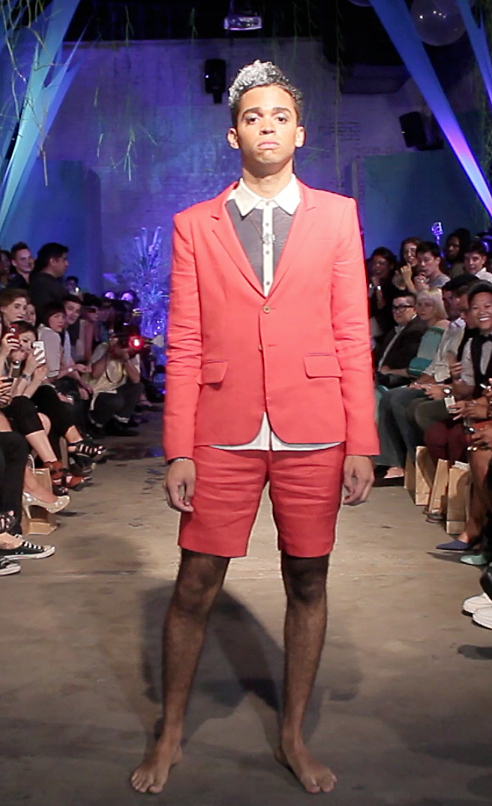 A slim-fitting suit in a rich blue goes best with a bold streak of white. And perfect brows, obviously.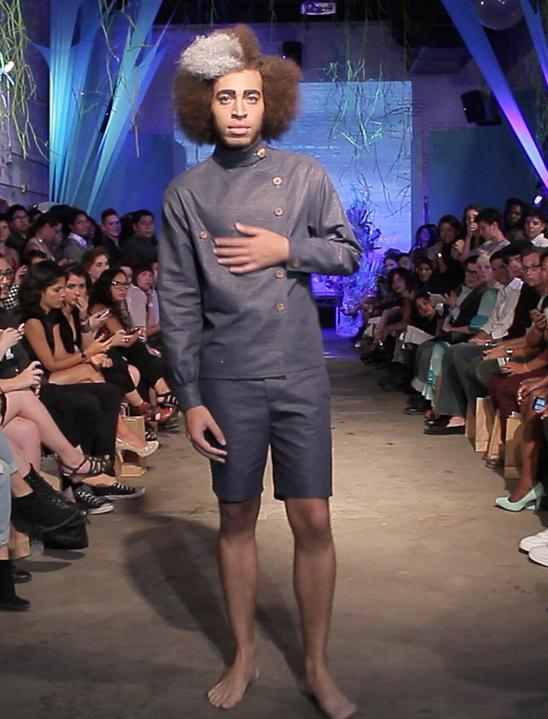 It's all about balancing proportions: An impeccably-tailored jacket paired with slouchy pants offers a silhouette that works at the office or out at night. (And, yeah, the tattoo is completely mandatory.)
These pants will never leave your body. They're stylish, socially-acceptable daytime pajamas. Dress 'em up, dress 'em down, pair 'em with a sheer tank, if you want to.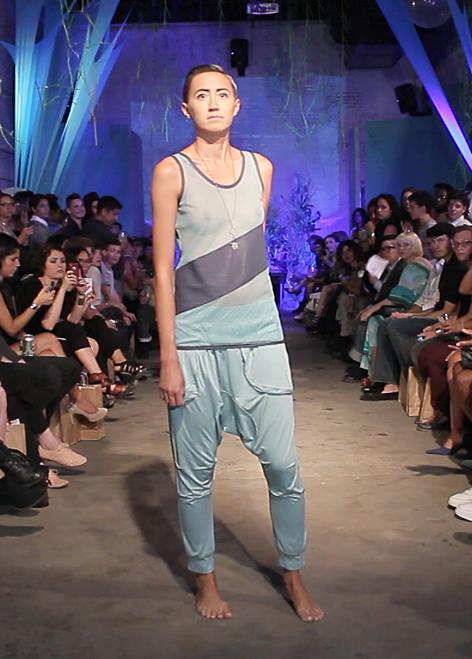 Well-tailored separates (and a pocket square) will form the backbone of your spring and summer wardrobe. And don't be afraid of going monochrome -- it's an easy way to look polished without being fussy.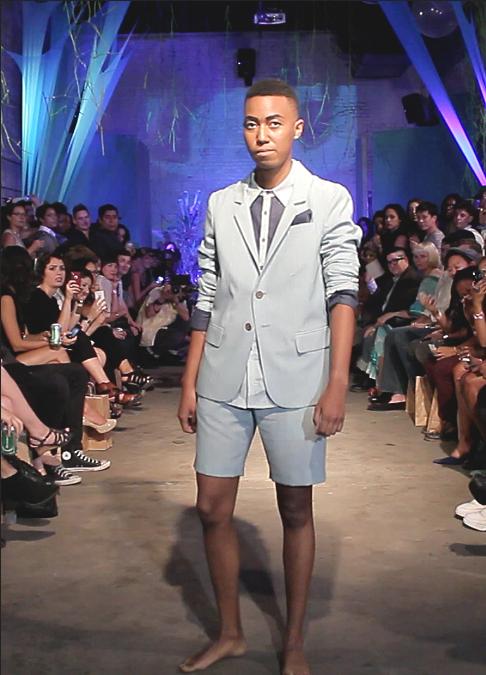 Coral and powder blue were clearly meant to be friends.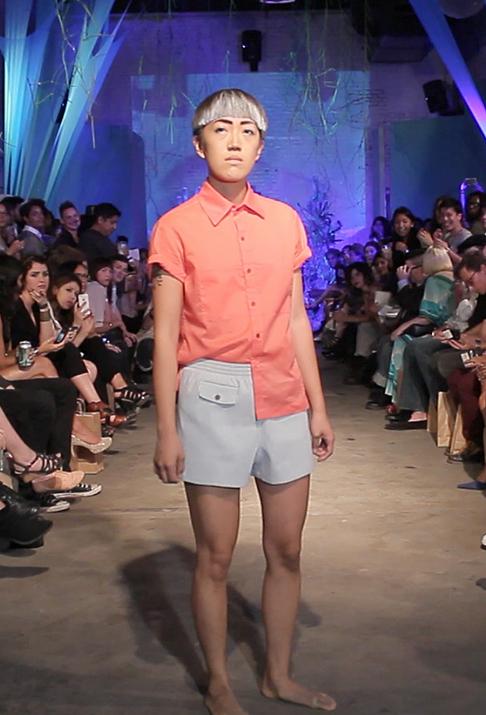 Pair a solid with a print or bold stripes in the same color family and, voila, you look awesome.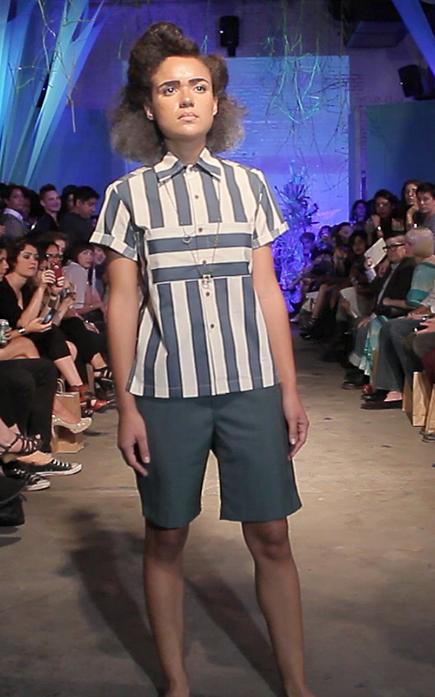 I'm going to dream about this jacket.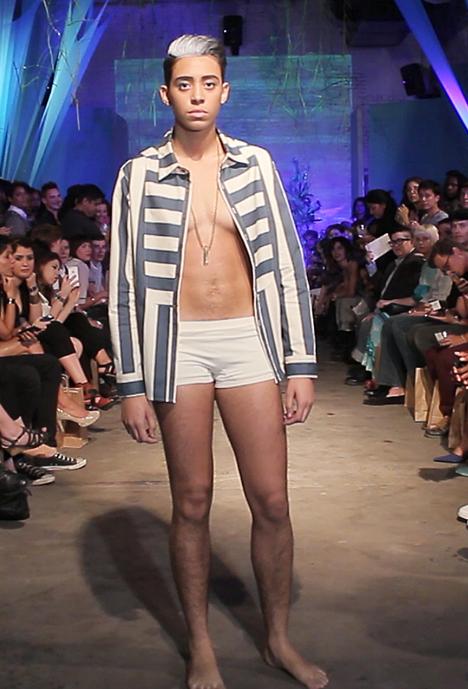 A closer look at the beauty styling at Marimacho's show -- models rocked asymmetrical cuts with bold, white streaks and clean, luminous skin.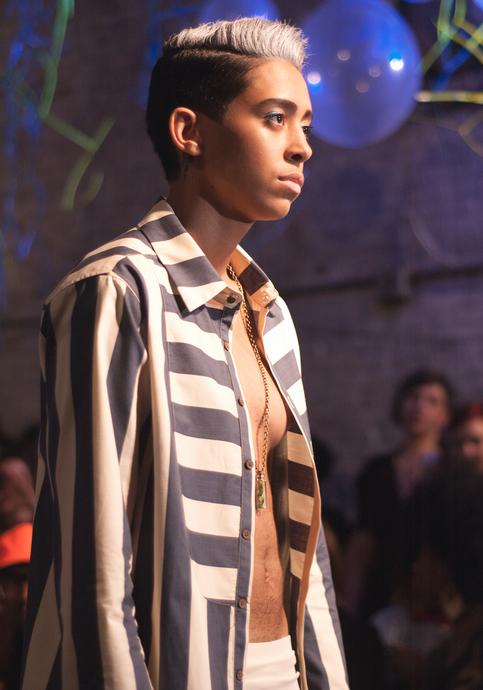 Did we mention "Orange is the New Black" star Lea DeLaria was in attendance? And that she looked impeccable? And that we sorta kinda hyperventilated upon seeing her there?