Amid his 50 months of credited time in combat in Iraq and Afghanistan –- an unusual duration –- Gant received the Silver Star Medal in Iraq. It is the third-highest award for valor and has only been given to 703 others since 2001, often posthumously.
Both Gant and Tyson, one of America's most experienced war correspondents, were in troubled marriages when they decided to live out their battlefield romance for nine months in a hotly contested Afghan mountain range along the bucolic Kunar River. They now enjoy a considerably calmer life in her hometown Seattle, where Gant still struggles with post-traumatic stress disorder as he watches both his former warzones collapsing into chaos.
He still suffers from combat injuries, the effects of the physical beating his body withstood over 20 years of special operations, traumatic brain injury from a roadside bomb in Afghanistan and the PTSD that makes him flinch noticeably at the sound of any bang.
Gant's shaggy hair, long and bristly grey beard and blue jeans seamlessly blend into the city's laid back coffee and music culture, hardly betraying his incredible role as an operator so bold and imaginative in waging counterinsurgency for Petraeus that Tyson's book claims he was targeted for death by Osama bin Laden.
VIDEO: 3 Days, 3 Taliban Attacks on Special Forces Base
VIDEO: Gen. Petraeus on 'Going Native' to Win in Afghanistan
VIDEO: Author Ann Scott Tyson's Guntruck Hit By Roadside IED Blast
A seasoned ground commander once put on alert in 2004 to kill the al Qaeda leader when there was a suspected sighting, Gant wrote a startlingly blunt 45-page pamphlet, "One Tribe At A time" in 2009. He declared the U.S. was "losing the war in Afghanistan" and could only succeed there by earning the loyalty of the country's Pashtun tribes -– which meant troops had to go native.
"All the Taliban has to do is not lose," Gant wrote, accurately predicting the inevitability of U.S. public support for the war cratering with a hasty military withdrawal to follow. He proposed "tribal engagement teams" who would live inside villages and allowed to be "American tribesmen."
Rather than hammer Gant for his impertinence, Petraeus, Olson and other top commanders were so impressed that they changed Gant's orders to return to Iraq and brought him back to Afghanistan in 2010 to help supervise "village stability operations." As Gant had urged, small teams of operators would leverage the tribal honor code, Pashtunwali, by living with, eating with, fighting with and even dying with tribesmen willing to take on the insurgents.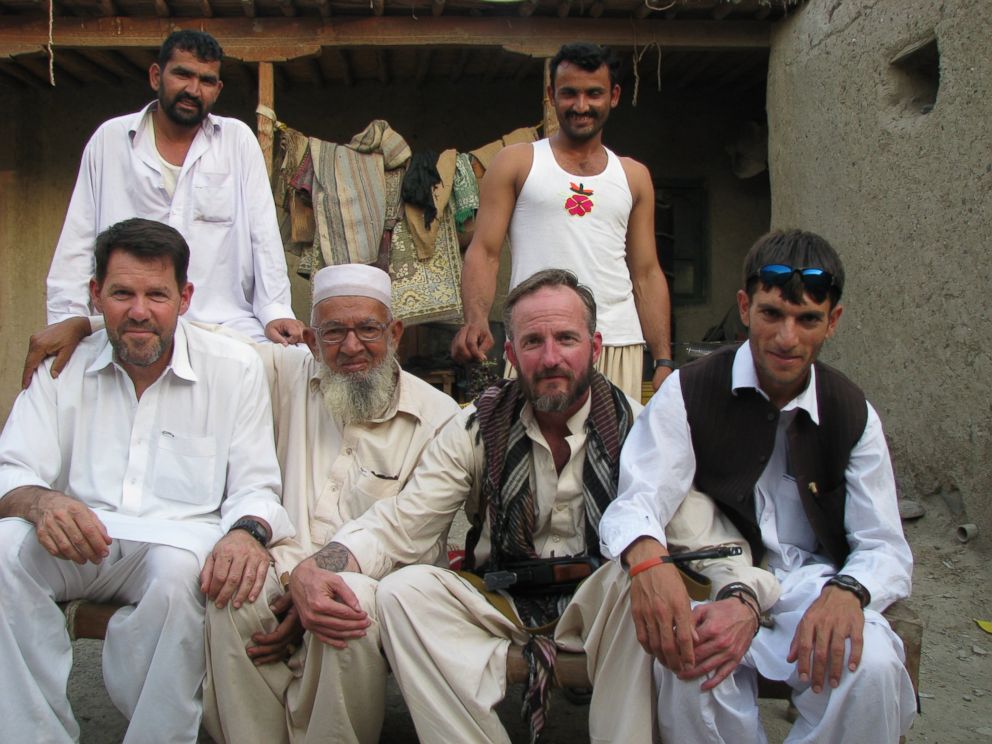 Olson considered Gant one of the few in special operations who understood that progress required more than just kill/capture missions and viewed him as an antidote to an unconventional war that had taken the wrong direction with a surge of conventional troops.
Petraeus became Gant's biggest supporter when he unexpectedly took command in Kabul in July 2010.
"There was no question that the Taliban was on the march," Petraeus said. His solution was to send thinly-stretched Special Operations forces into villages, "thickened" by conventional U.S. Army infantry squads, in order to win the loyalty of Pashtun and wreck the Taliban momentum. Gant was superb at "going native," Petraeus said.
Gant also fell hard for a reporter at the Washington Post who took up his case for tribal engagement. Each was in a marriage on the ropes and each had four kids.
"I used to tell her, 'just jump.' You know, just, 'Come on, just jump.' And she did. And so did I. So here we are," Gant said.