'I Would Have Rather Been in the Hands of the Taliban'
Other times, he was drinking privately because of his PTSD, sleeping disorder and war wounds. His combat stress came to a head one night when he sleep-walked into his team house and put an unloaded AK-47 in his mouth and pulled the trigger in front of several startled team members, the book recounts.
"I was drinking alcohol, I was taking sleeping medication. I was taking pain medication," Gant explained in the ABC News interview. "I admitted to that. And they came in. They came in and got me out of there."
Blindsided by Roberts' accusations, Special Forces commanders arrived unannounced by helicopter to relieve Gant of command and toss the camp, finding empty liquor bottles in Gant's room -- but they did not find Tyson, who got away.
"That was the end," Gant said. "They had to do something, and I know that. They didn't have any choice. It should've been handled differently."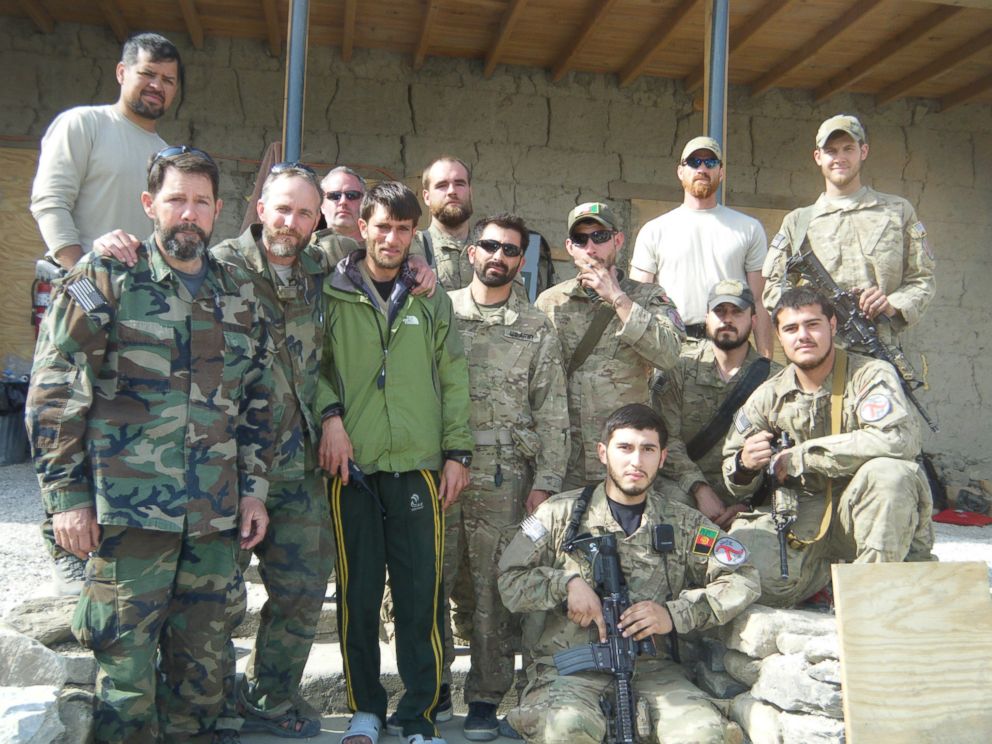 After beating back five harrowing Taliban attacks in broad daylight on his compound in Chowkay in the days leading up to the showdown with his own commanders -- all videotaped by Tyson and provided to ABC News -- Gant was flown away by a Special Forces team from Kunar.
"If he was going off the reservation, they should have evaluated his operation. It seemed to go from flash to bang pretty quickly," a skeptical senior commander who once visited Gant and Sitting Bull told ABC News.
Gant was ordered to shave off his long beard and put on a uniform -- while under armed guard -- as the Army launched an investigation and threatened a court-martial.
"I would have rather been in the hands of the Taliban at that point," he said. "It was crushing. It was absolutely crushing."
The local Afghans in Kunar -- who had fought so bravely alongside their new American brothers -- were enraged and upset, and a contingent of Pashtun elders traveled to Asadabad to protest to U.S. and Afghan government officials the removal of their beloved "Commander Jim."
He was brought back to Fort Bragg, N.C., where his Green Beret status was taken away and he was busted to captain even though he'd made the promotion list for lieutenant colonel. He accepted a career-killing reprimand, obtained by ABC News, from Lt. Gen. John Mulholland, who called Gant a "disgrace" absent of "moral character," having "indulged in a self-created fantasy world."
"While fully acknowledging your record of honorable and valorous service to the Regiment, our Army and our country, the simple truth is that your subsequent conduct was inexcusable and brought disrepute and shame to the Special Forces Regiment and Army Special Operations," says the letter of reprimand signed by Mulholland, Deputy Commander of U.S. Special Operations Command. "In short, your actions disgraced you as an officer and seriously compromised your character as a gentleman."
ORIGINAL DOCUMENTS: Letter of Reprimand | Gant's Response
Gant admits that he's not innocent.
"I did break the rules. And I have never said that I didn't," he said.
But seven of Gant's young troopers also received reprimands for looking the other way and, in one instance, drinking a single beer in violation of a U.S. military prohibition for troopers serving in the Islamic Republic of Afghanistan.
"I'm the commander. I made those decisions. My men followed my orders," Gant said, his voice filled with heartbreak. "They took part of my soul. Yeah, they did."
Dozens of sources throughout the senior enlisted and officer ranks of Fort Bragg told ABC News alcohol was prevalent at most Special Forces camps throughout Afghanistan in 2012.
None of the senior officers named in Tyson's book who served with her husband, other than Petraeus, agreed to on-the-record interviews for this story.
"It's a regrettable event I wish I wasn't involved in," Col. William Linn, who commanded Gant and ordered the search of Gant's compound, said in a brief phone call.