A senior U.S. State Department official said today the acquittal of a member of the United Arab Emirates royal family on torture charges was "not credible" as human rights groups denounced the outcome as a "joke."
The State Department official spoke on condition of anonymity due to diplomatic sensitivities.
In the official State Department briefing, spokesperson P.J. Crowley said "there are still questions that have been raised by this case." He said the U.S. wanted a "careful review of the judge's decision."
Watch the full report tonight on Nightline at 11:30 EST.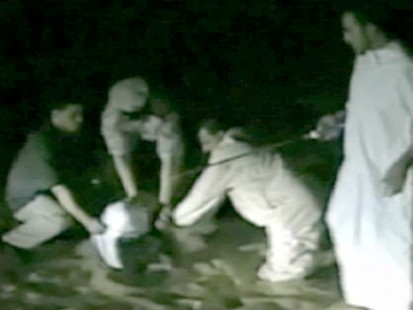 Days after Abu Dhabi royal family member
Sheikh Issa Bin Zayed al Nahyan
was acquitted of brutally beating an
Afghan grain dealer
, the international community is reeling over the verdict, which instead found two American businessmen who went public with the tape of the beating guilty of the attack.
Human Rights Watch, which had called on the UAE government to order an independent investigation of the case and other alleged instances of abuse and torture there, said it sends a message that such atrocities can be handled in a "hush-hush manner" and as more of a "PR problem" than criminal behavior.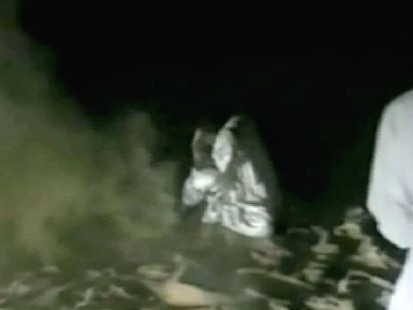 "The UAE has failed to account for its conduct, to account for the conduct of a family member, to account for the conduct of UAE police members," said HRW's Executive Director of the Middle East Division Sarah Leah Whitson. "There needs to be a full and public accounting. There needs to be reforms at the highest levels, and the UAE doesn't seem ready to do this."
The co-chairman of the House Human Rights Commission Rep. James McGovern (D-MA) told ABC News the verdict "would be a joke if the crime wasn't so terrible." He described the outcome as the United Arab Emirates justice system "thumbing its nose" at the rest of the world.
A three-judge panel this weekend found Sheikh Issa not guilty on charges of sexual assault, endangering life and causing bodily harm in a 2004 attack that was first aired by ABC News.
UAE Justice System
The video of the beating shows Issa brutally abusing Afghan grain dealer Mohammed Shapoor, beating him using a stick with protruding nails, shoving sand down his mouth, and running over him repeatedly with a car with the assistance of a man dressed in a police uniform.
In a surprising move, the three-judge panel instead found American businessmen and brothers Ghassan and Bassam Nabulsi guilty of the attack. The Nabulsis had gone public with the tape of the beating, and Issa's defense team argued that Issa behaved the way he did on the tape because he had been drugged by the Nabulsis.