Allegations of "insider trading" in the increasingly lucrative fantasy sports world are drawing attention to whether the industry should be more closely regulated.
Last week, an employee of fantasy sports company DraftKings admitted to accidentally releasing NFL data before the start of the third week of N.F.L. football games. That same week, the employee won $350,000 at rival fantasy sports website FanDuel.
Social media users accused the employee of "insider trading" and both companies announced on Monday night that they were temporarily restricting employees from participating in fantasy sports for money.
Here's what you should know about the explosion of fantasy sports and the "insider trading" allegations:
1. Who are the major players?
DraftKings and FanDuel are the two major fantasy sports websites. Both offer daily and weekly games in which users pay an entry fee of 25 cents to $1,000. Users choose players in fantasy teams (actual N.F.L. athletes) and earn points based on how their players perform in real games. The prize money varies and can go as high as $2 million.
Another competitor, Yahoo, based in Sunnyvale, Calif., has been in the fantasy sports business for more than 16 years. Its first entry was fantasy football back in 1998. This summer the company launched its one-day and one-week fantasy contests for cash, called Yahoo Sports Daily Fantasy.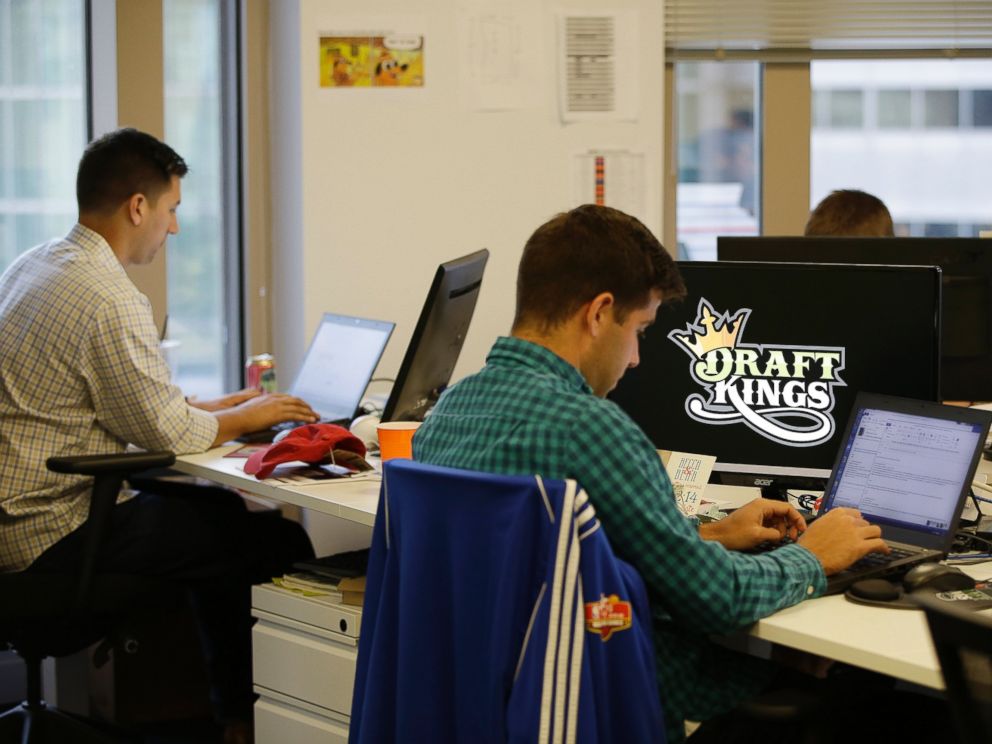 2. Why has a DraftKings employee been accused of "insider trading"?
DraftKings admitted an employee released data on its blog that showed which players were chosen in NFL lineups by users prior to the start of the third week of games (also referred to as ownership percentages). This data is typically released after all the lineups are finalized. The ownership percentages applied to DraftKing's Millionaire Maker game. A DraftKings employee won $350,000 on a FanDuel contest, prompting concerns that he may have benefited from insider information.
3. DraftKing denies "insider trading."
DraftKings is adamant that its employees do not engage in insider trading.
"There has been some confusion regarding a recent piece of data that was inadvertently posted on DraftKings' blog containing information about players and fantasy games," the company said in a statement. "Some reports are mischaracterizing the situation and implying that there was wrongdoing. We want to set the record straight."
The company said it shared information with competitor FanDuel as part of its investigation. DraftKings concluded: "The evidence clearly shows that the employee in question did not receive the data on player utilization until 1:40 p.m. ET on Sunday, Sept. 27. Lineups on FanDuel locked at 1:00 p.m. that day, at which point this employee (along with every other person playing in a FanDuel contest) could no longer edit his player selections. This clearly demonstrates that this employee could not possibly have used the information in question to make decisions about his FanDuel lineup. Again, there is no evidence that any information was used to create an unfair advantage, and any insinuations to the contrary are factually incorrect."
4. What do FanDuel and the industry say?
A joint statement from FanDuel, DraftKings and the Fantasy Sports Trade Association said that the companies are now banning employees from playing online fantasy sports for money.
"At this time, there is no evidence that any employee or company has violated" the FTSA charter that restricts "employee access to and use of competitive data for play on other sites," the joint statement read. "That said, the inadvertent release of non-public data by a fantasy operator employee has sparked a conversation among fantasy sports players about the extent to which industry employees should be able to participate in fantasy sports contests on competitor sites. We've heard from users that they would appreciate more clarity about the rules for this issue. In the interim, while the industry works to develop and release a more detailed policy, DraftKings and FanDuel have decided to prohibit employees from participating in online fantasy sports contests for money."
5. What are the laws governing fantasy sports contests?
Some lawmakers want to regulate fantasy sports much like gambling.
Marc Edelman, a lawyer and associate professor at Zicklin School of Business at Baruch College, explains that for fantasy sports contests to be legal, contests must comply with federal law and state law in every state in which they operate. Often the distinction is whether the game is based on "chance" or "skill." For example, there are varying restrictions for fantasy sports in Arizona, Iowa, Louisiana, Montana and Washington.
"Under federal law, a fantasy sports contest is deemed per se legal if the contest involves predicting the performance of real world players in multiple games, maintains prize amounts that are fixed before the contest begins and is based upon the relative skill of the contest participants," Edelman said.
The definition of "skill" can be defined by state law.