The fanged frenzy on TV, in movies and in books -- think "True Blood," "Twilight," and, well, "Twilight" -- in recent years may have helped vampire costumes score high rankings in annual tallies of popular Halloween get-ups. Still, Dracula and his pals can't hold a broomstick to the perennial Halloween favorite -- witches.
For at least the last five years, "witch" has topped the National Retail Federation's annual survey of in-demand adult Halloween costumes.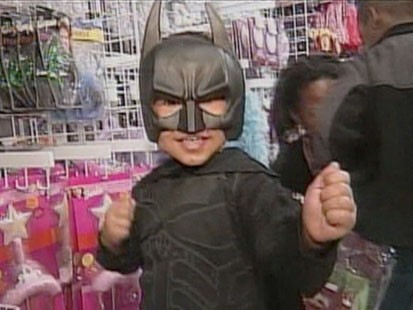 What helps keep witches popular is that the costumes can be adapted to reflect the fashions of the day, said Howard Beige, the executive vice president of Rubie's Costume Co., a New York-based costume business that dates back to 1951.
Beige said that bright colors and shorter skirts are among the fashionable changes witch costumes have seen over the years.
"Witches are much more glamorous than they used to be 30 years ago," he said.
While witches have been a Halloween costume mainstay, no matter what was brewing in the pop culture cauldron, other historically popular costumes can be tied directly to current events and entertainment.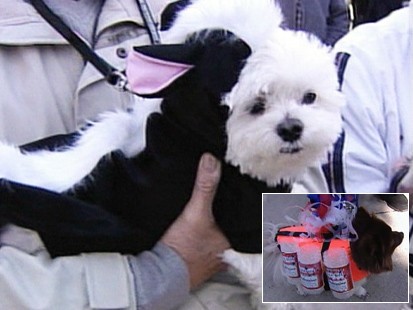 ABCNews.com teamed up with Rubie's, New York costume shop Ricky's NYC and Toys "R" Us to take a look back at some of the more popular costumes to step off the screen and into the street.
Presidents
With Halloween falling just days before a major presidential election every four years, it's little wonder that presidents' masks are often hot sellers. But presidential campaigns aren't the only reason would-be costume wearers look to the White House for inspiration.
President masks have proven popular after presidential scandals. In the 1970s, as Richard Nixon became embroiled in the Watergate scandal that eventually led to his resignation, masks of the pointy-nosed president became big sellers. In the 1990s, Bill Clinton, who faced impeachment on charges relating to his affair with former White House intern Monica Lewinsky, became a favorite of mask buyers.
Popular Halloween Costumes Through the Years
In the Stars
Beige said demand for "Star Wars" character costumes exploded when the blockbuster sci-fi film series began in 1977 and hasn't stopped since. Costumes for characters, such as Princess Leia, Darth Vader, Chewbacca and white-helmeted storm troopers have all proven popular among adults and children alike.
Toys "R" Us calls 2005, in particular, the Year of "Star Wars," because it was the year "Star Wars Episode III: Revenge of the Sith" was released, making boys' "Star Wars" costumes a top seller for the toy retailer.
Those who sought space-age disguises outside the "Star Wars" universe were not bereft, however, especially in the late 1980s and early 1990s, when the television series "Star Trek: The Next generation" -- a spin-off of the original, 1966 "Star Trek" series -- made red and black jumpsuits a favorite for both Halloween and, of course, Trekkie conventions.
'Mighty Morphin Power Rangers'
The original popular children's action series aired for three years in the 1990s and inspired a rainbow of costume options for kids: the series' main characters were the Red, Blue, Yellow, Pink and Black Rangers, and they dressed accordingly.
Demand was so high for the costumes that many shops ran out, leaving some determined parents to craft their own Power Rangers outfits for their children.
Multiple incarnations of the Power Rangers series that debuted since the original have introduced other Power Rangers characters. Meanwhile, you can still find Power Rangers costumes on store shelves and with good reason: As late as 2007, "Power Ranger" ranked as the National Retail Federation's 10th most popular Halloween costume option for kids.
Comic Book Superheroes
Want the scoop on what comic book superhero costumes will fly off store shelves in a given year? Check to see which of them are flying on the big screen first. Costume sellers say the release of films in the "Batman" series tended to increase interest in Batman costumes; same was true of "Spider-Man" and, more recently, 2008's "Iron Man."
Popular Halloween Costumes Through the Years
Pirates
Long a popular Halloween costume option, dressing as a pirate gained new street -- or, rather, ship -- cred after actor Johnny Depp did it in 2003's "Pirates of the Carribbean" and in the two sequels that followed. The series was produced by Disney, the parent company of ABC.
Singing Sensations
In the 1980s, the Material Girl ruled not just the pop charts but some costume aisles too, with Madonna fans clamoring for the singer's then-signature lace gloves.
In recent years, it's Disney Channel character Hannah Montana -- played by pop singer Miley Cyrus -- who's inspiring Halloween looks, especially among young girls. Last year, Hannah Montana ranked as the no. 3 children's costume choice, according to the National Retail Federation.
A Monster, a Dinosaur and More
As Chewbacca of "Star Wars" has already proven, pop culture-inspired Halloween costumes aren't necessarily based on attractive people -- or people at all. Take for instance, 1980s "Nightmare on Elm Street" villain, Freddie Krueger, the disfigured killer who haunts children's dreams, or Barney, the loveable purple dinosaur that has been a staple of children's television since the early 1990s.
What are your favorite Halloween costumes of years past? Tell us in the comments section below!