It's the season for Wall Street bonuses. But this year, the average investor is watching.
In a time of staggering losses, massive layoffs and talk of a global economic recession, the issue of executive end-of-year pay has become a lightning rod for investors angry over Wall Street's excesses.
Last year, bonuses in the financial sector totaled more than $33 billion.
This year, the CEO's of several top firms, including Morgan Stanley, UBS and Goldman Sachs, have said they won't be receiving any bonuses, which used to make up as much as 60 percent of their annual income.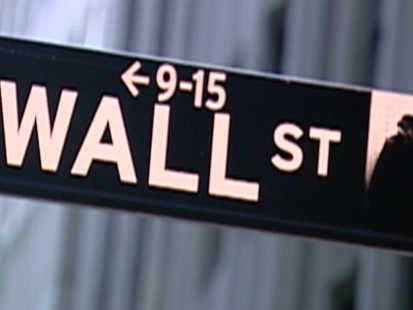 Taking the most drastic step yet,
Morgan Stanley
has said the bonuses it gives to mid-level employees will come with a so-called "clawback" option, which will allow the company to recoup money paid out to employees whose bets on the market go terribly wrong.
Some top executives seemed slow to follow suit.
The Wall Street Journal reported this week that John Thain, CEO of Merrill Lynch, which received funds from the $700 billion government bailout plan implemented this fall, was "sparring" with the board over his bonus.
Thain had reportedly been asking for an end-of-year extra of up to $10 million.
Outside Merrill Lynch's headquarters that day, investors told ABC News they were furious.
"He doesn't deserve it," said one woman who says she owns stock in the financial firm.
"What about the little people?" another man asked. "Are the little people getting anything? Little people count first."
Later that day, Thain told the board he would not ask for a bonus after all.
Still, some in the financial industry argue that if anyone deserves an end-of-year extra, it's Thain.
Thain joined Merrill Lynch in 2007 when the firm was already in trouble, and is credited with keeping it from collapsing like Lehman Brothers, which filed for bankruptcy in September.
Instead, Thain oversaw Merrill Lynch's acquisition by Bank of America, a takeover that will produce the nation's biggest financial services company.
"I think he actually did believe that he wanted $10 million and that he deserved it," said Andrew Ross Sorkin, a business reporter with the New York Times. "Given he saved the firm from the brink."
But some experts say Thain and other like him just did their jobs, and shouldn't be compensated on top of their already sizable salaries.
"I think it's outrageous," said James F. Reda, a compensation consultant based in New York. "It's all part of the old line thinking that the CEO should get a certain amount of money."
Sorkin, too, doubted that real change had come to Wall Street.
"I'm not sure they actually get it yet," he said. "I think we're seeing them do things to make us feel like we get it."
"Come 2009," he added, "we're going to be back in the same place."