Chuck Berry will release music posthumously, it was announced Monday.
Two days after the singer died, a statement on his website noted that music from his upcoming album, "Chuck," will be revealed in "the coming days."
Plans for "Chuck," Berry's first album in 38 years, were originally announced five months ago, on the singer's 90th birthday.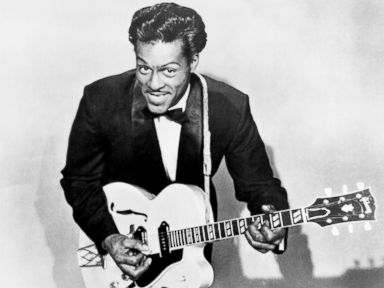 "Working to prepare the release of this record in recent months and in fact over the last several years brought Chuck a great sense of joy and satisfaction," the statement read, noting that the Berry family had received many inquiries about the status of the album since the singer's death. "While our hearts are very heavy at this time, we know that Chuck had no greater wish than to see this album released to the world, and we know of no better way to celebrate and remember his 90 years of life than through his music."
Berry was 90 when he died on March 18. Best known for hits including "Johnny B. Goode" and "Roll Over Beethoven," Berry told ABC News several years ago that he was unable to choose a favorite song.
"Every one of them is tops with me," he said. "Every one of my children the same way."