He continued, "Below my triangle is a million and one triangles and they are all talking. You've got the lighting triangle, the design triangle, the stage management triangle, the talent triangle. You've got heads of departments and subheads and subheads and all this information is going up and down and across and sideways. Everyone basically reacts in real times to decisions and stresses."
Hamilton said one comment or joke onstage can trigger 300 people that need to spring into action.
"If somebody goes up and cracks a joke about person X, I need to get a camera to X, get a microphone there, and get light there," he said. "Ellen [DeGeneres] and her writers have to write a joke. The prompt guys need to write the joke, it's needs to be spell-checked, bam bam bam. It all happens like that."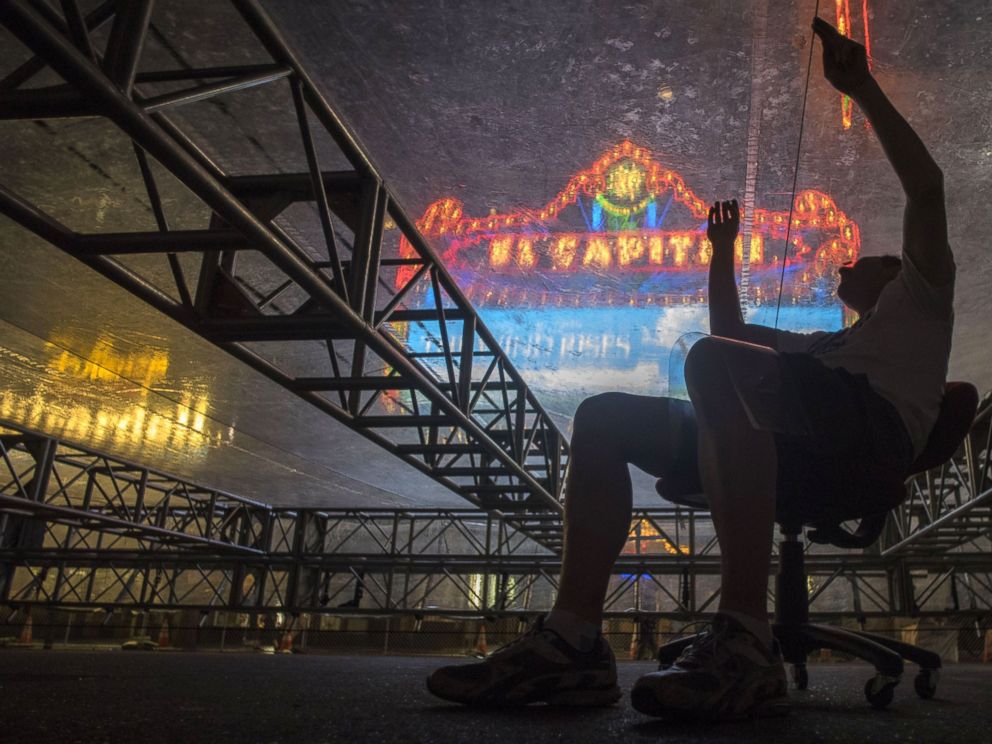 And that's just a small comment.
"If something big happens, woah! Can you imagine if someone jumps up on the stage?"
One joke onstage can trigger 300 people that need to spring into action
But while it may be chaos behind the curtain, it's control chaos, Hamilton said.
"There is no flailing around, there are no people running around like crazy, it's very focused and very controlled," he said. "Everybody has a plan. Even when things go wrong, there are plans afoot."
With all this craziness, Hamilton said somehow he will still find the time to enjoy the fact he's directing one of the biggest events in Hollywood.
"In the past, I would get so focused and so in it that I would forget what I was doing," he said. "Now, I try almost to take myself out of the situation and look down on what I'm doing and think, "Oh, this is kind of cool."