Kim Kardashian West is home in L.A. and loving it.
More than a week after she married Kanye West in Florence and embarked on a European honeymoon, the reality TV star couldn't wait to get home to their 11-month-old daughter, North.
Kim Kardashian and Kanye West Set New Instagram Record
"Had the best most relaxing romantic honeymoon in Ireland & Prague! Missed my baby girl so much! Excited to be home to squeeze her so tight!" she tweeted.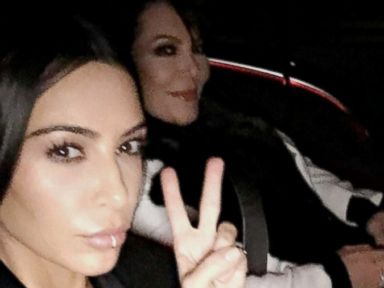 Fun Photos! Go Inside Kim Kardashian and Kanye West's Wedding
Prior to getting married, Kardashian, 33, and West, 36, celebrated their impending nuptials with parties around Paris. After exchanging vows, North returned to the west coast with her grandmother, Kris Jenner, while the newlyweds traveled together to Ireland. After a few days of relaxing and exploring the great outdoors, they touched down in Prague for a friend's wedding.
"Congrats Renelou & JP!!!!!! Such a beautiful wedding! Wishing you a lifetime of love & hapiness! #BestMemories #MarriedGang" she wrote.