Many of the actors who rose to fame in John Hughes' movies have begun expressing condolences for the director of iconic 1980s films such as "The Breakfast Club," "Ferris Bueller's Day Off" and "Pretty in Pink," who died Thursday of a heart attack at age 59 while visiting family in Manhattan.
Hughes made household names of a band of previously unknown teen actors who starred in his string of successful 1980s movies -- a group somewhat affectionately known as "The Brat Pack" that included Emilio Estevez, Judd Nelson, Ally Sheedy, Rob Lowe, Anthony Michael Hall and Molly Ringwald, who shot to fame after Hughes cast her in 1984's "Sixteen Candles."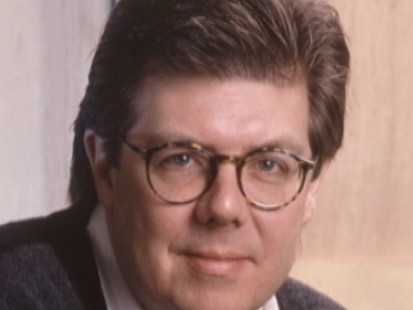 Ringwald, a 41-year-old mother of three, also was featured in the writer-director's "Pretty in Pink" and "The Breakfast Club."
"I was stunned and incredibly sad to hear about the death of John Hughes," Ringwald said in a statement released Thursday. "He was and will always be such an important part of my life."
"He will be missed -- by me and by everyone that he has touched," she added. "My heart and all my thoughts are with his family now."
Fellow Brat Packer Nelson said Hughes "always treated me with respect and consideration."
"He encouraged a real and active collaboration; he was most generous with his insight ... My heart breaks for his family ... I know many people whose lives were touched by John will be saddened today. I know I am," Nelson said.
Matthew Broderick
, who starred in Hughes' 1986 comedy, "
Ferris Bueller's Day Off
," also had fond memories of collaborating with the man behind some of the most successful comedy films of the 1980s and 1990s.
"I am truly shocked and saddened by the news about my old friend John Hughes," Broderick said in a statement. "He was a wonderful, very talented guy and my heart goes out to his family."
Hughes also scripted the phenomenally popular "Home Alone," which made little-known Macaulay Culkin a sensation as the 8-year-old accidentally abandoned by his vacationing family, and he wrote or directed such hits as "National Lampoon's Vacation," "Planes, Trains & Automobiles" and "Uncle Buck."
"I was a fan of both his work and a fan of him as a person," Culkin said. "The world has lost not only a quintessential filmmaker whose influence will be felt for generations, but a great and decent man."
Actor and director Bill Paxton credited Hughes for launching his career by casting him as bullying older brother Chet in the 1985 film "Weird Science."
"He took a tremendous chance on me," Paxton said. "Like Orson Welles, he was a boy wonder, a director's director, a writer's writer, a filmmaker's filmmaker. He was one of the giants."
Devin Ratray, best known for playing Culkin's older brother Buzz McCallister in the "Home Alone" films, said he remained close to Hughes over the years.
"He changed my life forever," Ratray said. "Nineteen years later, people from all over the world contact me telling me how much 'Home Alone' meant to them, their families, and their children."
Other famous names in Hollywood have echoed similar sentiments:
"John Hughes's iconic films gave a powerful voice to a generation. He will be missed but never forgotten!" actress Demi Moore released in a statement.
"I will always cherish the time I spent with John Hughes. I was so grateful for the opportunity to walk around in his shoes and try to see the world through through his brilliant eyes. Sharing his films with my kids over the years I can see the timelessness of his work," actor Kevin Bacon said.
"I asked John how long it took to write 'Planes, Trains and Automobiles,' [and] he said, 'I wrote it over the weekend.' The weekend. That shows you what he was able to do," actor and director Steve Martin said.
Director and Producer John Hughes Dies of Heart Attack
Born in 1950, Hughes landed on the Hollywood map as a screenwriter, writing the classic 1983 Chevy Chase family road trip film "National Lampoon's Vacation" and the Michael Keaton dad-at-home comedy "Mr. Mom" the same year.
Hughes' ear for teen speak and the minutiae of high school life inspired high critical praise as well as box office gold. In 1984, his first successful film, "Sixteen Candles," honed in on the pubescent humiliations and coming-of-age trials of an offbeat heroine, played by Molly Ringwald, on her 16th birthday.
Hughes, who set most of his films in an upper-middle-class suburb of Chicago, focused on teenage angst and the complex social strata of high school life, themes he developed with great success in "The Breakfast Club" (1985), "Weird Science" (1985) and the wildly successful "Ferris Bueller's Day Off" (1986).
He used many of the same actors in his films, launching the careers of members of the "Brat Pack." Later in his writing career, he wrote "Planes, Trains and Automobiles" (1987) and "Uncle Buck" (1989) as vehicles for the late comedian John Candy.
He continued to be a prolific screenwriter, writing standout films such as "Some Kind of Wonderful" (1985), "Pretty in Pink" (1986) and the record-smashing "Home Alone" (1990).
Hughes continued writing films in the last two decades but took a step back from the spotlight to spend time with his family and work on his farm in northern Illinois.
He is survived by his wife of 39 years, Nancy, two sons, John and James, and four grandchildren.