Pick the Right Hospital for You
People end up at hospitals for a variety of reasons, but which hospital you go to for your care can make all of the difference.
"It is extraordinary how much variation exists between the quality of care at hospitals," said Dr. Rick May of HealthGrades.com, an organization that evaluates and rates hospitals. The site allows you to compare death rates for a variety of conditions -- from heart attacks to pneumonia to surgeries -- at hospitals across the country.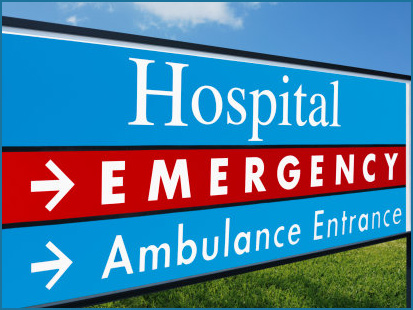 "One hospital has great outcomes, low complication rates, and across the street another hospital can have high complication rates, with the same doctors working at both facilities," May said. "It comes down to those hospitals that have taken the time and effort and put serious efforts into building systems that focus on providing the highest quality care to every single patient every single time."
It's also clear that some hospitals perform better than others, on average, when it comes to treating certain conditions. "Where hospitals fall down is when they don't know the best practices out there, or they may know them but not have systems in place to make that happen," May said.
The consensus opinion is that if you are having a procedure or surgery, choose a hospital that has significant experience in caring for your condition. Web sites like whynotthebest.org, USNews.com, and HealthGrades.com can help patients deal with these complex issues.
When it comes to choosing the right hospital for you, do your homework and follow the advice of your family, friends and doctors, in addition to an assist from the Internet.