Kelsey Nixon, a contestant on "Next Food Network Star," has teamed with former Top Chef contestant, Spike Mendelsohn, to co-host "Kelsey & Spike Cook by the Book & Off the Hook." The show airs on Food2.com, a new Web site launched by the Food Network.
As on their show, the duo launched a cook-off on "Good Morning America Health" by preparing its own variations of a fun dish. In this case, healthy pan-seared fish for Mother's Day.
Here are the healthy recipes they prepared on the show: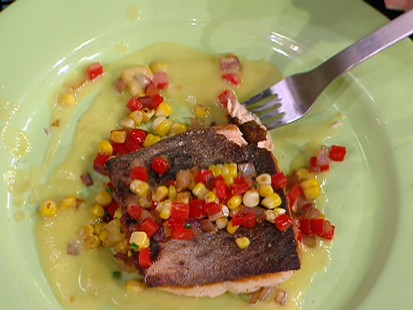 Pan Seared Tilapia With Chile Lime Butter
Ingredients:
¼ cup unsalted butter, softened
1 small shallot, finely diced
Zest of and juice of 1 lime
1 fresh serrano chile, minced
½ teaspoon kosher salt
2 tablespoons vegetable oil
6 (6-ounce) pieces skinless tilapia fillet
½ teaspoon kosher salt
Fresh cilantro for garnish, chopped
Directions:
Stir together butter, shallot, zest, lime juice, chile and salt in a bowl until well blended, and set aside.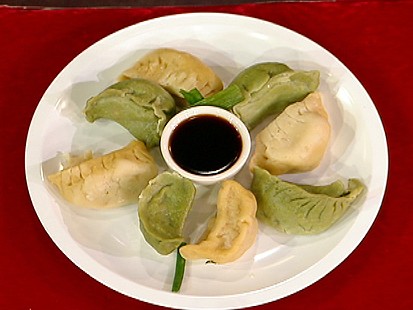 Heat 1 tablespoon oil in a 12-inch nonstick skillet over moderately high heat until just smoking, then saute 3 pieces of tilapia, turning over once with a spatula, until golden and barely cooked through, about 5 minutes, and transfer to a plate. Repeat with remaining fish in remaining tablespoon oil.
Serve each piece of fish with a dollop of chile lime butter, garnished with cilantro.
Prep Time: 10 minutes
Cook Time: 10 minutes
Difficulty: Easy
Yield: 6 servings
Pan Seared Arctic Char
Ingredients: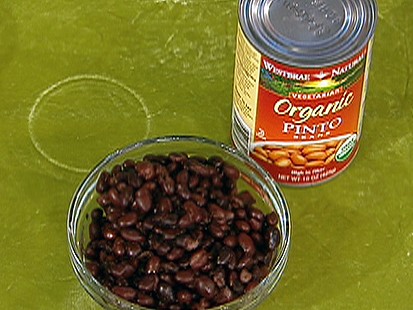 3 (12-ounce) cans coconut juice
2 stalks lemongrass, stalks smacked with the back of a knife
4 ears of corn, shucked
2 kaffir lime leaves
4 tablespoons olive oil
Salt
2 (5-ounce) arctic char fillets
1 red pepper, diced
1 red onion, diced
½ bunch chives, sliced, plus more for garnish
Fresh ground pepper
Directions:
In a large pot combine the coconut juice, lemongrass and corn, and bring to a boil. Let cook for about 12 minutes until corn is tender.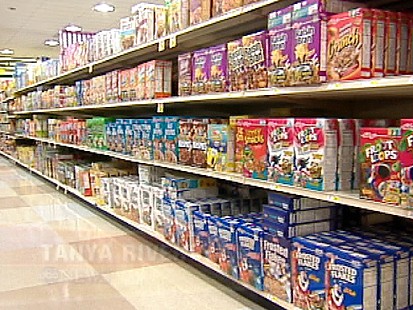 Remove the corn from the coconut liquid (do not discard coconut liquid). Slice the kernels off the cob. Reserve 1 cup's worth of corn in a small bowl. Add the remaining corn kernels to a blender and 1 cup of the coconut liquid; season with salt and blend on high until smooth. Add more coconut liquid to thin out if necessary. Twist the kaffir lime leaves to release the oils and place in a medium bowl. Pour the blended corn sauce into the bowl over the kaffir lime leaves. Cover and keep warm and let steep while you prepare remaining ingredients.
Heat 2 tablespoons of olive oil in a large fry pan over medium-high heat. Sprinkle the pan with a little salt. Season both sides of the char with salt, and place skin-side down in the pan. Press down on the fillet for about 10 seconds to allow the skin to set. This will help to prevent it from curling up. After about 4 to 5 minutes, or when skin is nice and crisp, flip and cook remaining side for 2 minutes.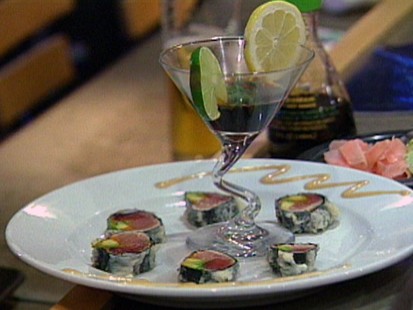 Heat remaining 2 tablespoons of olive oil in a large fry pan over medium heat. Add red pepper and red onion and saute until slightly softened, about 3 minutes. Add reserved 1 cup of corn and chives and saute for another minute.
Evenly divide the corn sauce between two plates, then divide the sauteed vegetables onto each plate over sauce. Place a piece of fish on top of the vegetables. Garnish with sliced chives.
Prep Time: 15 minutes
Cook Time: 18 minutes
Difficulty: Easy
Yield: 2 servings