Time Off
A president never really goes on vacation – but neither do the workaholic Clintons.
With conflict raging in the Middle East, Obama arrived in Martha's Vineyard with national security advisor Susan Rice and senior advisor Valerie Jarrett in tow. The White House says he's briefed regularly, and he'll also interrupt his vacation for three days of meetings back in Washington.
The Clintons aren't exactly taking it easy either. Alongside daughter Chelsea, the pair headlined a Clinton Foundation fundraiser Saturday. President Clinton also took a few brief trips to speak at Obama's Africa Leaders' Summit and campaign for Alison Lundergan Grimes, while Clinton is slated to make a trip to Martha's Vineyard, of all places, to promote her new book, "Hard Choices."
Point: Clintons
Local attractions
There's also plenty to do in the Hamptons – from touring the historic Montauk Point Lighthouse to taking in Jackson Pollock's paint speckled studio.
The Clintons have already been spotted spending a breezy morning at the beach with their dogs.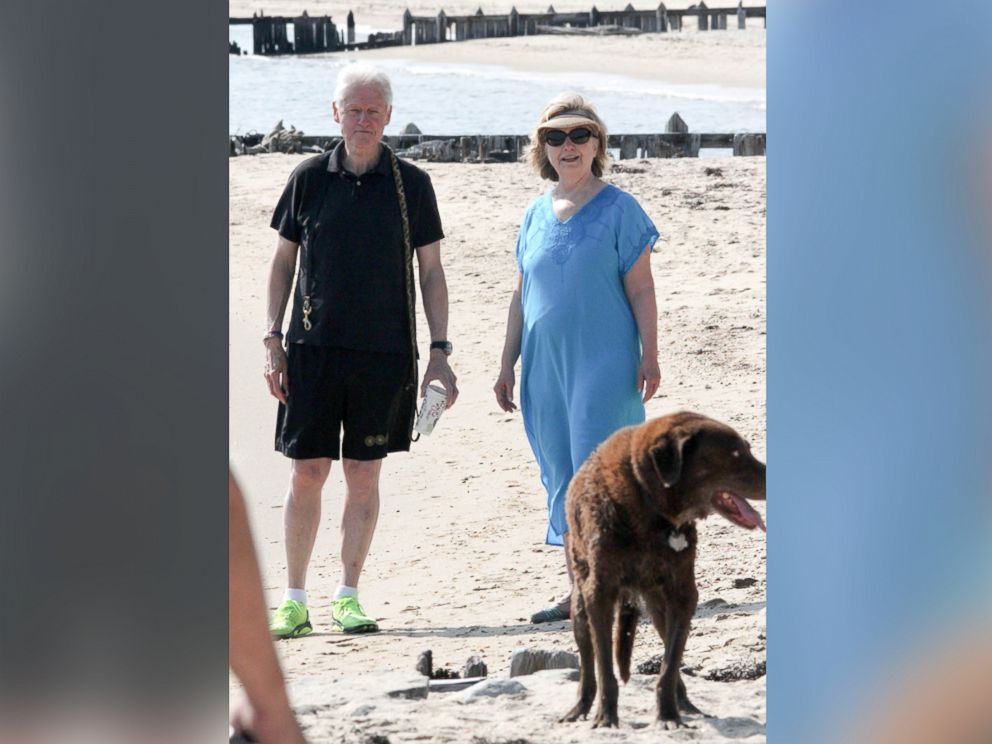 In Martha's Vineyard, the president is expected to log some serious time at nearby Farm Neck Golf Club, where he's already played a few rounds with sportscaster Ahmad Rashad.  In years past, the family also seems to enjoy local favorites like Nancy's Restaurant and Alleys General Store.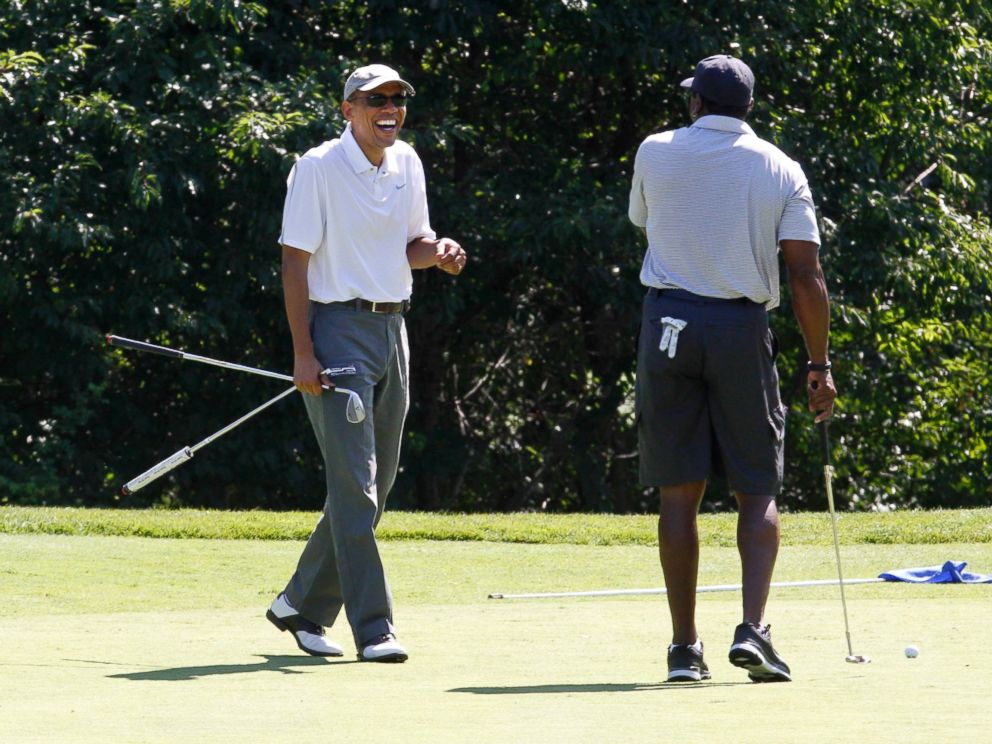 But what gives the president's place the edge is Mad Martha's Ice Cream – which reportedly developed a new flavor, "Barack My World" (espresso with a caramel swirl), in honor of the president. Unless a Crazy Clinton Caramel flavor shows up at any of the local ice cream joints, this round goes to the Obamas.
Point: Obamas
At final tally, the Obamas took the edge, with four points to the Clinton's three. Game set match.