New England Patriots quarterback Tom Brady will be suspended without pay for the first four games of the regular 2015 NFL season over Deflategate, the NFL announced today.
Interested in
?
Add as an interest to stay up to date on the latest news, video, and analysis from ABC News.
The league called the discipline "relating to the use of under-inflated footballs," and described the conduct as "detrimental to the integrity of the NFL."
The Patriots will also be fined $1 million and will have to forfeit first-round selection in the 2016 NFL Draft and fourth-round selection in the 2017 NFL Draft, the league said.
Brady will still be permitted to participate in all off-season, training camp and pre-season games, the NFL said.
Brady's agent Don Yee said this evening that the punishment "is ridiculous and has no legitimate basis," and said Brady will appeal the suspension.
"There is no evidence that Tom directed footballs be set at pressures below the allowable limits," Yee said in a written statement. "In fact, the evidence shows Tom clearly emphasized that footballs be set at pressures within the rules. Tom also cooperated with the investigation and answered every question presented to him."
Patriots owner Robert Kraft said the punishment "far exceeded any reasonable expectation."
"Tom Brady has our unconditional support," he said. "Our belief in him has not wavered."
NFL Commissioner Roger Goodell defended the process by which the punishments were determined.
"We reached these decisions after extensive discussion with Troy Vincent and many others," he said. "We relied on the critical importance of protecting the integrity of the game and the thoroughness and independence of the Wells report."
NFL Executive President Troy Vincent said in a letter to Brady: "The integrity of the game is of paramount importance to everyone in our league, and requires unshakable commitment to fairness and compliance with the playing rules. Each player, no matter how accomplished and otherwise respected, has an obligation to comply with the rules and must be held accountable for his actions when those rules are violated and the public's confidence in the game is called into question."
Last week, attorney Ted Wells, who led the Deflategate investigation, said it "is more than probable" Brady was aware of the release of air from the Patriots' footballs in the AFC Championship game.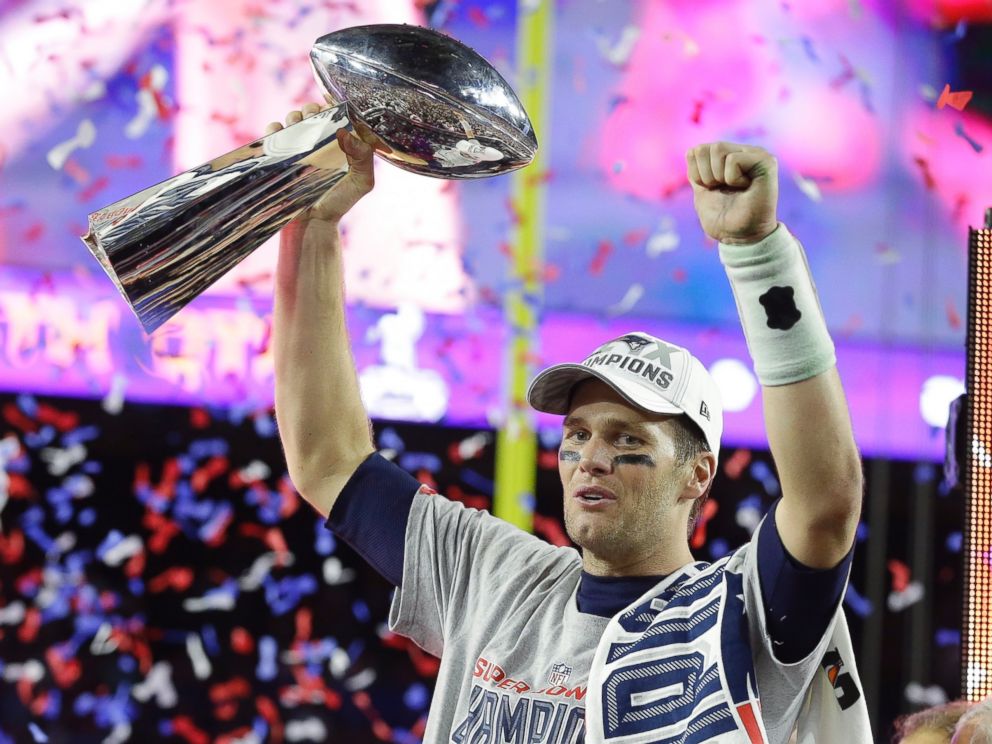 The Patriots went on to win the Super Bowl, with Brady earning the Super Bowl's MVP honors.
In January, after the AFC Championship Game where the Deflategate scandal began, Brady said he "didn't alter the ball in any way."
"I have no knowledge of anything," Brady said at the time.
Brady added, "I would never do anything outside of the rules."
Get real-time updates as this story unfolds. To start, just "star" this story in ABC News' phone app. Download ABC News for iPhone here or ABC News for Android here.