The most highly anticipated gadget of the year is available for pre-order today. Apple begins taking orders for the iPad this morning at its stores and online. The WiFi-only version begins at $499 for 16 gigs of storage and won't actually arrive until April 3. The 3G version costs an extra $130, plus the cost of a monthly contract with AT&T. The 3G iPad won't be available until late April.
Tweet Your Location
Twitter is the latest service to add location-sharing, one of the hottest new technology trends. The site unveiled a new feature that gives users the option of automatically including their location when they tweet.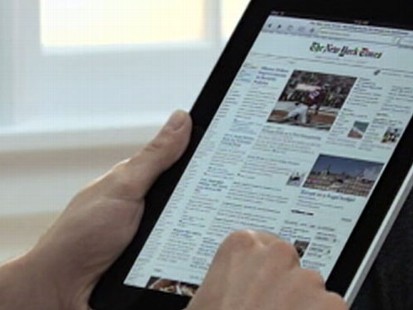 Users have to turn the tracking tool on for it to work. Many people already mention their location in their messages, so this new service can save them valuable real estate because tweets are limited to 140 characters.
Review: Fuji 3-D Camera
Fujifilm is breaking new ground by becoming the first company to offer a 3-D, point-and-shoot digital camera. The $600 Fine Pix Real 3-D camera also shoots 3-D video. But USA Today's Ed Baig said it's simply too complicated for the average consumer.
"Fuji does deserve some credit here for pushing the technological envelop," Baig said. While he thinks the camera itself looks good, he found the quality of the 3-D images to be a problem.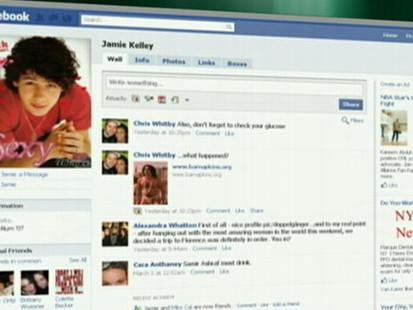 "They're not great, they're kind of gimmicky," he said. "Now there is some gee-whiz factor to them, but after a while, that wears off."
You can read his full review on USAToday.com.
Wii Push-Up Bar
If you are you looking for a little more burn from your Wii workout, there is a new attachment for the Wii Balance Board that can help you build more muscle. The Wii Push-Up Bar fits on top of the board and lets you do deeper push-ups. It's compatible with the Wii Fit games as well as a few other titles. It goes on sale later this month for $25.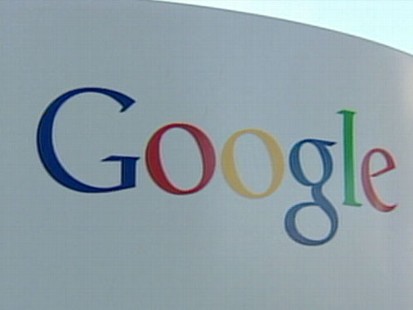 More From TechBytes:
YouTube Adds Captions to Its Videos
TiVo Premier Marries TV and Internet
If I Can Dream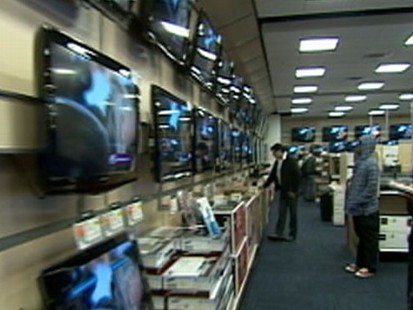 Google Launches Person Finder
Nintendo Super-Sizes the DSi