A sudsy drama is playing out in South Korea as LG's appliance chief has been indicted for allegedly tampering with washing machines belonging to rival Samsung at a trade show.
Interested in
?
Add as an interest to stay up to date on the latest news, video, and analysis from ABC News.
Jo Seong-jin, who heads the home appliances division at LG, was indicted by South Korean prosecutors over the weekend for allegedly vandalizing several Samsung washing machines at a trade show storefront the company held in Berlin last September, Reuters and local media reported.
After the indictment against Jo and two other LG employees was handed up, LG took the dirty laundry war to YouTube, posting a nearly nine minute video in defense of its employees, who have maintained their innocence.
Customary inspections of competitors' devices is part of Jo's job and something he has done for decades, according to LG, which said there was no intent to damage the machines.
The video shows what the company said was surveillance footage from the trade show of its employees obtained from German authorities, footage of children apparently roughhousing with the machines and laboratory re-enactments.
In the video, Jo is seen closing the door hard on a machine several times, however LG said in Korean subtitles that the action did not produce the same kind of damage described by Samsung in its photo.
Jo also inspected several other Samsung appliances during his visit to the storefront, including two refrigerators, a dishwasher and another washing machine, according to the LG video.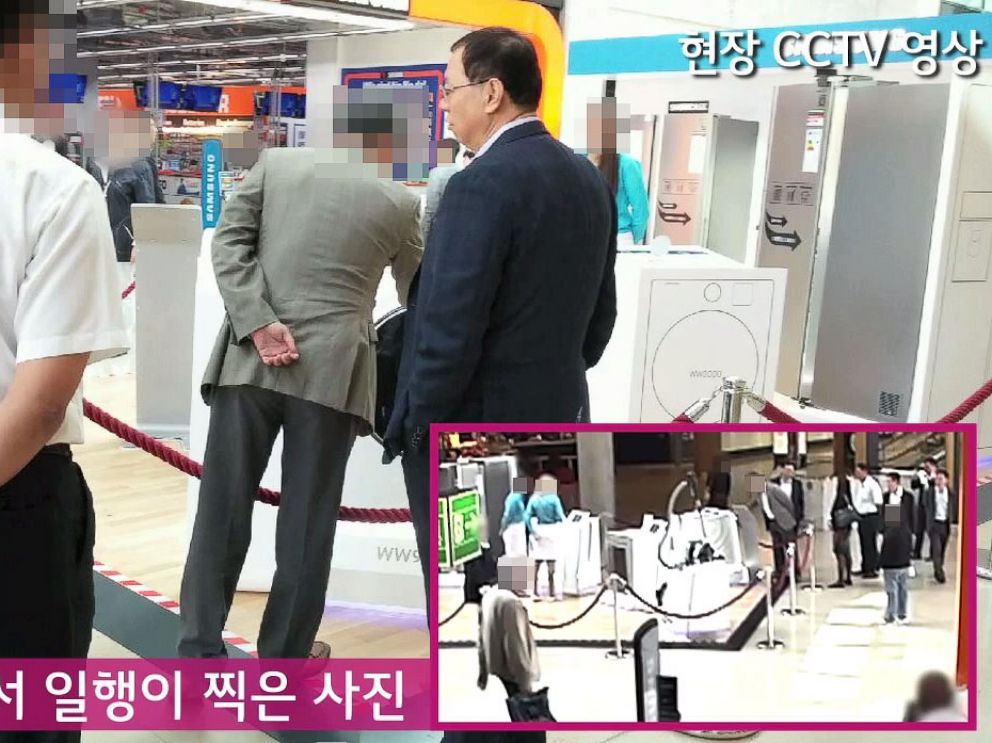 He can be seen pulling down on the door of one refrigerator hard enough that it swayed -- all while Samsung promoters were watching from several feet away, according to LG.
When the LG team left the event, the Samsung promoters appear to inspect the refrigerator. LG said they did not raise any objections at that time. The company later paid Samsung for the damage, which LG said must have occurred due to poor craftsmanship.
Samsung filed suit in South Korea over the property damage, prompting LG to counter-sue and accuse its rival of tampering with evidence, according to local media reports and the Yonhap news agency.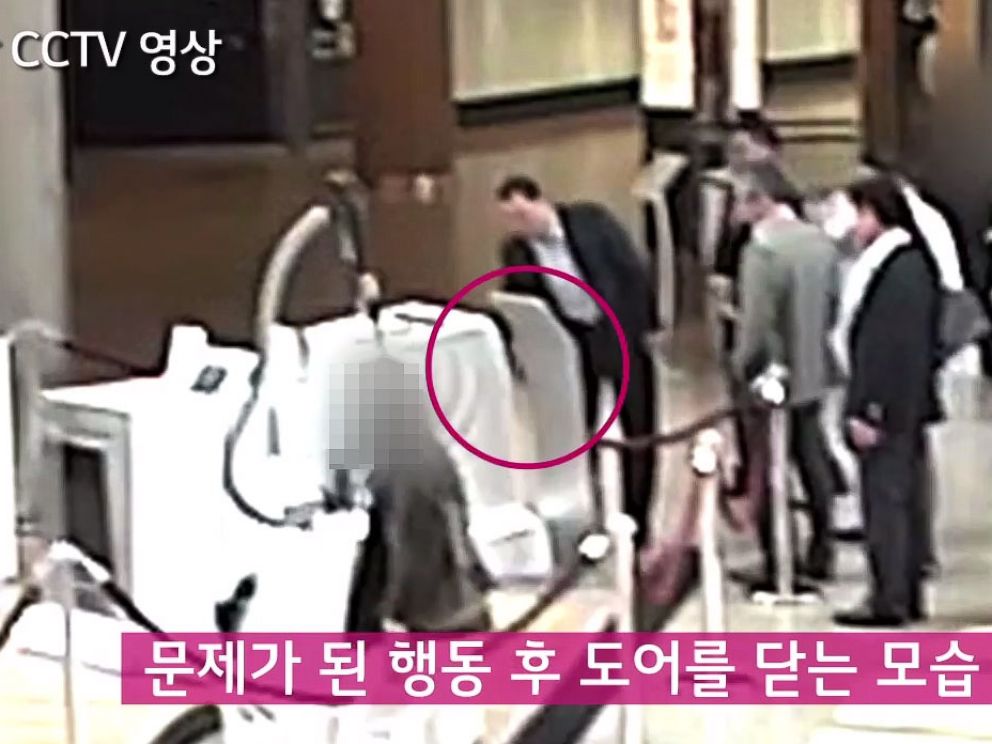 Samsung and LG did not immediately respond to ABC News' request for comment. A Samsung spokesperson told the Wall Street Journal that LG's video, which has more than 170,000 views, was heavily edited and did not present the entirety of the surveillance camera evidence submitted to prosecutors.
Both companies have a history of squabbling over their products -- including a 2012 spat that spilled over to YouTube regarding whose refrigerators could hold more items.
ABC News' Paul H.B. Shin contributed to this report.