Only on the Internet could you find a two-headed, three-limbed, three-armed man.
In yet another Google Street View mystery, a multi-everything man was spotted by the Google Sightseeing blog, in a picture from Hawes, England.
Like the recent Google Street View image of the man with the horse's head (or "Horse Boy," as many blogs called him) and the 2009 shot of a British man taking his 10-foot boa for a walk, this peculiar picture has made the rounds online.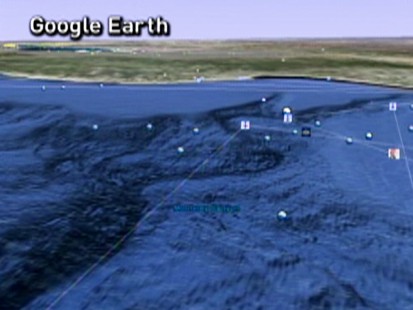 The most likely theory on the origin of the two-headed man is that Google accidentally tacked on an extra arm, leg and head when it combined two images of the same street corner.
Since their launch, Google's mapping applications -- Street View, Google Earth and Google Maps -- have generated plenty of buzz for their bounty of real and imaginary geographic wonders.
Take a look at a few of them below:
Man Walking His Snake