The Judge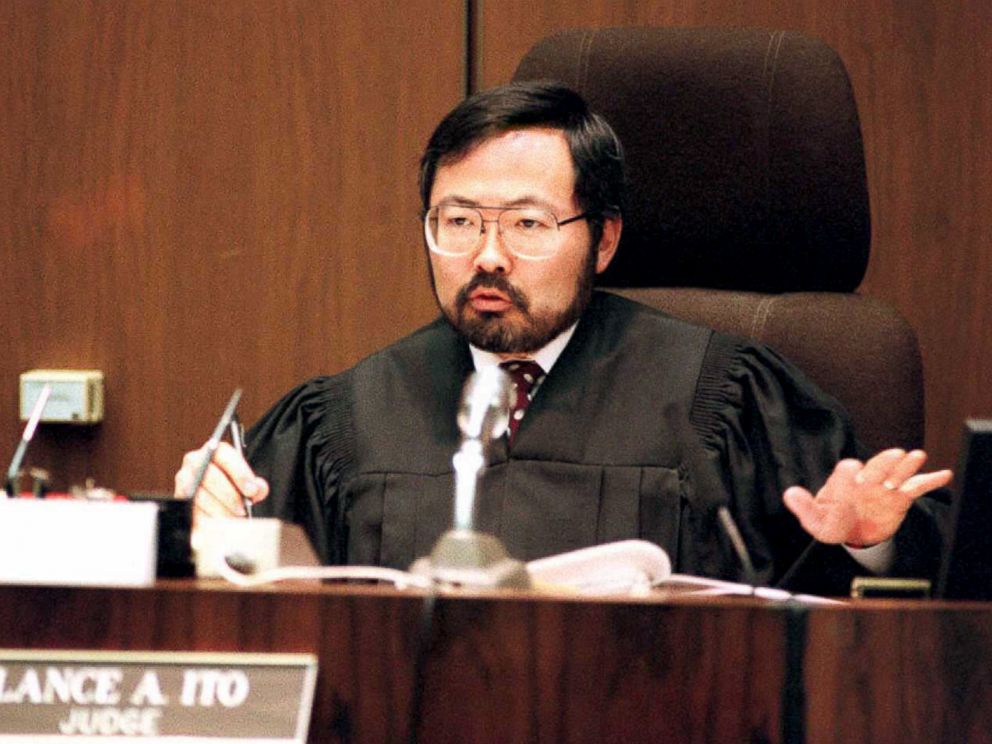 Judge Lance Ito presided over the nine-month-long trial in downtown Los Angeles. He became such a celebrity that the "Tonight Show with Jay Leno" had a recurring bit called "The Dancing Itos" in which five impersonators performed choreographed dances.
The Media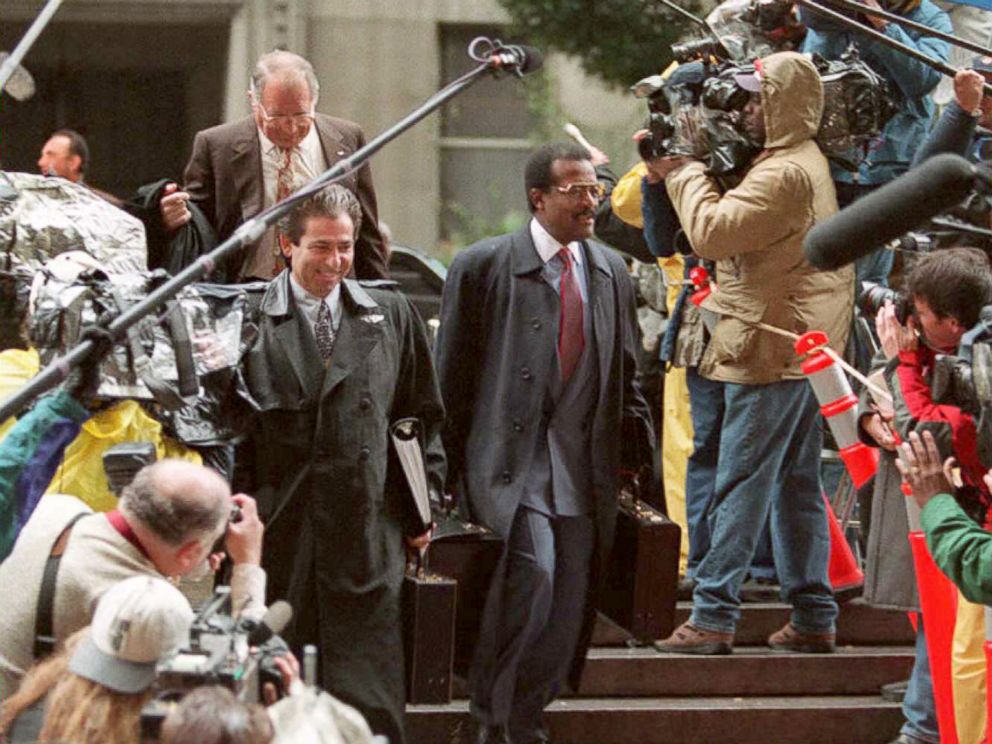 More than 90 million people watched the car chase on TV, and many stayed tuned in for the entirety of the Simpson case as it went to trial. Court TV rose to prominence as the place to watch trial coverage all hours of the day, while supermarket tabloids ran stories constantly about those involved in the case. Evening newscasts made it the most covered story of the year in 1995.
The Public Reaction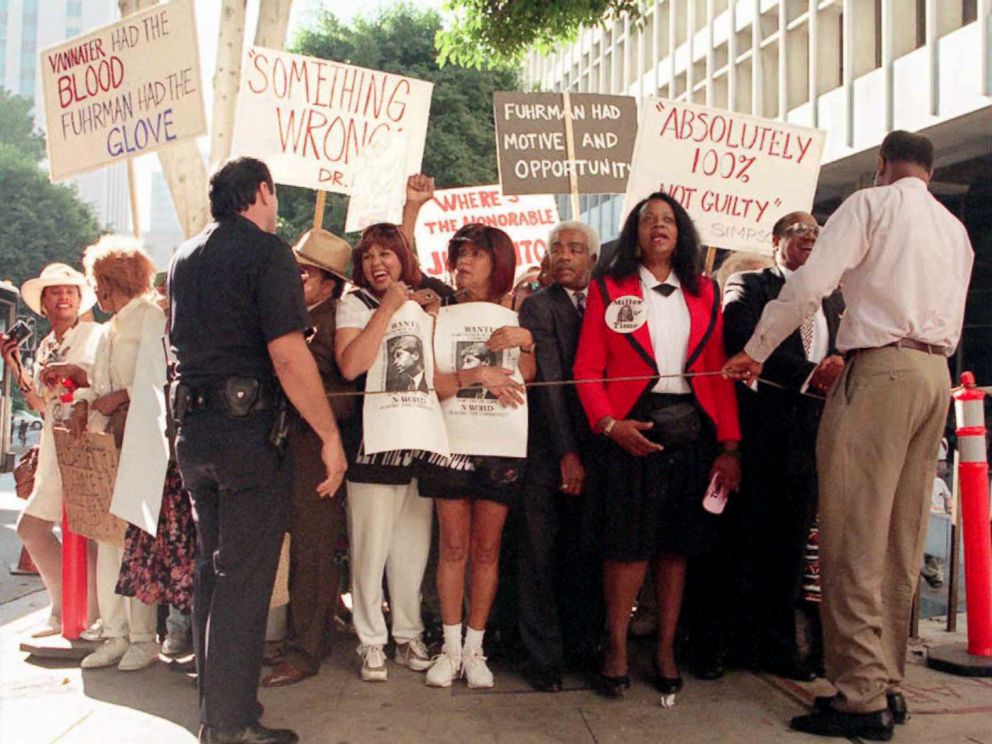 Hundreds stood outside the courthouse during the trial and on the day of the verdict. During the verdict, cameras captured a gathering of black viewers at AME Baptist Church in Los Angeles reacting to the the acquittal, cheering and crying at the result.