Virginia Governor Terry McAuliffe declared a state of emergency this evening in response to the state's severe weather. Three people in the town of Waverly and one person in Appomattox County died as a result of the weather today, according to Virginia State Police.
Interested in
?
Add as an interest to stay up to date on the latest news, video, and analysis from ABC News.
In Waverly, "a 50-year-old male, 26-year-old male and 2-year-old male were killed when their mobile home was destroyed in the storm," Virginia State Police said in a press release. "All three were found approximately 300 yards from the mobile home. The bodies were transported to the Office of the Medical Examiner in Norfolk for positive identification."
Virginia State Police added that there are at least 4 other structures damaged within the town limits as a result of the storm. There are no reports of any missing persons.
In reference to the death in Appomattox County, Virginia State Police said at "approximately 10:30 p.m....the missing adult male in the Evergreen community of Appomattox County was located. His residence was destroyed by the reported funnel cloud that swept through the region of Evergreen and Red House. His remains will be transported to the Office of the Medical Examiner for positive identification."
A statement released by Governor McAuliffe's office this evening said, "The declaration [of state of emergency] will enable public safety agencies including the Virginia National Guard, Virginia State Police, the Virginia Department of Emergency Management and the Virginia Department of Transportation to devote every available resource to storm response and recovery."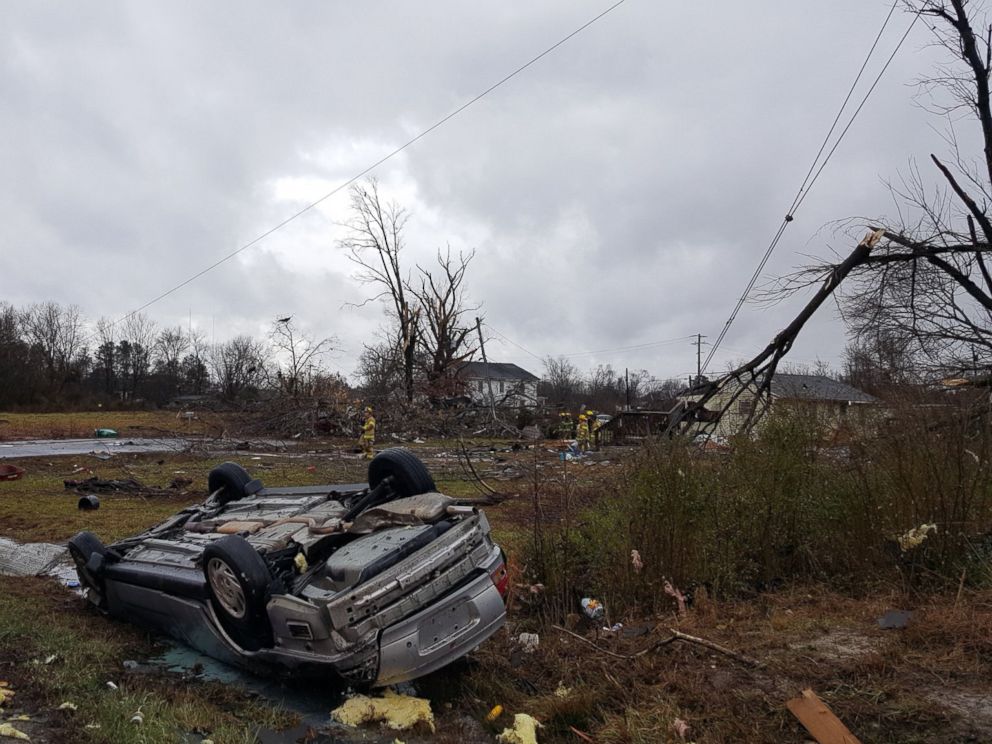 The severe weather was part of a massive storm system moving from the South up the East Coast.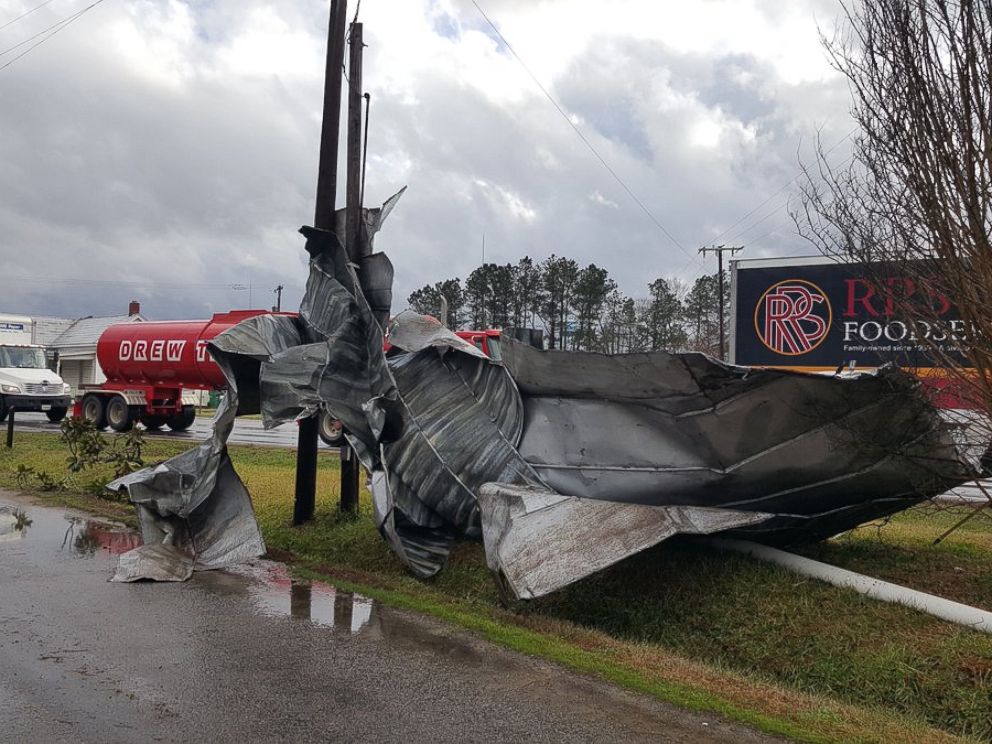 There have been at least 31 reported tornadoes in the past 24 hours across five states: Louisiana, Mississippi, Alabama, Georgia and Florida.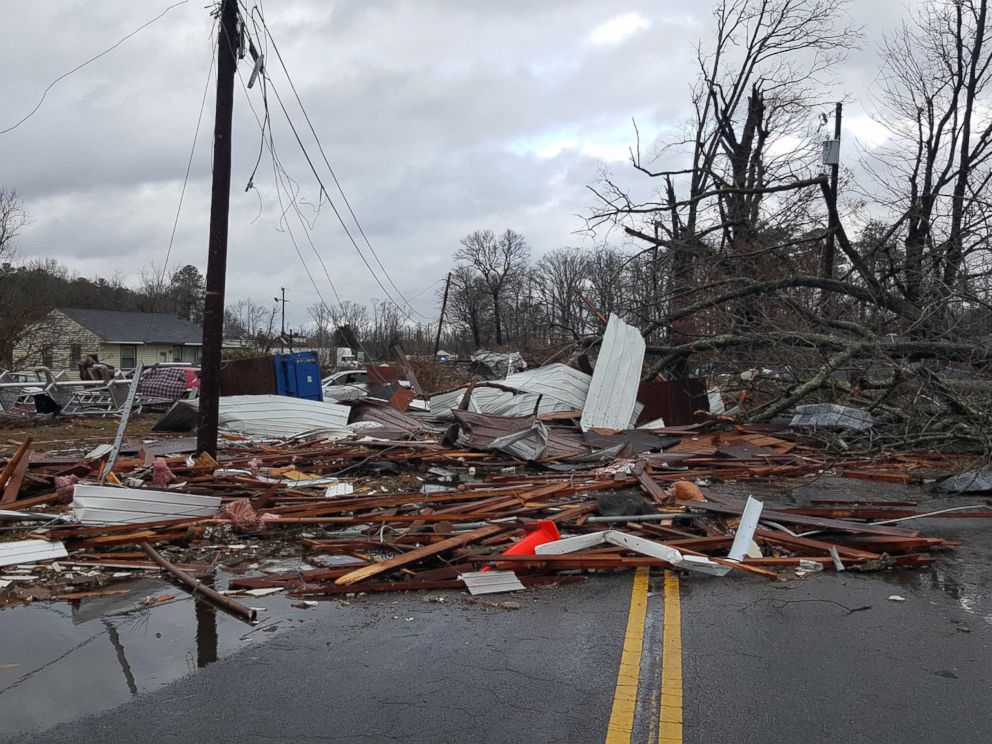 Two other people were killed by an EF-2 tornado that ripped through an RV park in Convent, Louisiana, and one person was killed during the storm in Lamar County, Mississippi.
In Florida's Escambia County, more than 70 homes were destroyed and more than 2,700 homes lost power, according to Gov. Rick Scott.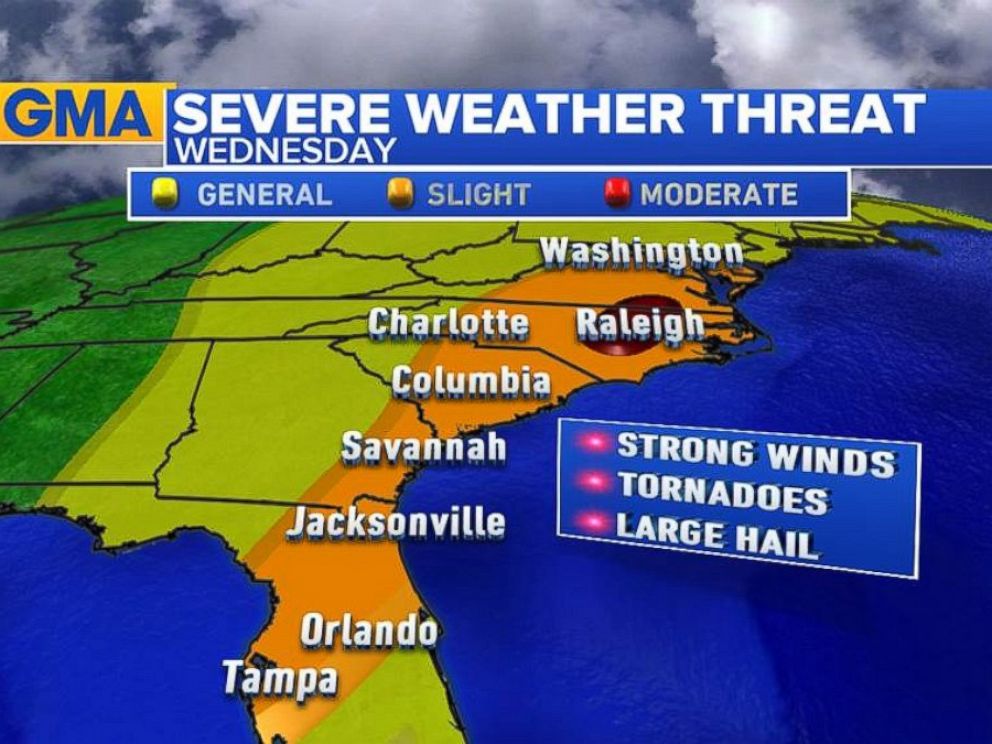 Three people were hospitalized with minor injuries, Scott said at a press conference this morning.
Severe weather this morning and early afternoon also brought damaging winds to North and South Carolina, knocking down trees and power lines.
The storm system is expected to leave the East Coast by Thursday morning, bringing in cooler and drier weather.
ABC News meteorologist Melissa Griffin contributed to this report.
Get real-time updates as this story unfolds. To start, just "star" this story in ABC News' phone app. Download the ABC News app for iPhone here or the ABC News app for Android here. To be notified about our live weekend digital reports, tap here.