Thousands of people in Texas who were affected by Hurricane Harvey enjoyed a free Thanksgiving dinner thanks to a furniture store owner who has become a local hero with his good deeds.
Gallery Furniture owner Jim McIngvale, better known as "Mattress Mack," estimates he and a team of nearly 500 volunteers served Thanksgiving dinner to around 5,000 people on Thursday.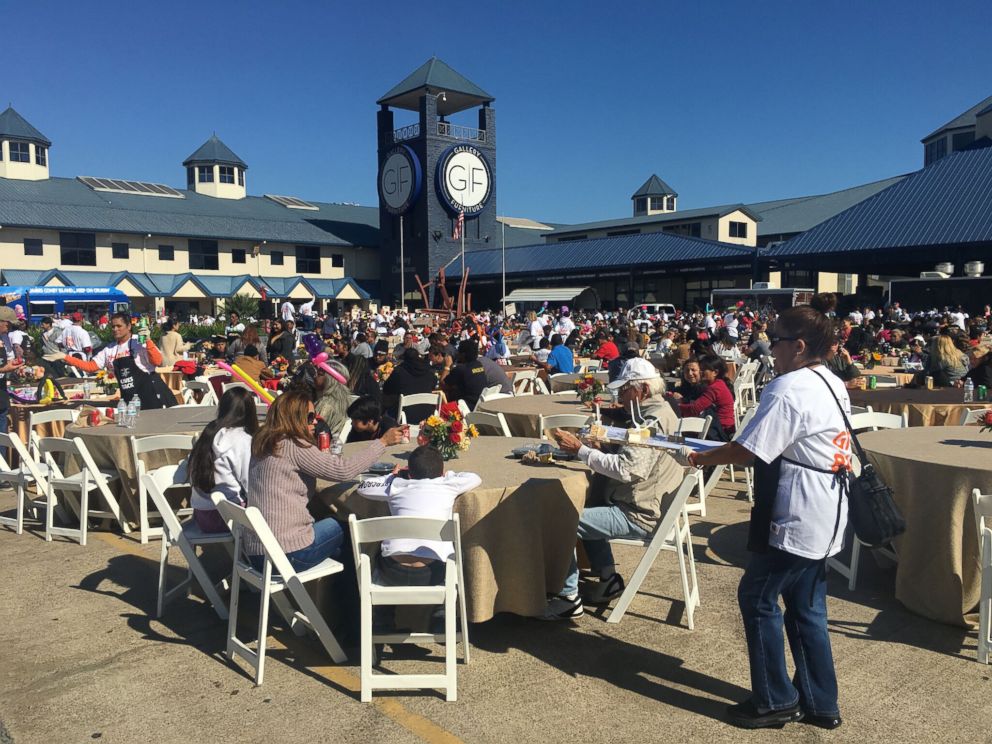 "It was a tremendous outpouring of community support, from the people who came to eat to the volunteers," McIngvale told ABC News. "I thought the event was absolutely spectacular in terms of a sense of community and unity."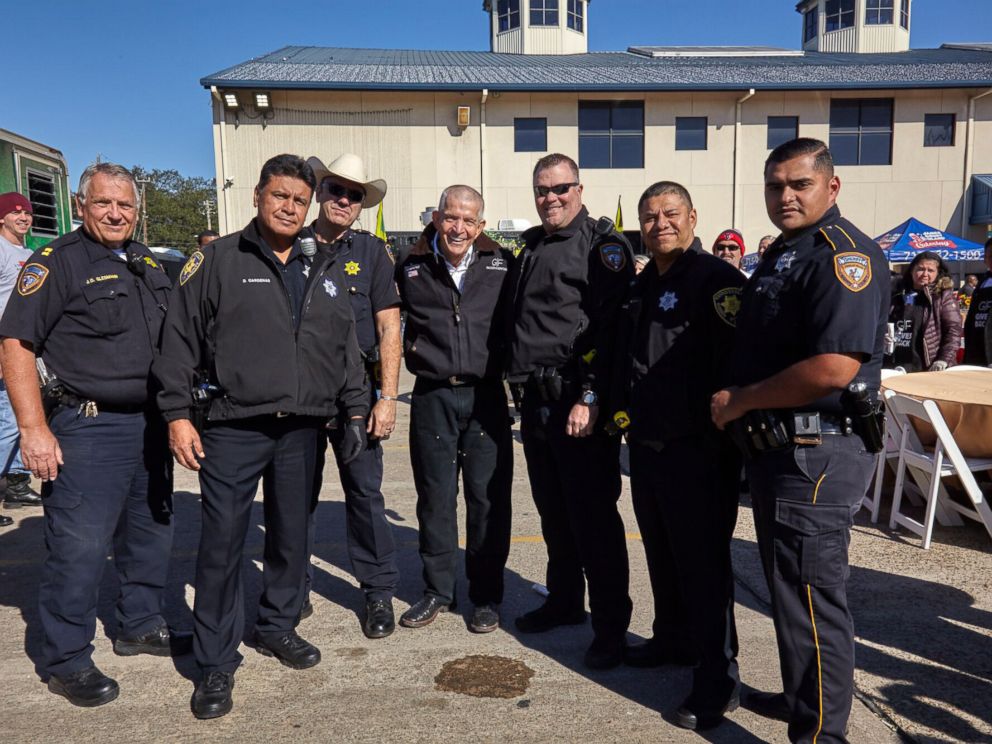 People flew in from as far away as Michigan and California to volunteer after learning about the community Thanksgiving dinner from media reports, McIngvale said.
In addition to turkey and ham and other traditional Thanksgiving dishes, McIngvale also paid for food trucks that served guests everything from pizzas to hot dogs and Mexican food.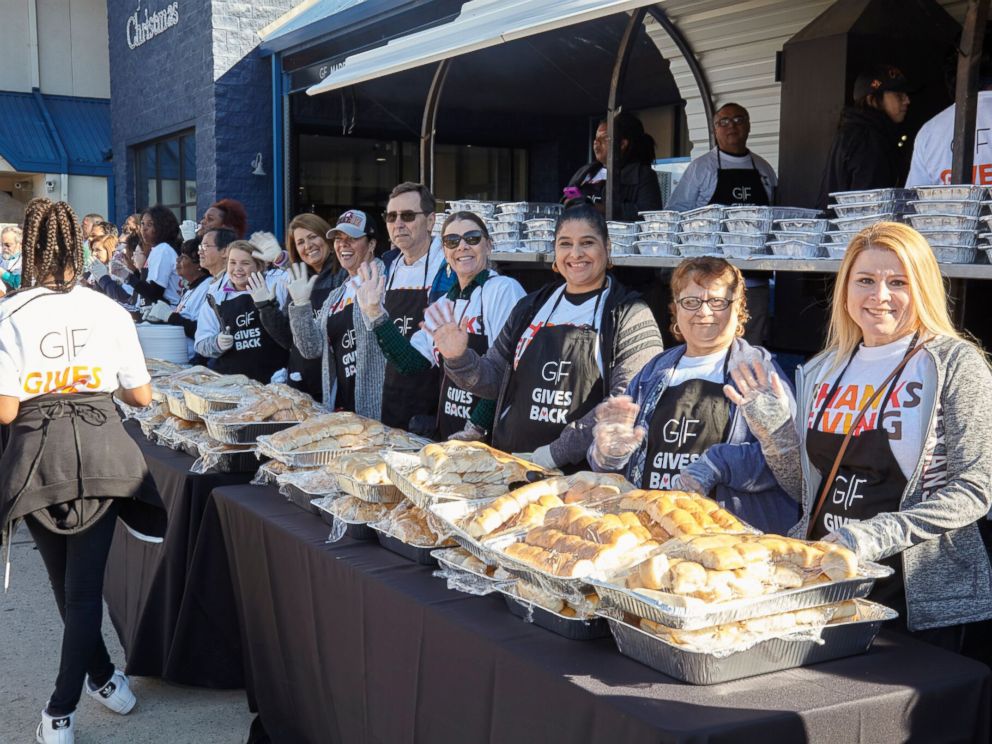 "I'm grateful," one attendee told local ABC station KTRK-TV, noting she would otherwise have celebrated Thanksgiving alone. "I'm grateful because sometimes strangers can play a big impact in your life."
The Thanksgiving dinner hosted by McIngvale, 66, took place outside a Gallery Furniture store in the heart of Houston. The community meal came several months after Hurricane Harvey dumped devastating rainfall and powerful winds on southeastern Texas this summer, leaving much of the Houston area flooded.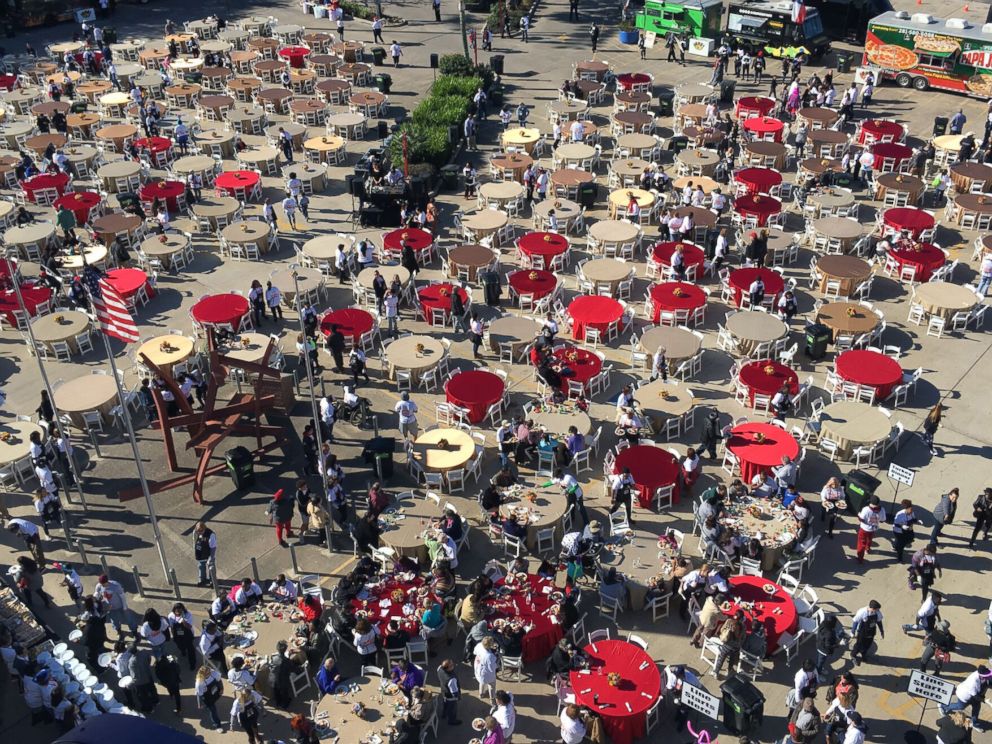 McIngvale opened his Gallery Furniture stores during and after Harvey to provide shelter to displaced residents. He also sent Harvey first responders to watch the Houston Astros play in the World Series and has been donating free furniture to residents affected by Harvey.
McIngvale had estimated earlier in the week that as many as 20,000 people could attend the dinner.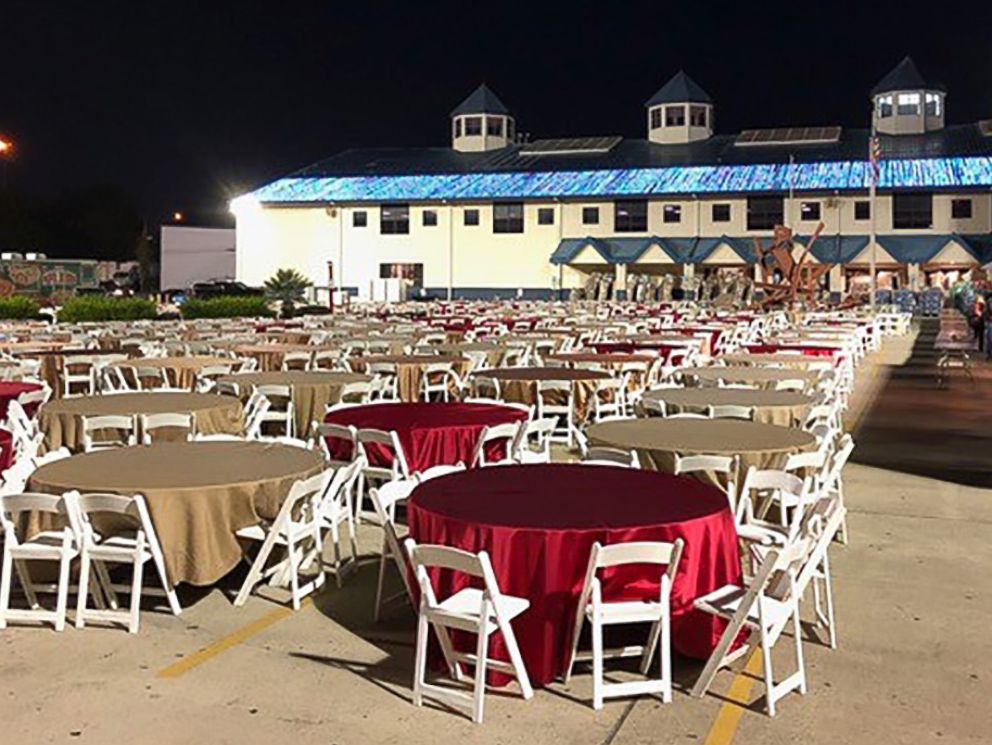 "We didn't quite have the quantity of the people we wanted but the quality of the relationships was tremendous," he said. "There's still a lot of trauma but there's also a lot of hope at the end of the rainbow for the people who suffered the most."
The attendees, which included children in foster care invited by McIngvale, were people who represented all of Texas and Houston.
"We had a great mixing of all different races, colors and creeds who saw they were all the same, concerned about family, future and getting better from this hurricane," he said. "Everyone sat outside and sat with different groups and talked to each other … and shared memories of the past, present and future."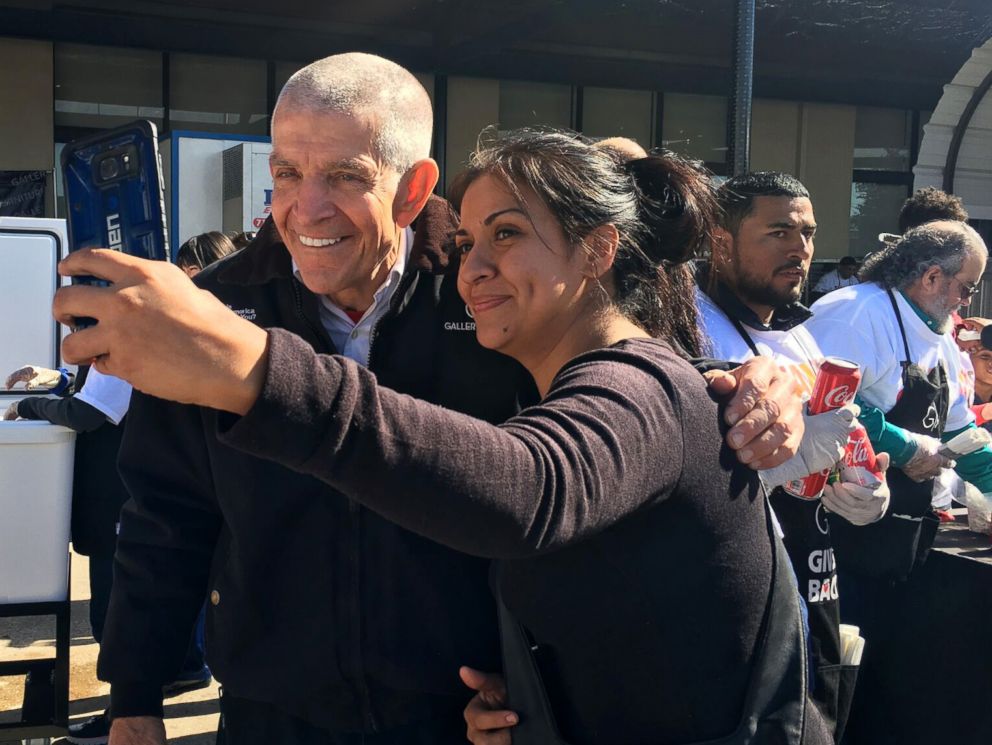 He added, "That's what we were trying to accomplish, to help people forget about their Hurricane Harvey troubles and move on with their lives."
To serve the large crowd, McIngvale and his volunteers prepared 2,450 pounds each of turkey and ham, 625 pounds each of sweet potatoes and cornbread, 1,200 pounds of mashed potatoes, 477 pounds of cranberry sauce, 900 pies and 6,000 dinners, according to Gallery Furniture's website.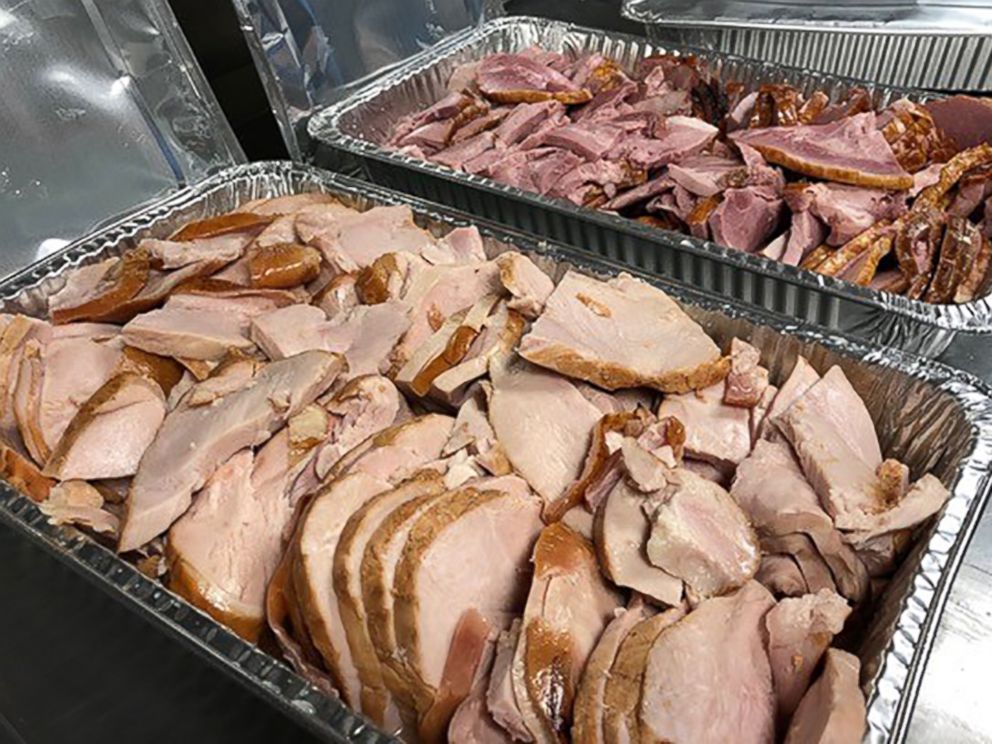 The Thanksgiving celebration -- which also included music and entertainment -- lasted nearly seven hours, according to McIngvale.
McIngvale said he is considering making the Thanksgiving dinner an annual event.
"I think that's what Thanksgiving is about. It's all about giving," he said. "Overall, it was a great event because people had a good time and that's what we designed it to do."