The driver of a tractor-trailer that crossed an interstate median and smashed into a bus carrying a college softball team said he may have been distracted before the crash that killed four young women, and investigators found no evidence of braking or evasive maneuvers by the truck, officials said.
The crash, which also left a dozen other people injured, occurred Friday night when the North Central Texas College women's softball team was returning to the campus on Interstate 35 near Davis, Okla.
The truck, driven by Russell Staley, 53, of Ridgeway, Texas, was northbound when it came across the median and hit the southbound bus, which was driven by the softball team coach. The National Transportation Safety Board said Sunday that investigators estimate the truck traveled 820 feet through the median at a shallow angle before striking the bus.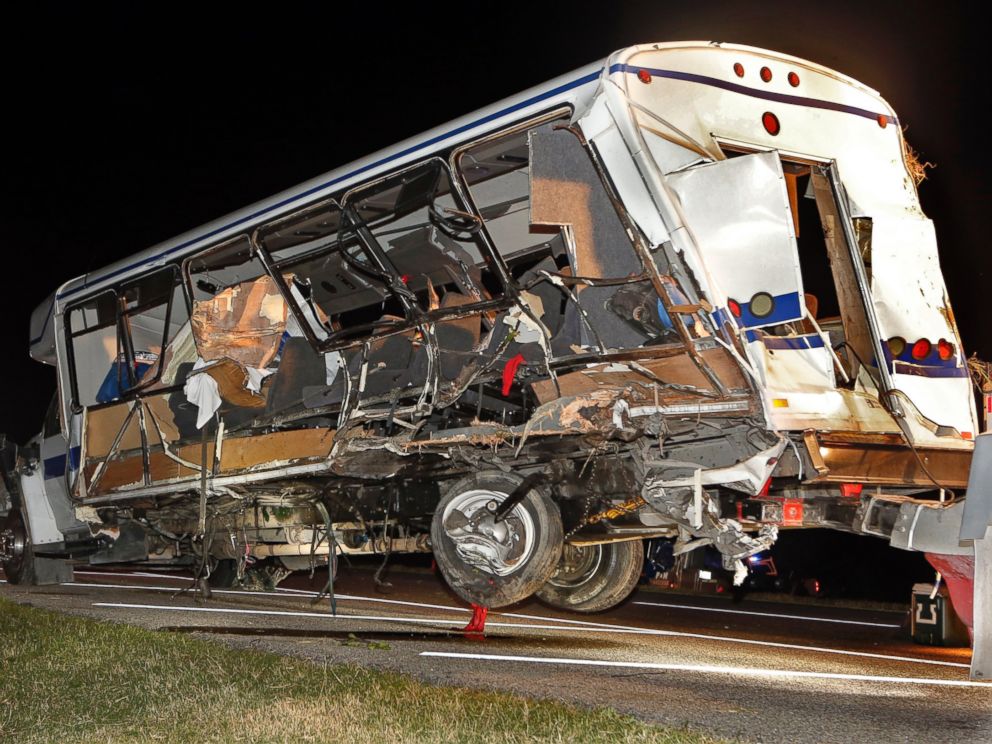 "He (Staley) said he was distracted by something in the cabin," Oklahoma Highway Patrol Capt. Ronnie Hampton said.
He told The Associated Press that investigators do not necessarily agree with the driver's explanation of what happened.
NTSB investigators said they found no evidence that the driver tried to brake or avoid hitting the bus, and saw no anomalies with the truck's brakes.
When the Highway Patrol completes its investigation, the results will be turned over to the local district attorney, who will decide whether to pursue criminal charges.
Hampton said Saturday that the crash was "being investigated like a homicide."
4 College Softball Players Who Died in Weekend Bus Crash Remembered
Staley was treated and released at Pauls Valley General Hospital.
The college-owned bus, a 2008 Champion Motor Coach, was driven by Van Hedrick, 48, of Gainesville Texas. He was treated and released at Mercy Hospital in Ardmore.
Hampton said both drivers would undergo toxicology tests, and there were no charges pending.
A team of investigators from the National Transportation Safety Board arrived Saturday afternoon to aid the investigation.
The four players killed were identified by the Oklahoma Highway Patrol as Meagan Richardson, 19; Brooke Deckard, 20; Katelynn Woodlee, 18; and Jaiden Pelton, 20. All of them were from small North Texas towns near the college.
Three of the players died at the scene and a fourth died at a hospital in Sulphur, Okla., Hampton said.
Bailey Buchanan, 18, was upgraded Sunday from critical to stable condition at Oklahoma University Medical Center, according to a spokeswoman.
Rachel Hitt, 19, was listed in fair condition at Norman Regional Hospital, spokeswoman Kelly Wells said.
The school announced that there would be a prayer vigil for the students Sunday evening.
The Associated Press contributed to this report.