Your look at the five biggest and most buzz-worthy stories of the morning.
1. Water Main Break Floods UCLA's Basketball Court, Campus Buildings
A 100-year-old water main near the UCLA campus in Los Angeles ruptured Tuesday afternoon, spewing water into the air, stranding cars and people in underground parking structures, ABC station KABC reported.
A geyser surged from the 30-inch pipe into the middle of Sunset Boulevard. Streets on and near campus flooded as fast-moving sheets of water poured down the entrance of a parking structure, flooding the school's storied basketball court less than two years after a major renovation.
2. Shells Hit UN School in Gaza, Kill 15
Israeli tank shells slammed into a crowded U.N. school Wednesday sheltering Gazans displaced by fighting, killing 15 and wounding 90 after tearing through the walls of two classrooms, a spokesman for a U.N. aid agency and a health official said.
The relentless bombardment also killed 27 Palestinians elsewhere in the coastal territory on Wednesday, further dimming hopes for a sustainable cease-fire.
3. 'Bachelorette' Stars Andi Dorfman and Josh Murray Share Details of Their Secret Atlanta Dates
"Bachelorette" fans learned Monday night that Andi Dorfman and Josh Murray were engaged.
But the proposal actually happened months ago and, since the end of filming, the two have had to sneak around Atlanta, where they both live, to see each other.
"We kind of just chilled all the time," Murray told ABC News. "We couldn't do anything outside, obviously, and [we wore] a lot of disguises: wigs, hats. [And there was a lot of] coming over back ways."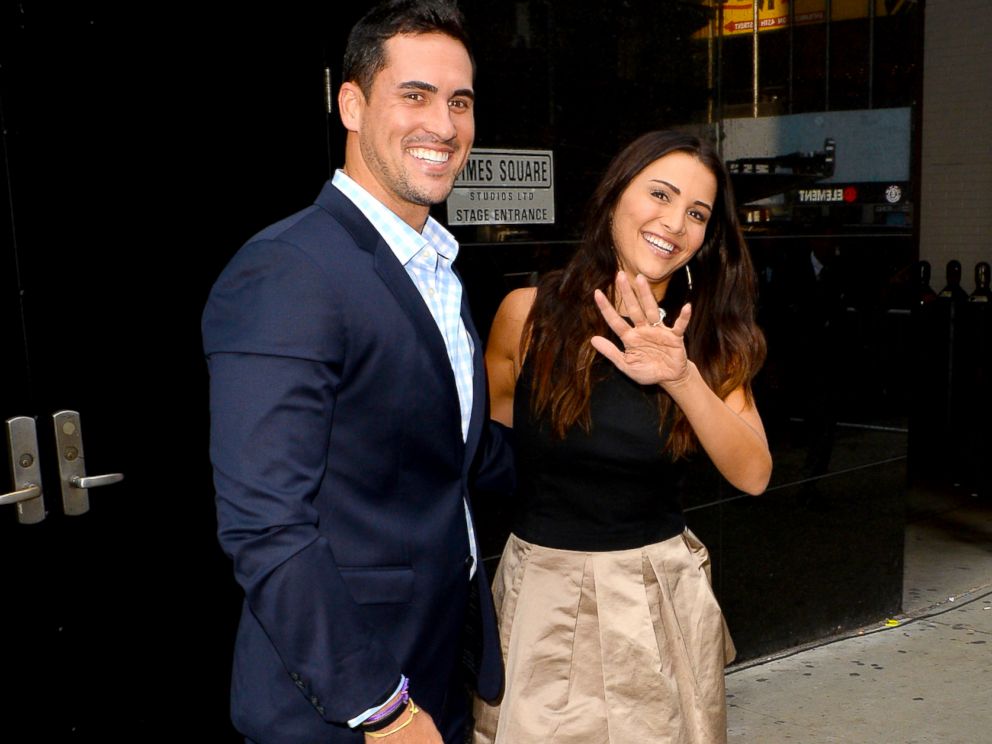 4. Vin Scully Returning for 66th Season
Hall of Fame baseball announcer Vin Scully will return for his 66th season with the Dodgers in 2015, a record.
"God willing, I will be back next year," he said in a statement released by the team. "Naturally there will come a time when I have to say goodbye, but I've soul-searched and this is not the time."
Scully's return was announced during Tuesday's Dodgers game against the Atlanta Braves, in a video message featuring players Hyun-Jin Ryu, Yasiel Puig and Justin Turner.
5. Melanie Griffith Covers Up 'Antonio' Tattoo With Her Own Name
You have to give her style points.
After announcing her split from Antonio Banderas early in June, Melanie Griffith, 56, was seen a week later covering up her "Antonio" tattoo with what appeared to be makeup as she walked various red carpets.
Now, she has moved on to covering it up with her own name.