With cell phones to their ears, desperate Haitian-Americans are trying to get through to family members in earthquake-ravaged Haiti.
But that's been nearly impossible. All they get on the other end of the line is a busy signal or no signal at all.
Late Wednesday afternoon, ABC News was there as one Brooklyn woman, Marie Hailie, finally got word that her father-in-law was dead. She wailed and grasped a nearby fence for support, still waiting for word on the rest of her family.
"My mother is there," Hailie said. "She just went to Haiti."
Radio Station Offers Lifeline to Family Members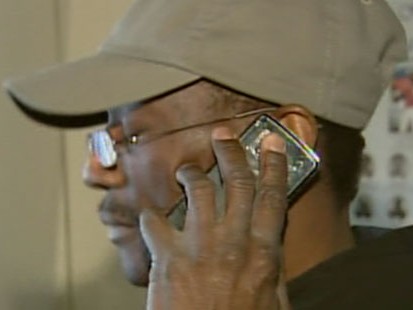 For so many of such relatives, there's one lifeline to Port au Prince --
a radio station
.
At the end of a darkened hallway, ABC News found a lone radio operator who is inundated with calls. Ricot Dupuy is sending out one of the few radio broadcasts that's coming out of Haiti, and listeners are asking if there's any way he can get word back to ask about their loved ones.
It's difficult, even for him.
"I did get through for two-and-a-half minutes before getting cut off," Dupuy said.
One caller to the radio program asked about her blind mother back in Haiti who is living alone. To her relief, someone in the country said they would go and check.
In another room at the station, a man who had hovered for eight hours finally got word that his brother had survived.
"I am very, very, very happy," he said.
But there are limits to what one radio operator can do. Wednesday evening, Dupuy still was airing that one radio feed from Haiti and still waiting to hear back from that caller's blind mother.
Waiting for News Across the Country
In Haitian communities across this country, others were experiencing the same excruciating wait.
In Miami, ABC News found a father waiting for word on his wife and three young children. He hadn't slept since the earthquake hit.
"They are in God's hands," the man said. "That's it. There's nothing I can do."