Senior U.S. officials are increasingly alarmed about terror groups operating with impunity along Pakistan's border with Afghanistan.
The New York Times reported on Wednesday that high-level officials from the CIA and the Pentagon have confronted Pakistani officials with evidence that members of their spy agency have close ties to militant groups operating near the Afghanistan border.
Since Sept. 11, 2001, Pakistan has been an ally to the U.S. in the war on terror. But, the Pashtun region of the Afghan border was and continues to be a refuge for al Qaeda and other militant groups. U.S. officials have expressed irritation at what they see as insufficient efforts by Pakistan to crack down on insurgent presence at the Afghan border.
Senior national security officials said last month that militant safe havens post the greatest threat to Afghan security.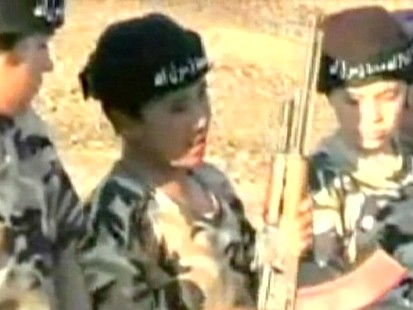 The fighters are shockingly young -- some appear to be pre-teens -- and part of a growing trend of foreign fighters flowing into Pakistan from all over the Muslim world to wage attacks in Afghanistan. It is believed that these militants are also plotting attacks on the West.
U.S. officials tell ABC News they believe that individuals tied to Pakistani intelligence played a role in the bombing of the Indian embassy in Afghanistan on July 7 that killed more than 40 people. While Afghan and Indian officials have made that claim public, Pakistan adamantly denies the association.
"We know the Pakistani intelligence service is, in some cases, in bed with these groups, or, at a minimum, turning a blind eye to their activities," said former CIA officer Bruce Reidel.
Because of those suspicions, CIA Deputy Director Stephen Kappes and Joint Chiefs Chairman Mike Mullen met with senior Pakistani officials on July 12 to deliver a stern message: Pakistani spies must stop working with terrorists.
The Times specifically identified an alleged link between the militant group led by Jalaluddin Haggani and Pakistan's Inter-Services Intelligence, but did not clarify at what level the contact was taking place.