It's becoming increasingly clear that Toyota's troubles are helping America's automakers.
For Ford dealers, the recession may be in the rear-view mirror. Over the weekend, the Rizza Ford Lincoln Mercury dealership in Chicago sold a dozen new cars, which is about twice the dealer's typical weekend sales for much of the last year.
"We have a lot of customers intent on purchasing Fords now or in the near future," said Patrick Dazzo, the general sales manager.
In January, customers came roaring back, after a meager presence last year. Ford announced today that its sales were up 24 percent, led by a surge in smaller cars.
Toyota's total sales drove off a cliff, down 16 percent, following reports of random acceleration problems in several of its vehicles. The company, long considered one of the most reliable automakers, has ordered recalls of millions of cars since last fall when the acceleration problems were reported.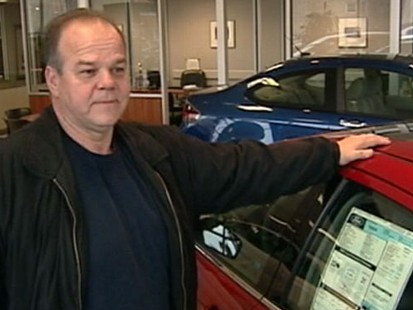 Judging from recent sales figures, Toyota's former customers began looking eagerly at Honda and Ford.
Ford's blue-oval brand outsold Toyota, Scion and Lexus on a combined basis for January. GM's leading Chevrolet brand also topped Toyota.
Ford has also gained from good reviews for models like the Fusion, selected as the North American Car of the Year by a jury of 49 automotive journalists from the United States and Canada. Ford is also cashing in on good will from customers who are pleased the U.S. automaker did not take billions in government bailouts.
"They could have taken money and they didn't," said Jim Siwieck, a customer at the Rizza dealership. "So what does that tell you? You've got to put your trust in Ford."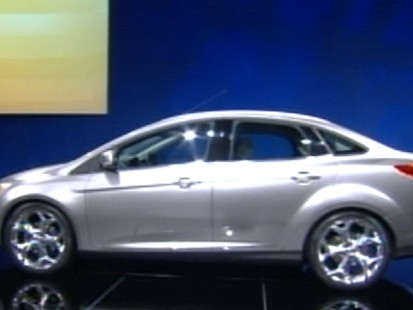 Now Ford is gaining share on its rivals for the time in 15 years, rising almost 3 percent in afternoon trading. Shares of Toyota, however, were down 3.4 percent, adding to a downward trend, with its stock down 14 percent since its recall was announced.
Following Toyota's Path of Success
The irony is that Ford CEO Alan Mullaly has strived for years to make Ford more like Toyota.
"When consumers wanted smaller cars, when the consumers wanted more fuel-efficient cars, Toyota was there," said Jessica Caldwell, an automotive analyst.
General Motors got a glimmer of good news too. Its sales are up 14 percent, with strong sales in its core brands, Chevy, Buick, GMC and Cadillac. Chrysler, now owned by Fiat, is still struggling, with its sales down by 8 percent.
January auto sales are traditionally a slow period for the industry, sales analysts say.
"This is probably not going to be the kind of recovery that is nice and linear," Ford sales analyst George Pipas told Reuters. "We're going to see fits and starts for the consumer."
But Ford and other automakers may soon benefit from pent-up demand. Nearly half of Americans consumers surveyed by ABC News say they are likely to buy a new car in the next five years.