A random encounter between a New Jersey woman and New York City man turned the lives of two families upside down forever. In the summer of 2005, Biurny Peguero went out for a girl's night of dancing and drinking in New York City.
"I drank like five blue Hawaiians," Peguero, now 27, told "20/20," admitting she was past her limit of the rum-based cocktail.
At the end of the night, Peguero and her best friend Aurora Pujols waited in the car while other girls picked up food from a restaurant. A group of men started talking to them and one jumped in the back seat.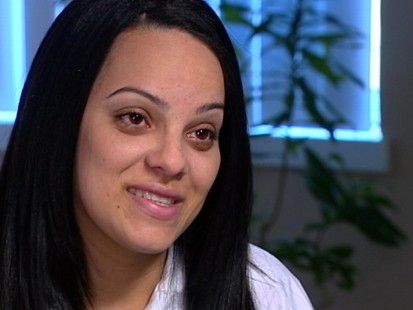 The man was William McCaffrey, a 32-year-old Bronx, N.Y., contractor, who'd also been out drinking with his buddies. He invited the girls to an after party.
"We want to go to the afterhours club," he said. "Hopefully, make the ratio a little better, guy-girl."
Pujols said she got out of the car expecting Peguero to follow, but instead, Peguero took the car and drove off. "I was drunk, so I took the car," Peguero said. "McCaffrey next to me, and I drove."
Peguero left the car at a nearby parking lot and got into a white van with McCaffrey and his friends. They spent an hour driving around searching in vain for an after party.
"I got scared on the way there because I thought something was going to happen," Peguero said. "I started crying and crying and crying."
The other girls frantically tried to contact Peguero on her cell phone. They finally reached her and met Peguero back at the parking lot. When they found her, she was a mess.
"Her hair was all crazy. Her mascara was all runny," Pujols said. "She looked like she had been in a struggle."
Tensions were high between the friends, who were angry they'd been ditched. Pujols and Peguero even got into a physical fight.
"I remember her grabbing my hair and me not wanting to hit her and holding her," Pujols said.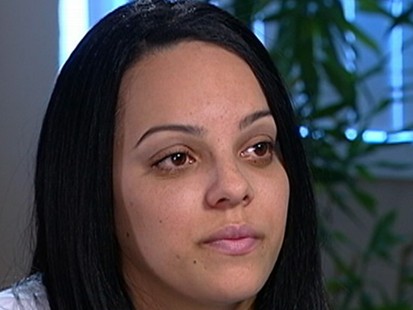 Pujols was both stunned and furious, but the mood changed in an instant when Peguero said she'd been raped.
"He pulled off my pants. He was hitting me. And he raped me," Peguero said.
The girls -- enraged moments before -- became sympathetic. "I'm like feeling like horrible. Like just in shock," Pujols said.
They drove Peguero to the hospital, where she relayed her tale of being brutally raped to the staff and they performed a rape kit.
The next day, detectives from the New York Police Department's Special Victims Squad began an investigation. With Peguero's statement, they tracked down the white van and McCaffrey.
McCaffrey Maintains Innocence Despite Police Doubts
McCaffrey had no idea why the police would want to speak with him. "I know I didn't do anything, so I had no problem going into the precinct," he said.
In McCaffrey's version of the night's events, he and his pals cruised around with Peguero in the van, looked around for an after party, and left Peguero back at her car, drunk, but unharmed.
"I tell them exactly what happened and at the end [police] said, 'Well somebody raped and beat up the girl.' Well, I told them that sounds outrageous and nothing happened like that," McCaffrey said.
McCaffrey denied raping or assaulting Peguero. Supporting his claim, the rape kit came back negative. The strongest evidence of a physical attack police had was a bite mark on Peguero's shoulder. But police doubted his story.
"His story, first of all, looked suspicious," said Peguero's attorney Paul Callan. "Without invitation he opens the passenger door and sits in the car. So right from the beginning it looked like he was up to no good."
Criminal Record Hurts McCaffrey
McCaffrey's criminal record didn't help. He'd been arrested numerous times for offenses like DUI and assault. Peguero's story, on the other hand, couldn't be more credible; she stuck to her account, looked traumatized, and didn't hesitate to take the "morning after pill" that was offered by the hospital in case she'd been impregnated against her will.
McCaffrey was charged with rape in the first degree. At trial, he took to the stand to defend himself. But based largely on Peguero's testimony, the jury voted to convict McCaffrey. He was sentenced to 20 years in prison.
"I thought about ... my sons and if I was going to make it to see my grandmother, you know, or if I would have to bury her from prison," he said.
'Victim' and 'Rapist' Take Separate Paths
With the ordeal of the trial behind her, Peguero began her life as a wife and mother. "My life keeps going on," she said. "I have my child, my husband."
Peguero got married in November 2008 to Julio Mejia and settled into a stable family life in New Jersey. She gave birth to son Daniel in 2009. Holding down a steady job at a cell phone company, it seemed the trauma of the rape finally subsided.
"She's back to her normal self," Pujols said, "acting the way that she always is -- happy."
McCaffrey, on the other hand, was in New York's notorious Sing Sing prison, dealing with a rape rap, not the most popular of crimes on the inside.
"You're always looking over your shoulder," he said about inmates trying to beat him up in prison.
While it seemed Peguero was out enjoying the freedom of her life with her family and friends, it would turn out she was in a prison of her own.
"Every time I see something in news about raping, every time I see something about jail...this comes in my mind. And then, here I am crying," she said.
Peguero's family and friends were baffled by what happened next. Even McCaffrey, whose life was about to take a stunning turn for the better, was shocked.