Barbara Walters Official Biography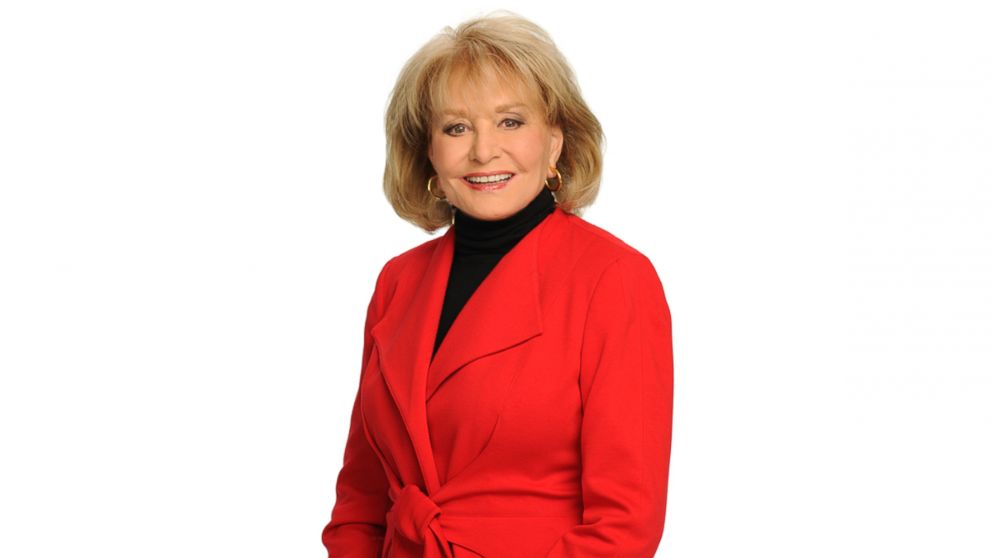 — -- Barbara Walters has arguably interviewed more statesmen and stars than any other journalist in history. She is so well known that her name and a brief biography are listed in the American Heritage Dictionary.
In September 2004, after 25 years as co-host and chief correspondent of ABC News' "20/20," Walters left the show to begin a new phase in her career at the network. She remains an active member of the news division and network, substantially increasing the number of primetime ABC News specials, in addition to her "Barbara Walters Specials." Walters joined ABC News in 1976 as the first woman to co-host the network news.
In her final season, Barbara Walters' "20/20" newsmaker exclusives included the coveted first interview with Senator Hillary Rodham Clinton regarding her highly-anticipated autobiography; the first with Martha Stewart before her trial and then again immediately following sentencing; traveling to Cuba to interview President Fidel Castro 25 years after their first headline-making interview; former Vice President Al Gore in his first formal interview since the controversial 2000 Presidential election; President and Mrs. Bush, who gave "20/20" the first look at the White House at Christmas; a candid conversation with the Osbournes; and actor Robert Blake, who spoke out for the first time since being arrested for the murder of his wife. Walters also tackled tough issues surrounding the war with Iraq, including reports on Iraqi women and children who lived through the first Persian Gulf war and now live in America.
Walters has interviewed every American President and First Lady since Richard Nixon. She made journalism history by arranging the first joint interview with Egypt's President Anwar Sadat and Israel's Prime Minister Menachem Begin in November, 1977. Another of her "firsts" was an hour-long primetime conversation with Cuban President Fidel Castro -- an interview which has been printed in half a dozen languages and shown all over the world.
Through the years she has interviewed such world figures as Russia's Boris Yeltsin, China's Premier Jiang Zemin, Great Britain's former Prime Minister Margaret Thatcher, Libya's Moammar Qadaffi and Iraq's President Sadaam Hussein. She was also the first American journalist to interview Russia's President Vladimir Putin and the first interview with President and Mrs. Bush following September 11.
At the other extreme, in 1999 Walters conducted the first interview with Monica Lewinsky, which became the highest-rated news program ever broadcast by a single network.
"The Barbara Walters Specials" are continuously the top-rated specials of the year and have included such legends as Sir Laurence Olivier, Bing Crosby, John Wayne, Bette Davis and Audrey Hepburn. More recent interviews of superstars have included George Clooney, Matthew McConaughey, Patrick Dempsey, Jennifer Hudson, Helen Mirren, Eddie Murphy and Ellen DeGeneres. Walters' "The 10 Most Fascinating People" special broadcast, launched in 1993, offers a year-end review of the most prominent newsmakers of the year, as well as the selection of the "most fascinating" individual.
Walters' is also co-owner, co-executive producer and co-host of "The View," recipient of the 2003 Daytime Emmy award for "Outstanding Talk Show."
Prior to joining ABC she appeared on NBC's "Today Show" for 15 years. She began as a writer on the "Today Show," and within a year became a reporter-at-large, developing, writing and editing her own reports and interviews. In 1963 she became a co-host of the program without the official title, but in 1974 NBC officially designated her as the program's first female co-host.
Walters was a member of the NBC News team that went to the People's Republic of China to cover the visits of President Richard Nixon in 1972 and President Gerald Ford in 1975. In addition to the "Today Show," for five years Walters also hosted her own popular syndicated series, "Not for Women Only." The program went off the air when she left for ABC. Early in her career she was a writer for CBS News and, before that, she was the youngest producer with NBC-TV's New York station (WNBC-TV).
Over the years Walters has received national recognition for her work and has been the recipient of numerous prestigious honors and awards. Among these are: Induction into the Academy of Television Arts and Sciences' Hall of Fame "for being acknowledged worldwide as one of television's most respected interviewers and journalists," 1990; induction into the Museum of Television and Radio in Los Angeles, 2004; the Lowell Thomas Award for a career in journalism excellence by Marist College, 1990; the Overseas Press Club's highest award, the President's Award, 1988; salute by the American Museum of the Moving Image, March 19, 1992; lifetime Achievement Award, International Women's Media Foundation, 1991; lifetime Achievement Award, Women's Project and Productions, 1993; honored by the Museum of Television & Radio for her contributions to broadcast journalism, 1996; the Muse Award from NY Women in Film and Television, 1997; lifetime Achievement Award, National Academy of Television Arts and Sciences, 2000; 2003 Daytime Emmy Award for "The View" ("Outstanding Talk Show")and executive producer; rang the closing bell at the New York Stock Exchange in honor of "The View's" 2000th show; in 2001 Walters was honored with a wax portrait made in her likeness that now resides at the famous Madame Tussauds in New York City; Walters receives her star on the Hollywood Walk of Fame, 2007; lifetime Achievement Award from the National Academy of Television Arts and Sciences September 21, 2009
Walters is the recipient of honorary doctoral degrees from her alma mater, Sarah Lawrence, as well as Ohio State University, Temple University, Marymount College, Wheaton College, Hofstra University and Ben-Gurion University in Jerusalem.
A native of Boston, Walters is the daughter of the famed entertainment impresario Lou Walters and has one daughter.